(12 Oct 2021) Dassault Aviation is showcasing a full-scale cabin mockup of its new Falcon 10X ultra-long-range twinjet at the NBAA-BACE convention this week in Las Vegas.
After the show, the mockup will remain in the US for individual customer tours.
A second mockup will be available to customers at Dassault's Paris-Le Bourget showroom.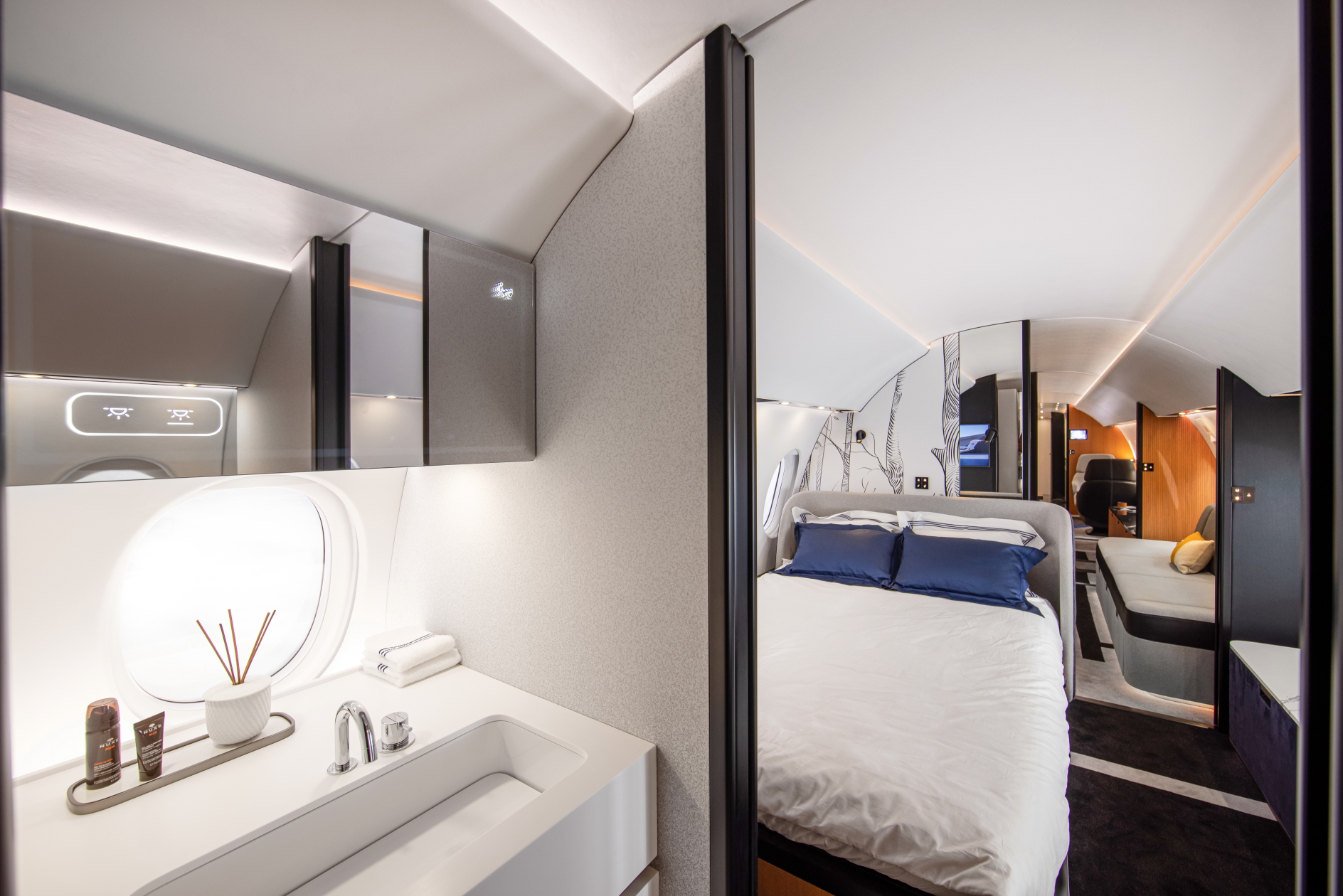 "The Falcon 10X is not just another intercontinental contender, it's in a league of its own and has to be experienced first-hand to be fully appreciated," said Dassault Aviation Chairman and CEO, Eric Trappier. "Because of its sheer size and imaginative layout, you'll move about this cabin differently, much more easily, than in any competing business jet. The 10X will provide the ultimate in privacy and in collaborative workspace – indeed, it will be able to provide both at the same time."
The 10X cabin is 6-feet, 8-inches (2.03 m) tall and 9-feet, 1-inch (2.77 m) wide, a larger cross section than some modern regional jets.
Detailed design for the 7,500 nm, Mach 0.925 jet will be completed before year-end, with parts production expected to begin in 2022.
Rolls-Royce is developing the most powerful variant of its Pearl engine series to power the new aircraft. The modules for the first Pearl 10X test engines are currently being assembled in Dahlewitz near Berlin, Germany, with the first engine test run is scheduled for next year. The Pearl 10X will be rated at more than 18,000 pounds of thrust and be 100% SAF capable.
"The Falcon 10X will be the new benchmark in business aviation," said Trappier. "We're eager to see industry reaction at NBAA-BACE, we anticipate a very positive response."
Dassault Aviation, See latest Travel Industry News, Video Interviews, Pictures, Podcasts and other news regarding: Falcon, 10X.