(07 Oct 2021) United Airlines is set to become one of the first airlines in the world to accept PayPal as a payment option for inflight purchases.
Starting next month, United customers on select flights will be able to simply show a flight attendant the PayPal QR Code in the PayPal app and use it to buy snacks, drinks and other inflight purchases while onboard, even when there is no WiFi available.
Passengers will be able to use PayPal QR Codes on select flights departing from Chicago O' Hare International Airport in November.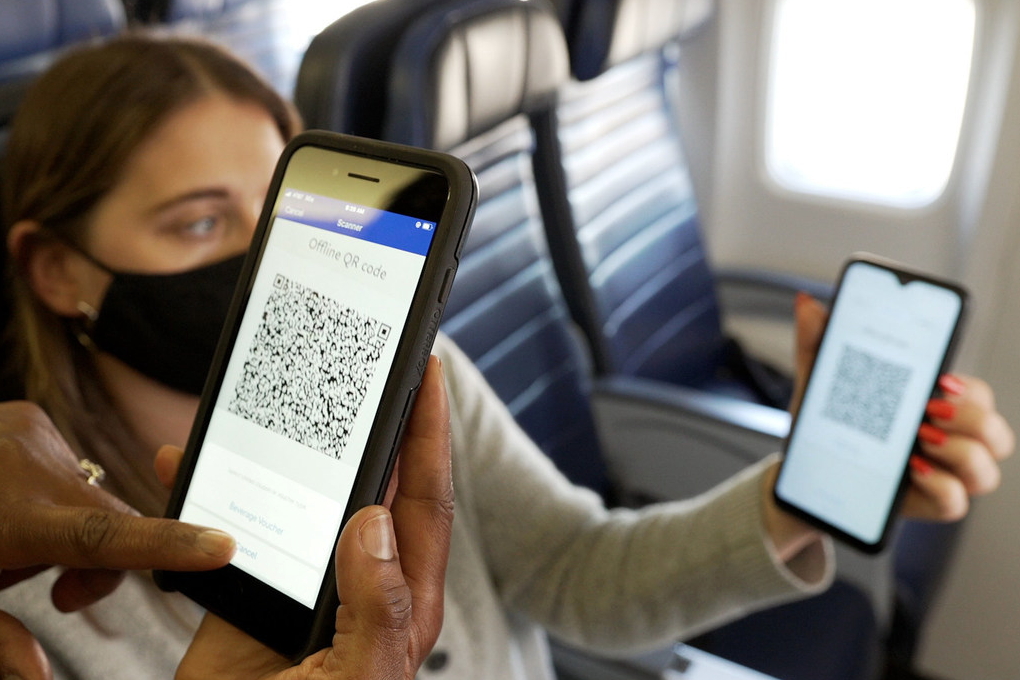 The airline expects to extend the service to all flights across its entire network where contactless payment is available, before the end of the year.
"Our contactless payment offering is built on simplicity and choice and it's another way we're improving the overall experience of flying United," said Toby Enqvist, chief customer officer for United. "PayPal is a terrific partner and this technology gives our customers another easy way to make purchases, even when they're not online. We expect to introduce even more new and innovative options for our customers in the future through our collaboration with PayPal."
Passengers need to download the PayPal app and set it as their preferred payment method for QR code payments, prior to leaving the gate. If no WiFi is available on the flight, passengers will receive a confirmation receipt by email once they connect to a network after landing.
"We're excited to be partnering with United to introduce our new offline QR code functionality, adding more ways for customers to check out with PayPal in more places, especially in offline or low connectivity areas," said Frank Keller, Senior Vice President of Enterprise Segment Solutions and Digital Commerce at PayPal. "Bringing PayPal QR Codes inflight reinforces our commitment to offering customers choice and provides a new level of touch-free convenience for consumers when making in-flight purchases, within the PayPal app they know and trust."
See latest Travel Industry News, Video Interviews, Pictures, Podcasts and other news regarding: United, Contactless, IFE, PayPal.