(24 Sep 2021) Eve Urban Air Mobility, an Embraer company, and the Texas-based Bristow Group, a leader in vertical flight solutions, have signed a Memorandum of Understanding to work together to develop an Air Operator's Certificate (AOC) for Eve's electric vertical takeoff and landing (eVTOL) aircraft.
The partnership will develop an Urban Air Mobility (UAM) operating model using Bristow's experience in safely transporting passengers and cargo worldwide.
In addition, Bristow has placed an order for up to 100 eVTOLs with deliveries expected to start in 2026.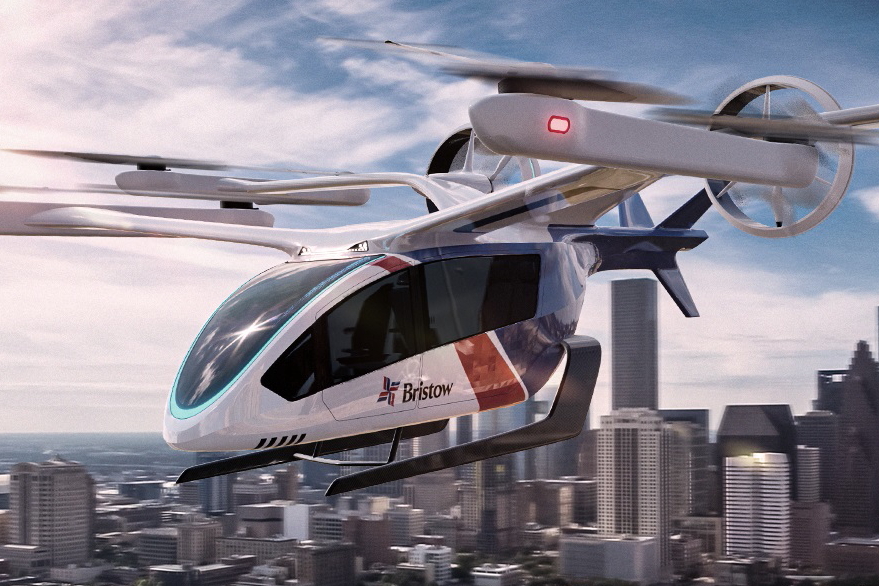 "This strategic MOU outlines the continued development of a comprehensive UAM model between Bristow and Eve for an eVTOL that could potentially reshape the market for all electric vertical lift with zero-emissions and lower operating costs. This allows us to expand our expertise to provide sustainable, innovative and efficient vertical lift into new potential end markets," said Bristow President and Chief Executive Officer Chris Bradshaw. "As the global leader in vertical lift, Bristow can leverage our operational expertise to help Eve design and build the next generation of aircraft that fully uses the many advantages of eVTOL aircraft in existing and new end markets."
The companies plan to develop services-based capabilities to support and optimize the performance and utilization of eVTOLs in operation and integrate with both existing and next-generation Air Traffic Management systems.
"Our partnership with Bristow, in combination with our Embraer background, joins trusted, innovative organizations with over 125 years of combined aviation expertise and a multi-country footprint. We are honored that Bristow has chosen our eVTOL platform and together, our teams will develop the required frameworks and robust operations needed to create an accessible, scalable, sustainable and safe UAM industry," said Andre Stein, President & CEO of Eve.
See also: Rolls-Royce's All-Electric Spirit of Innovation Aircraft Takes Off for First Time.
See latest Travel Industry News, Video Interviews, Podcasts and other news regarding: Embraer, Eve, Bristow, eVTOL, Helicopters, UAM.