(25 Sep 2021) Indonesia's newest 5-star luxury hotel is also Langham's first hotel in South East Asia.
The 223-room property, which soft opened on 9 September, is located in District 8 at SCBD and features, amongst many other things, a 336 sqm Presidential Suite and Chef Tom Aikens' very first restaurant in the region.
To learn more about The Langham, Jakarta and what makes it stand out from the considerable amount of 5-star competition in the city, Steven Howard of TravelNewsAsia.com sat down with Gaylord Lamy, the hotel's General Manager.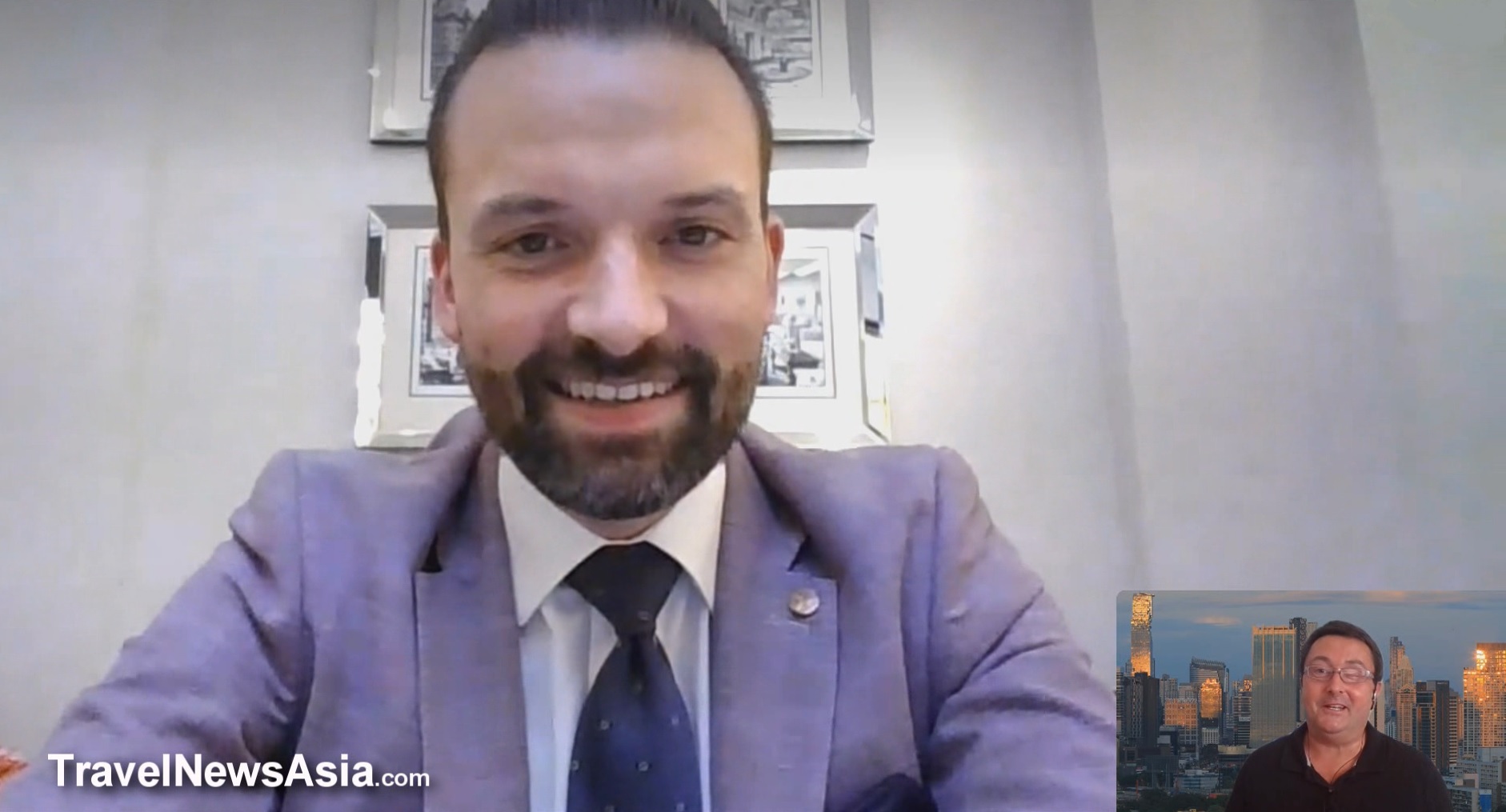 In this exclusive interview, filmed over Skype on 21 September 2021, Steven asks how the development plans and design of the hotel changed knowing that COVID19 was here to stay, what challenges the hotel faced in recruiting the right calibre of staff, and what technology the hotel has incorporated into the rooms and the public areas.
We discuss the hotel's soft opening, how many rooms the hotel has made available to guests and when the remaining rooms are scheduled to open.
We also talk about the hotel's F&B outlets, Gaylord tells us what guests can expect from The Langham's Club Lounge, how Tom's by Tom Aikens has been received by Jakarta residents and whether guests should be concerned about prices and what type of food they can look forward to in the restaurant.
With notoriously bad traffic in the city, hotel bars have often made a very large difference to a property's RevPAR and Occupancy Rates, especially with the all-important corporate market, so Steven asks whether Tom's also doubles up as a bar and what other F&B outlets are scheduled to open in the coming weeks and months.
As Gaylord enjoys running, you will also learn what type of jogging routes are in the area and much, much more in the video and podcast below.
The Langham, Jakarta – Exclusive Video Interview with Gaylord Lamy, General Manager
PODCAST
Editor's note: As the above video interview was conducted over the internet, I would like to apologise that the audio and visual quality are not up to the same HD/UHD quality that they normally would be. Hopefully it won't be too long until we are once again conducting exclusive video interviews in person, but for now we have to make do with what we have. Thank you.
See latest Travel Industry News, Video Interviews, Podcasts and other news regarding: Langham, Jakarta, Langham Jakarta.