(19 Sep 2021) Embraer has signed a multi-year services agreement with Alliance Airlines, which will provide materials support for the carrier's fleet of E190s.
The deal covers more than 300 repairable components and includes both materials and technical administration services supported from Embraer Asia Pacific's facility in Singapore.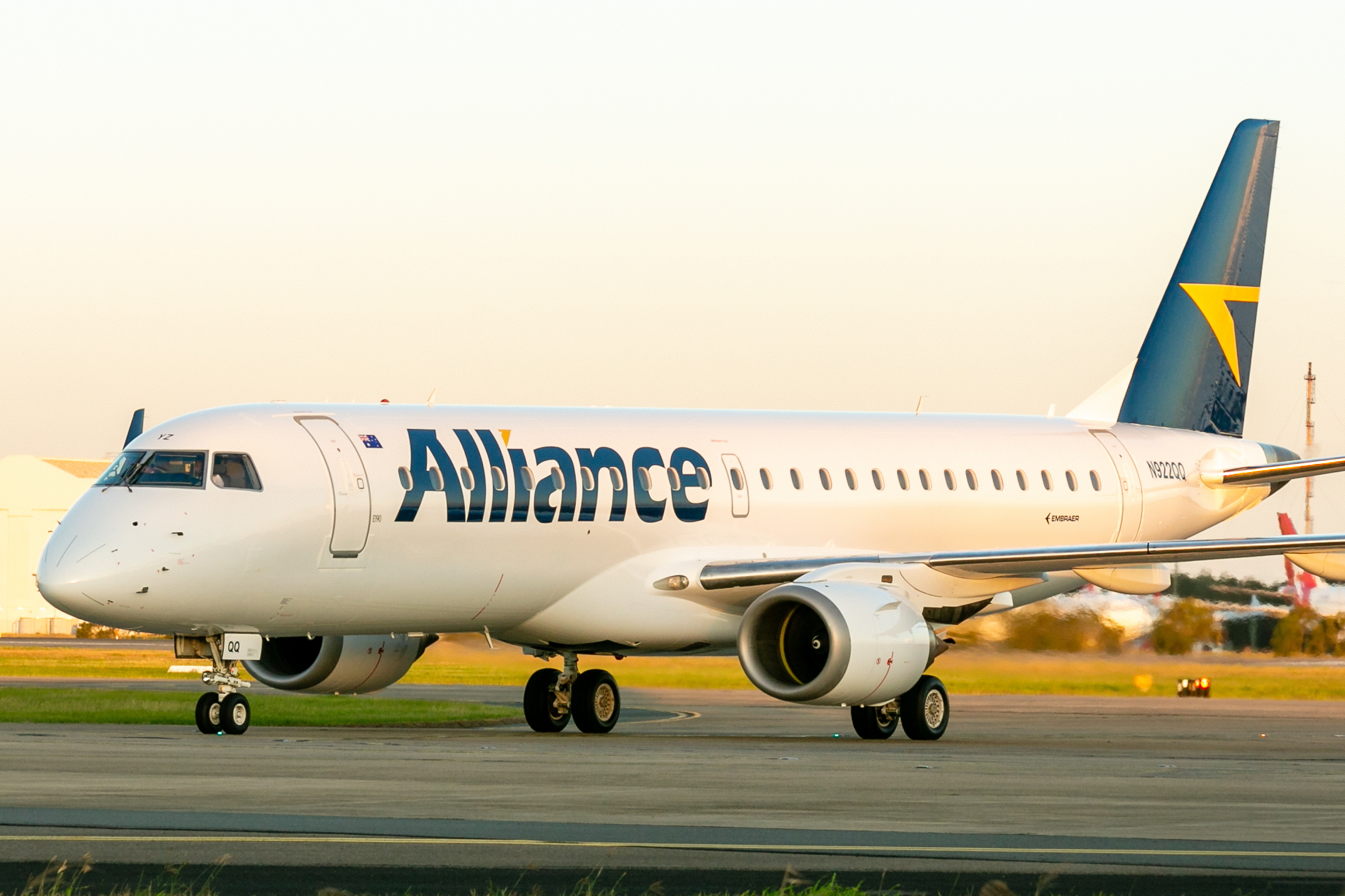 "Alliance has world leading on time and operational performance, a key attribute sought by our customers in Australia and the broader region. The Repair Management Service Program we have with Embraer will enhance our fleet performance and strengthen our business as it grows," said Lee Schofield, Chief Executive Officer of Alliance Airlines.
Alliance has a committed fleet of 32 E190s with 12 E190s currently in Australia with the remaining 20 to enter revenue service during the next 12 months.
"We are glad to partner with Alliance Airlines at this pivotal moment," said Johann Bordais, President & CEO, Embraer Services & Support. "Alliance Airlines has rapidly grown its fleet of E-Jets which has proven to be instrumental as domestic aviation grows in Australia. This services agreement will enable Alliance to secure their fleet availability with effective, efficient and competitive solutions."
See also: Qantas Expands Deal with Alliance Airlines; Jetstar Asia A320s to be Redeployed.
See latest Travel Industry News, Video Interviews, Podcasts and other news regarding: Embraer, Qantas, Alliance Airlines, E190.