(15 Sep 2021) Hyatt has signed a deal with The Wharf (Holdings) to open a Park Hyatt hotel in Changsha, the capital of Hunan province, China.
Scheduled to open in 2023, the 230-room Park Hyatt Changsha is expected to occupy levels 54-63 of Changsha IFS Tower 2, in the heart of the city.
The Changsha IFS is a mixed-use development which features a mega-sized shopping mall, two towers with premium office space and two luxury sky hotels.
Changsha IFS is connected to two subway lines and located within a 30-minute drive from the high-speed railway and a 40-minute drive from Changsha International Airport.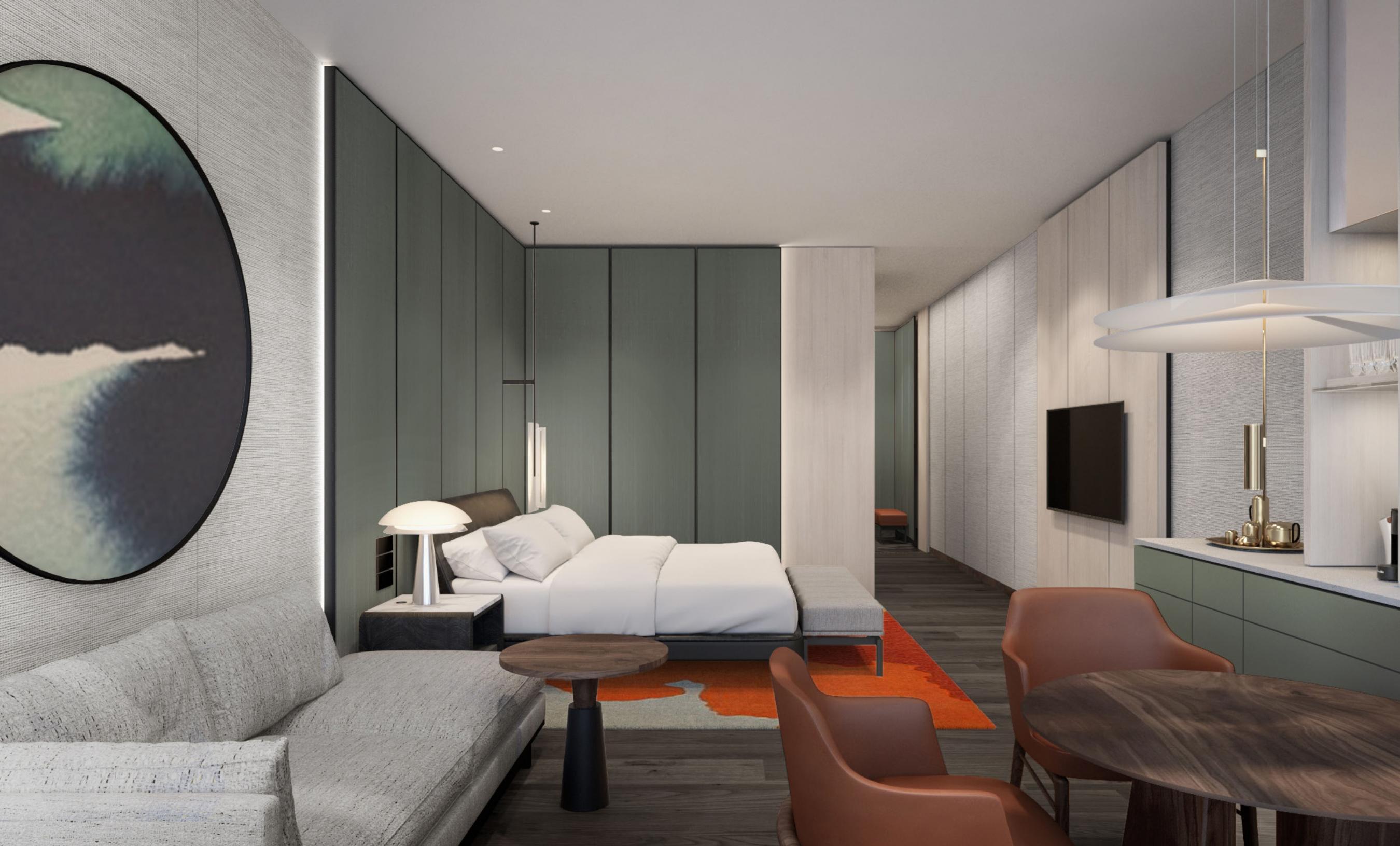 "We are delighted to work with The Wharf to introduce the legendary Park Hyatt brand in Changsha," said Stephen Ho, president of Growth and Operations, Asia Pacific, Hyatt. "We look forward to this inaugural collaboration with a high-quality, experienced owner who shares our vision to bring guests an immersive luxury experience in this vibrant city. The project further emphasizes Hyatt's commitment to expand its luxury and lifestyle portfolio in Greater China and will enable us to create purposeful long-term growth in the region."
As one of the world's fastest-growing cities and one of China's new first-tier cities, Changsha is an important commercial, entertainment and innovation center in the Yangtze River Delta Economic Belt. The energetic city has also become a popular destination, especially among young travelers, famous for its dynamism, food, and rich cultural and entertainment attractions.
"We are excited to bring the Park Hyatt brand to Changsha IFS. 'Building for Tomorrow,' we have already invested over RMB20 billion (over USD3 billion) and introduced the world's top luxury brands to make Changsha IFS a sparkling diamond in Central China. The new Park Hyatt hotel will be in excellent company as more coveted brands are coming on board," said Stephen Ng, Chairman and Managing Director of The Wharf. "We are confident that the Park Hyatt hotel will be a great addition to Changsha IFS and to the city of Changsha."
See latest Travel Industry News, Video Interviews, Podcasts and other news regarding: Hyatt, Park Hyatt, Changsha.