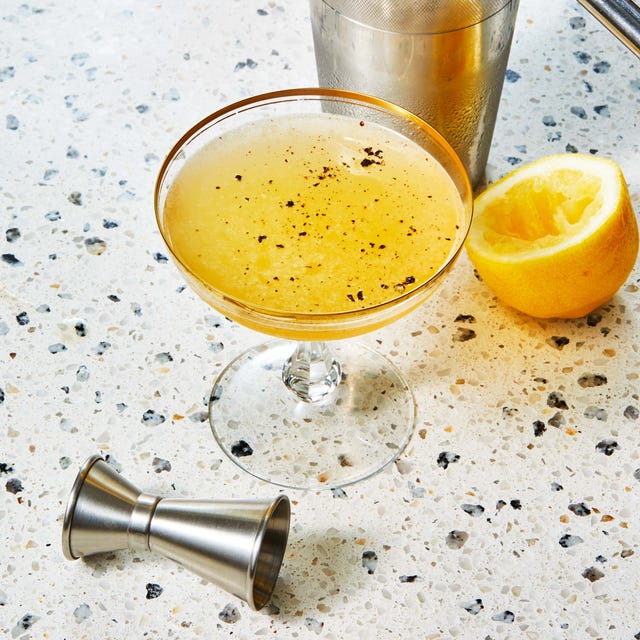 Mike Garten
Made with lemon, honey and gin, this Bees Knees cocktail is spiked with black pepper for just enough spice.
Advertisement – Continue Reading Below
Yields: 1
Total Time: 0 hours 10 mins

For the Honey-Pepper Syrup
1/2 tsp.
cracked peppercorns
For the cocktail
2 tbsp.
(1 oz) fresh lemon juice
1 tbsp.
(1/2 oz) Honey-Pepper Syrup
Make the Honey-Pepper Syrup
In a small saucepan, simmer honey, water and peppercorns until honey has dissolved. Let cool, then strain. Makes a generous 1/2 cup.
Make the cocktail
Fill a cocktail shaker with ice and add gin, lemon juice and syrup. Shake vigorously, then strain into a coupe and sprinkle with coarsely ground pepper, if desired.
Did you make this recipe? Comment below!
This content is created and maintained by a third party, and imported onto this page to help users provide their email addresses. You may be able to find more information about this and similar content at piano.io
Advertisement – Continue Reading Below