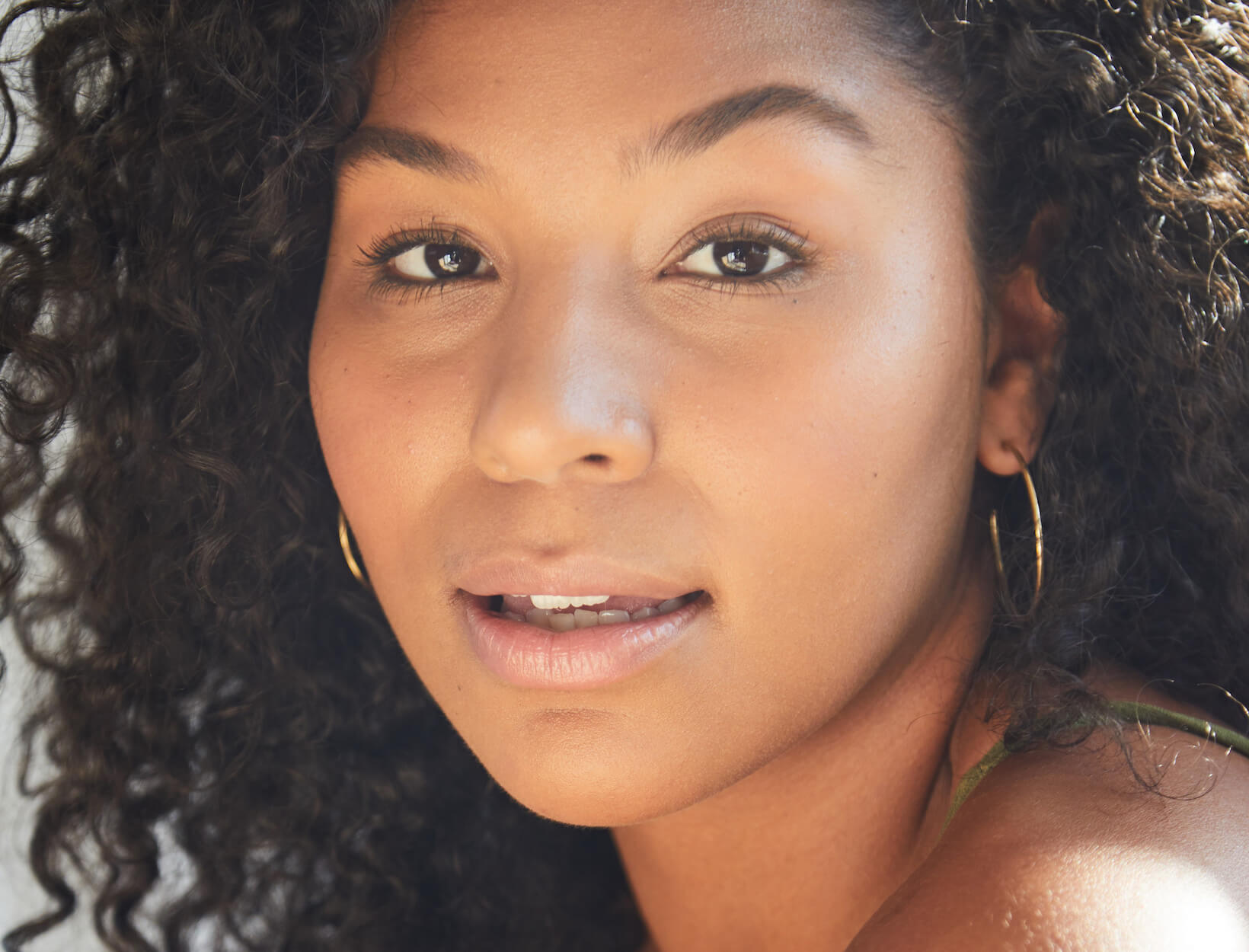 If you're anything like us, the past few months have involved some sun, some seawater or at least a little chlorine, and perhaps some especially delicious cocktails. And if you're anything like us, the results on your skin might look a little dull and in need of a get-ready-for-fall pick-me-up.
The right routine—whether for face or body—is the best way to get your skin back to its smooth, soft, glowy self. We've put together some easy ways to exfoliate, moisturize, and supercharge your skin with nutrients, step by step.
The Face-Fall Routine
1.
A great cleanser changes everything
Super Dewifying

This oil melts into an ultramoisturizing milky emulsion to sweep away dirt and makeup.




Wonder Valley

Face Oil Cleanser

goop, $65

SHOP NOW
2.
Exfoliate for smooth, glowy skin
Every Few Days

This clinically proven microdermabrasion exfoliator delivers the benefits of both physical and chemical exfoliation, instantly polishing away roughness, smoothing uneven texture, and revealing a healthy-looking, glowing complexion.




goop Beauty

GOOPGLOW Microderm Instant Glow Exfoliator

goop, $125/$112 with subscription

SHOP NOW
3.
Get vitamin C inside and out, every day
Brightening Serum

This daily glow serum combines two skin-care powerhouses—vitamin C and hyaluronic acid—for skin that looks radiant, moisturized, and healthy.




goop Beauty

GOOPGLOW 20% Vitamin C
Hyaluronic Acid Glow Serum

goop, $125/$112 with subscription

SHOP NOW
4.
Moisturize—no matter your skin type
Featherweight Serum

This hyaluronic acid serum from a legendary skin-care guru is incredibly moisturizing but sinks instantly into skin.




Dr. Barbara Sturm

Hyaluronic Serum

goop, $300

SHOP NOW

Rich Balm-Nectar

Smooth this deeply nourishing skin balm on both day and night—it's ultramoisturizing and smells like honey and flowers.




Monastery Made

Attar Floral Concentrate Balm

goop, $168

SHOP NOW

Clinically Proven Cream

This luxuriously rich supercream significantly improves firmness, elasticity, glow, the appearance of fine lines and wrinkles, and brightness after just four weeks. A single application leaves skin nourished, firmer-looking, and moisturized for forty-eight hours.




goop Beauty

GOOPGENES All-in-One
Nourishing Face Cream

goop, $95/$86 with subscription

SHOP NOW
5.
Wake up your whole eye area
Powerful Serum

This skin serum is made with active botanicals for beautiful results on both face and eyes.




Furtuna Skin

Porte Per La Vitalità Face and Eye Serum

goop, $185

SHOP NOW

Firming Cream

This clinically tested eye cream helps firm and smooth the appearance of crow's-feet, fine lines, puffiness, and dark circles for a fresh, visibly well-rested look.




goop Beauty

GOOPGENES All-in-One
Nourishing Eye Cream

goop, $55/$50 with subscription

SHOP NOW
6.
Do a face mask once a week (at least)
Exfoliating Pore Detox

Gentle but powerful, this exfoliating mask cleanses pores, smooths and softens skin, and leaves a great glow.




Tata Harper

Resurfacing Mask

goop, $65

SHOP NOW
7.
Get technical with a new skin device
LED Light for Long-Term Results

This high-tech mask uses red and blue LED light to help smooth fine lines, clear breakouts, calm redness, and rejuvenate tired skin.




Dr. Dennis Gross

DRx Spectralite Faceware Pro

goop, $435

SHOP NOW

Nanocurrent for Long-Lasting Firming, Lifting, and Brightening

This nanocurrent device plus clean conductive gel is aimed at stimulating collagen for instant sculpting and glow boosting.




ZIIP

ZIIP OX + Crystal Gel Kit

goop, $480

SHOP NOW
8.
Focus on your lips
The Best Balm

This ultramoisturizing clean lip balm has the creamiest smooth-gliding texture that's pure luxury for lips.




goop Beauty

GOOPGENES Clean Nourishing Balm

goop, $20

SHOP NOW

Nourishing Tint

A deep-hydrating lip and cheek balm with gorgeous, sheer color you can apply without a mirror.




Olio E Osso

Balm

goop, $28

SHOP NOW
The Fall Body Routine
1.
A great cleanser changes everything
Woodsy-Fresh Body Wash

A gentle lathering body wash that leaves skin soft, moisturized, and smelling subtly of cedar, sandalwood, and bergamot. We especially love the chic, gigantic pump bottle.




Sangre de Fruta

Garden of Earthly Delights Body Wash

goop, $48

SHOP NOW

Beach-Scented Exfoliating Wash

This faintly summer-scented body wash cleanses, exfoliates, and moisturizes for smooth, soft skin—and it can help with body breakouts, too.




Kosas

Good Body Skin AHA +
Enzyme Exfoliating Body Wash

goop, $18

SHOP NOW
2.
Exfoliate all over
Salt Scrub

Made with five different kinds of salt and gorgeous essential oils, this leaves behind a velvety-smooth feel and a subtle, beautiful scent.




goop Beauty

G.Tox 5 Salt Detox Body Scrub

goop, $40

SHOP NOW

Sugar Scrub

Virgin coconut oil and delicately floral Moroccan rose petals subtly scent and fully moisturize your skin as exfoliating sugar crystals smooth and soften.




Herbivore

Coco Rose Body Polish

goop, $36

SHOP NOW
3.
Moisturize deeply
Body Oil

This incredibly hydrating oil leaves skin plumped and firm and comes in a gorgeous green-glass pump.




Tata Harper

Revitalizing
Body Oil

goop, $120

SHOP NOW

Body Lotion

This gorgeous lotion comes in a chic pump and leaves your skin soft and smelling subtly of cedar, sandalwood, and bergamot.




Sangre de Fruta

Garden of Earthly Delights
Hand Body Lotion

goop, $93

SHOP NOW
Bonus: Bath
Once a Week

For intense sweating and a superdetox, this effervescent mineral-and-sea-salt soak is just incredible.




Pursoma

Tubmarine

goop, $18

SHOP NOW