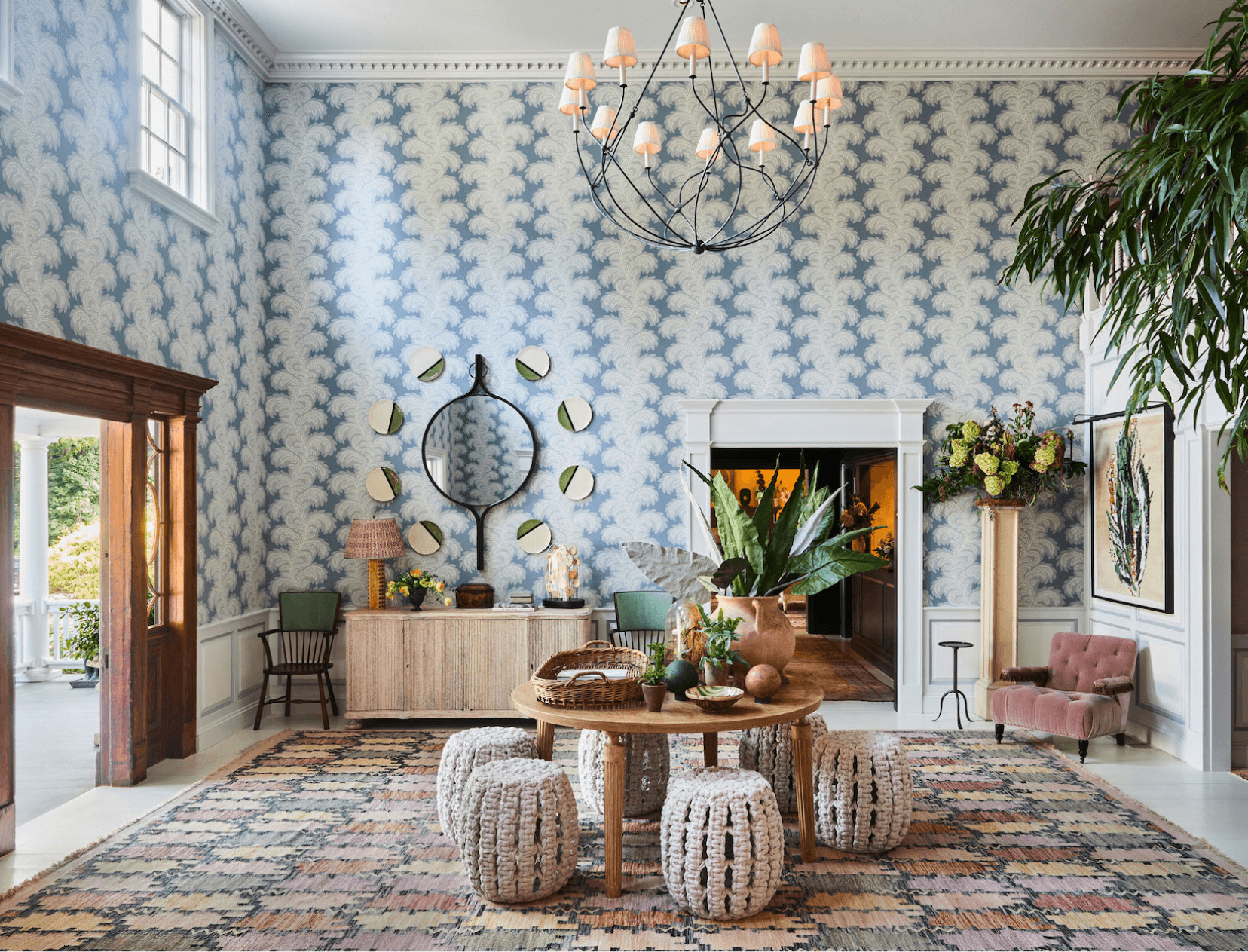 You can go a little whimsical in the dining room.
Walk through a hallway (small, of course, after the soaring entry) into the airy restaurant overlooking a vast meadow ringed by evergreens. Botanicals, birds, and insects are painted along the walls; the ceilings are crisscrossed with Turkish tiles and hung with glass pendants; and elegant sofas and rattan café chairs crowd around the wooden tables.
April Bloomfield is the chef in residence, and the food is epic—farm-to-table with all the richness and complexity Bloomfield's cooking is famous for. The aforementioned bone broth combines beef, pork, and chicken broth with warm spices (star anise? cinnamon?). The cauliflower tikka masala is out of this world, the haddock chowder is smoky and inventive, and the fried chicken is unbelievable.
Have cocktails (and the unfathomably delicious deviled eggs) in the cozy, wildly wallpapered Tap Room or take them outside into the Shakespeare Garden.