(12 Sep 2021) The Four Seasons Hotel Seattle has appointed Michael Grande as Executive Chef.
Michael attended culinary school at Southern New Hampshire University before completing degrees in Culinary Arts and Hospitality Administration.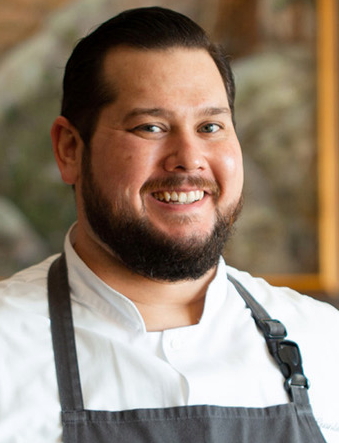 He has spent his career working for Hyatt Hotels in various cities across the U.S.A., including Boston, Washington DC, Scottsdale, and most recently in Sacramento where he has spent the past 5 years working as the Executive Chef at the Hyatt Regency Sacramento.
During his time in Sacramento, he was voted Best Chef by Sacramento Magazine on three separate occasions and won Best Burger in the Sacramento Burger Battle.
"I'm excited to bring my experiences from living around the country creating farm-to-table dishes to Seattle and apply them to the great products of the Pacific Northwest," said Michael. "Our guests can expect high quality ingredients prepared in a thoughtful manner that highlights the greatness of this region."
New to the Pacific Northwest, Michael is looking forward to spending time at the farmers markets and enjoying the many hiking trails within and around the Emerald City with his fiancée. Michael is also an avid reader, vinyl record collector, travel nomad, and gardener.
See latest Travel Industry News, Video Interviews, Podcasts and other news regarding: Four Seasons, Seattle, Chef, Executive Chef.