(09 Sep 2021) Bangladesh's national flag carrier, Biman Bangladesh Airlines has chosen the SabreSonic Passenger Service System (PSS) to power its digital transformation.
Biman has also renewed its GDS agreement with Sabre, and selected a further set of solutions that will help it to streamline operations whilst improving customer service and revenue.
"We're thrilled to embark on a new relationship with Sabre during this critical time for the travel industry," said Dr Abu Saleh Mostafa Kamal, Managing Director and CEO, Biman. "It is more important now than ever that we have agile and advanced solutions to empower us to improve operational efficiencies, boost revenue as we move into recovery, and to create a differentiated brand experience in the competitive Bangladeshi market and beyond. We look forward to flying our nation's bi-coloured flag domestically, regionally and internationally as borders re-open, with support from Sabre's robust technology."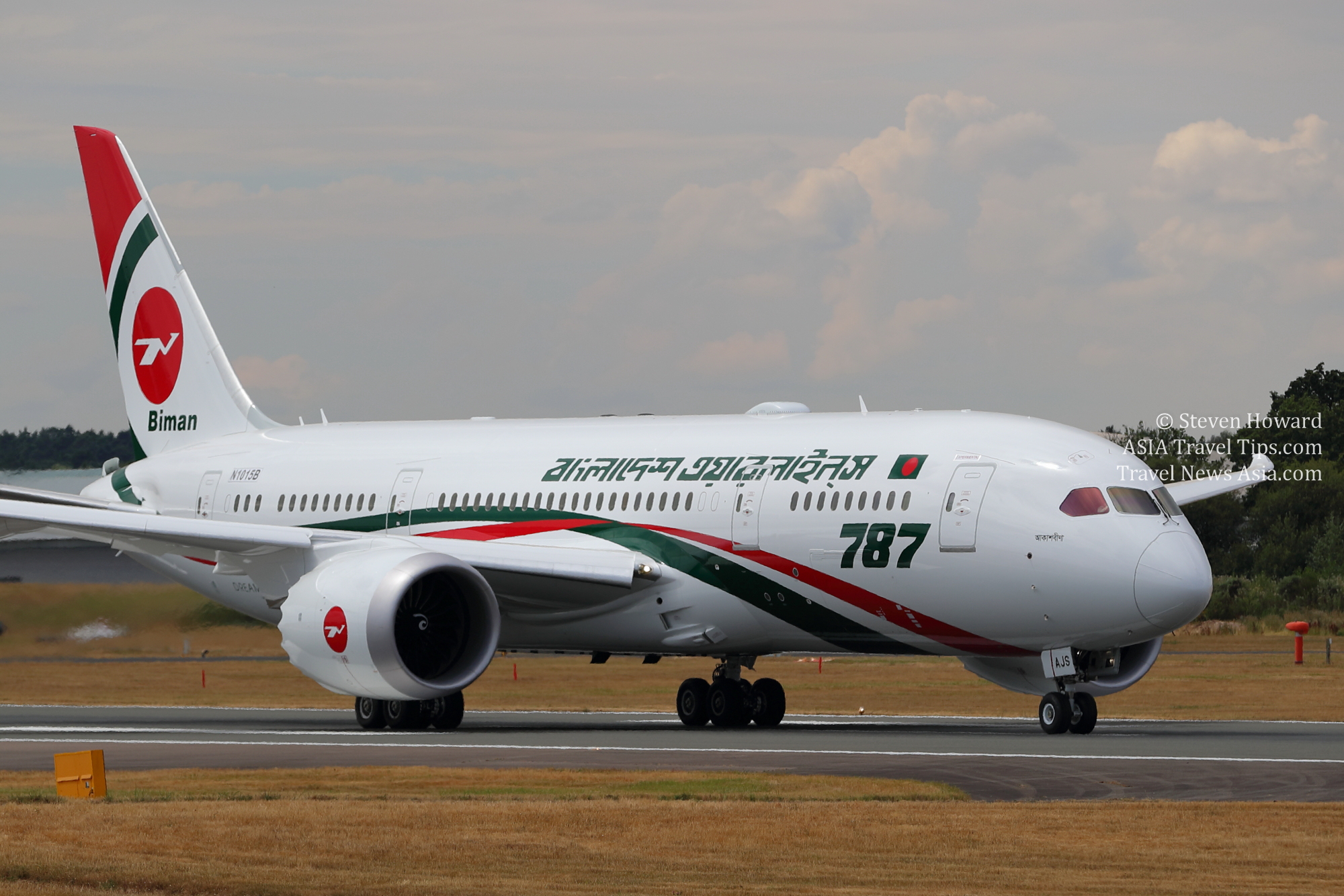 SabreSonic PSS is designed to automate and streamline sales and reservations processes, helping airlines maximize revenue opportunities, save costs, enhance inventory revenue optimization, and maximize efficiency.
Biman will also be utilizing Sabre's:
– Global Distribution System (GDS) in a long-term renewal agreement to distribute its fares and offers to hundreds of thousands of travel agents worldwide;
– Departure Control Suite to help Biman deliver a seamless airport experience with a robust solution for passenger re-accommodation. The suite will help in enabling a true walk-through experience at the airport through automation and self-service capabilities;
– SabreSonic Digital Experience a highly-extensible user interface framework that provides access to robust, end-to-end retail capabilities, enabling shop and book, ancillaries, payments and fulfillment all through self-service capabilities, helping the airline to develop a fully-responsive and configurable eCommerce website and mobile app in-line with Biman's digital transformation;
– SabreSonic CSS Digital Workspace with flexible mobile-ready workflows designed to improve agent productivity and enable them to deliver personalized customer service at the airport and call centre;
– SabreSonic Direct Connect Platform to deliver a suite of shopping, booking, and fulfillment web services as well as a GUI to their travel agency or third- party partners, helping the airline deliver omni-channel travel experiences through capabilities that are built once, deployed many times;
– Sabre Application Programming Interface (API) Hub which provides a portfolio of comprehensive APIs that support a broad range of the Sabre Commercial Platform functionality, enabling speed-to-market and control over distribution across all channels;
– Data and Analytics/Business Intelligence which delivers a layer of connected enterprise data by providing Biman with meaningful data and actionable intelligence for the entire airline enterprise; and
– Loyalty Management System to enable Biman to recognize, track and reward their most loyal customers across all touchpoints during their journeys, providing an improved customer experience and increased customer loyalty that results in repeat revenue and increased share of wallet.
"We know how difficult the current climate continues to be for the airline, and wider travel industry," said Rakesh Narayanan, Vice President, Regional General Manager, Asia Pacific, Travel Solutions, Airline Sales. "However, we also know that our travel partners are seizing this opportunity to take a fresh look at their technology strategy to ensure they are in a position of competitive strength going forward. We're delighted to be partnering Biman on their digital transformation journey with a comprehensive suite of Sabre retailing, distribution and fulfillment solutions."
See latest Travel Industry News, Video Interviews, Podcasts and other news regarding: Sabre, Biman, Bangladesh.