(08 Sep 2021) Air Canada Rouge resumed service on Tuesday with flights operating between Toronto and Las Vegas, Orlando and Regina.
Flights to more other destinations, including Cancun and Tampa, are expected to take off later this month.
"Air Canada Rouge remains integral to Air Canada's overall strategy. As we emerge from the pandemic, we anticipate increased demand for vacation travel and from customers flying to enjoy overdue visits with family and friends," said Jon Turner, Vice President Inflight Services and President, Rouge Operations, at Air Canada. "Air Canada's leisure airline is ideally suited to serve this market with a compelling array of leisure destinations and an inviting travel experience so that the holidays begin as soon as customers board an Air Canada Rouge aircraft."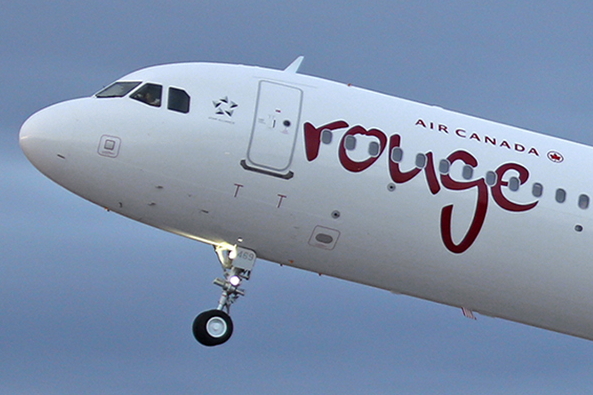 With the resumption of Air Canada Rouge service, which had been suspended since spring 2021, customers can also enjoy recent product and design enhancements onboard all Rouge aircraft. These include:
Upgraded IFE: Customers no longer need to use an app to stream content as they can now stream hours of television and movies available on a complimentary basis directly to their own device via their web browser, or their complimentary, sanitized iPad in Premium Rouge.
New Uniforms: Rouge flight attendants will be wearing a new uniform accented with new neckwear and brevets to represent the Rouge brand.
All Air Canada Rouge flights are operated with narrow-body Airbus aircraft offering high-speed Wi-Fi (available for purchase) and a choice of Premium Rouge and Economy services.
Customers travelling in the Premium Rouge cabin will be offered a complimentary bar and beverage service, and a complimentary meal on flights over two hours, or a snack on flights of shorter duration.
See latest Travel Industry News, Video Interviews, Podcasts and other news regarding: Air Canada, Canada.