(01 Sep 2021) CWT Meetings & Events, a global corporate meetings & events management service, has appointed Ian Cummings as Global Head.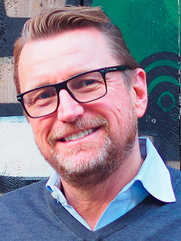 Based in London, Ian will report to Niklas Andreen, CWT's Chief Operating Officer and serve as a member of the Customer and Travel Experience Leadership Team.
Before joining CWT Meetings & Events in late 2012, Ian held successful MD, CEO & Regional Director roles at a range of service industry businesses. His experience covers leadership roles with DHL, DX Business Direct, eCourier, Imparta, and Sensigrade Ltd.
Ian is also an alumni of the Cranfield School of Management, INSEAD, and the University of Westminster.
"Ian has extensive experience leading organizations and a strong commercial business focus," said Niklas Andreen, CWT President & Chief Operating Officer. "In his nine years with CWT, he has successfully handled every role given to him at country, regional and global levels, delivering tremendous client service and great results, and I look forward to seeing him take our meetings & events business to the next level, growing in importance as a key part of the overall CWT offering."
See latest Travel Industry News, Video Interviews, Podcasts and other news regarding: CWT, Head, MICE.