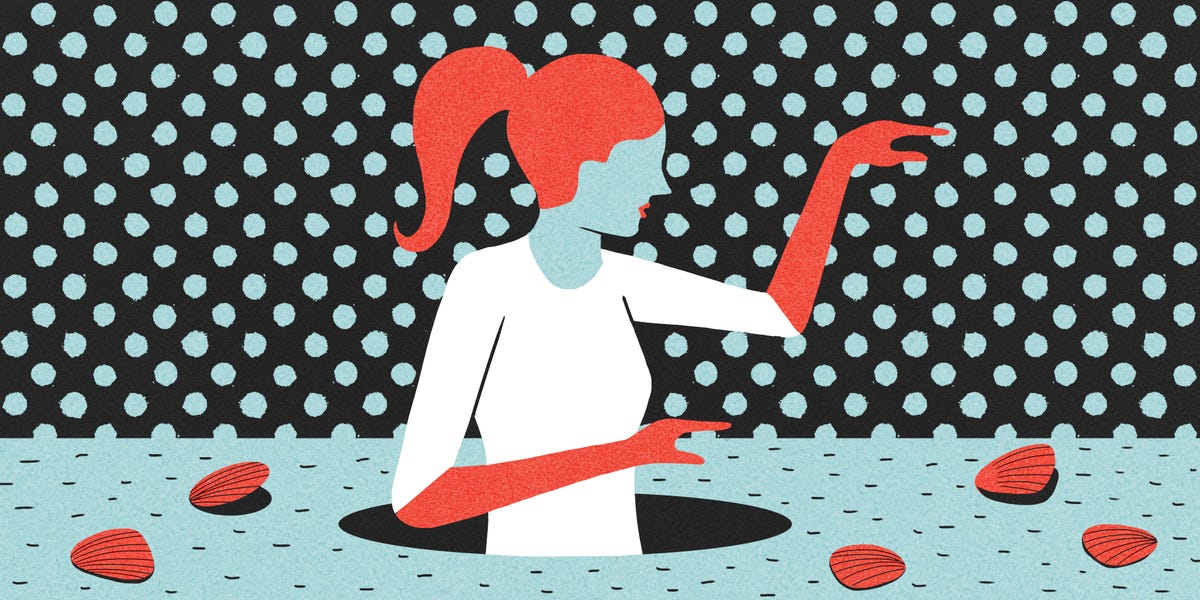 MONTH OF August
Wax on, wax off, Cancer! After a decadent birthday month, you can settle into a productive and grounded groove as Leo season activates your slow and steady second house until August 22. Instead of chasing novelty, you're looking to bask in the sensual beauty of the present moment. Sure, the pace might feel a little "boring" by comparison to your birthday season. But with all five of the slow-moving outer planets (Jupiter, Saturn, Uranus, Neptune AND Pluto) in powered-down retrograde by mid-month, it's an ideal time for a more measured and mindful approach to everything. Jupiter has also slipped back into Aquarius and your private, internal eighth house (July 28 to December 28), making you even more introspective. Less is more now, so prioritize quality over quantity. You may find that your industrious efforts are building an unexpected skill that will pay off later in unexpected ways. Fear not, Crab: Summer will end with plenty of fun and social time. On August 22, the Sun shifts into Virgo and your communicative third house. That same day, a second Aquarius full moon brings a turning point around an investment or news regarding someone you've partnered with in a deep, intimate way. Is it time to go all in, Crab? The clarity you've awaited since the first full moon on July 23 could finally arrive.
Rev up your revenue and get productive, Crab. With the Sun in Leo and your industrious second house until Sunday, August 22, it's time to start turning those Cancer season epiphanies into tangible wins—and hopefully profitable ones. Plans, budgets and schedules are your friends, so put a solid action plan behind your ideas and start chipping away at each step. While it's great to be productive, the real goal is to stay balanced. Adopt one or two satisfying habits that will sustain you for the long term, whether that's a ten-minute morning meditation practice or daily walks after meals. Avoid anything faddish or extreme, like cutting out entire food groups—moderation is what will win the long game. With the sensible-but-sensual second house energy at play, you'll find deep grounding by bringing order back to the Cancer court. Lost your rhythm with exercise, sleep or mealtimes? Leo season will nudge you to reboot practices that help you feel centered and peaceful.
Although you're all fired up to get your life back in order, make sure all that time and effort will also pay off in the long term. On Monday, August 2, the Sun makes its annual opposition to Saturn, a sobering day when you need to square your shoulders and take an unflinching look at any areas of life that simply aren't set up to be sustainable. With this Sun-Saturn opposition rippling across your money axis, you could feel daunted or pessimistic for a couple hours. But necessity is the mother of invention, so get scrappy. Talk to an expert, adviser or trustworthy mentor. Consider selling an asset or downsizing to cut costs and diversify your financial plans. In your personal life, this Sun-Saturn face-off could give an unflinching look at where a lack of confidence is preventing you from feeling empowered in your relationships and life. If you're stuck in resentment or paralyzed by an inability to trust, get the support you need to unbind yourself from that unproductive trap.
Are the people in your life supporting you or disrupting your mission? On Friday, August 6, the Sun will lock horns in a tense square with changemaker Uranus in Taurus and your friendship zone. A few mercurial people on Team Crab could be roadblocks to your growth. Shift them to a less prominent role if they're destabilizing your security or sucking up time and money. On the flip side, if you've hit a plateau, consider some new perspectives and approaches. For example, if you've got a business but you've resisted developing its social media, sign up for a workshop about TikTok or Instagram or email marketing. Learning the tech tools of the trade can be surprisingly effective.
A new financial opportunity could arrive as the Leo new moon on Sunday, August 8, kicks off a six-month cycle in your work, money and security zone. Ready to circulate your online portfolio to prospective clients or put feelers out for a job offer? This is a great day to review and reset your budget for the rest of the year, especially if things have changed a lot. Keep your eyes peeled for revenue-generating ideas and a chance to turn one into a tangible success. Bring more stability into your life through a new practice like morning yoga, a commitment to eat more healthfully or doing daily Law of Attraction journaling. For the next six months, plan to take small steps each day to create more consistency in your life. Prioritizing and doing less can bring you a whole lot more, from financial stability to a sense of inner peace.
Halfway through the month, radical changemaker Uranus starts a five-month retrograde through Taurus and your collaborative eleventh house. Between now and January 18, 2022, there might be a few interruptions or curveballs to a team or technology project. A crew that you connected with could now feel out of sync, or maybe a friendship is in need of a serious, authentic air-clearing. With Jupiter, Saturn, Neptune AND Pluto also retrograde for the next few weeks, think of this as a "gut renovation" project rather than slapping on fast-fix solutions that don't address the core issue.
Back on March 6, 2019, Uranus settled into Taurus and this group-oriented part of your chart for an extended stay (until April 2026), awakening a surprising urge to connect with kindred spirits. This seven-year itch of a transit only happens every 84 years (Uranus was last here in 1942), so if life has become weirdly nomadic for your home-loving sign, it probably feels more than a bit surreal. May we remind you that the crab carries its house on its back? You do just fine out in the wider world as long as you have a few creature comforts. But if you've been feeling adrift or unmoored, this Uranian backspin is a wise time to retreat a little and get back to base camp. Reconnect with old friends who celebrate your individuality AND feel comfortable enough for you to be yourself around. With tech-savvy Uranus retrograde in this uber-connected zone, it's a great time to do an audit of your social media and online presence. Update all your profiles and try Googling yourself. If you don't like what comes up in the search results, use this backspin to get some fresh content onto the interwebs with your name, flattering photos and recent accomplishments.
Get out and mingle when the Sun moves into Virgo and your third house of communication, community and curiosity from Sunday, August 22, to September 22. This media-savvy month urges you to connect with kindred spirits. Pump up your digital presence. Dive into new books, hobbies and podcasts. Put together a course to teach your passion to others. Been working hard on a genius project? Bring it to market or start spreading the news.
On Sunday, August 22, a rare second Aquarius full moon spotlights your eighth house of intimacy, secrets and shared finances. The first one, on July 23, opened this portal, and now you get another dose of visionary Aquarian energy—intense but exciting! As the zodiac's moon child, you're always impacted by the phases of la luna. This one invites you to take a deep dive into your emotions, really processing how you feel about the rapid and powerful changes that 2021 has served up for you—especially with expansive Jupiter AND structured Saturn both in Aquarius this year.
One special person could figure into events under these merger-minded moonbeams. Look back to the Aquarius new moon on February 11 for clues (right near Valentine's Day as it were). With your erotic eighth house on fire, a sizzling connection could consummate. Some Crabs might decide to make things officially official with an engagement, plans to move in together or a joint property purchase. This full moon also spotlights wealth and joint ventures. With a conclusive full moon here, you might hear word on a real estate transaction, a legal settlement or an investment. If you've been dealing with debt, a tax bill or looming credit card costs, this full moon can help you regain control.
Also today, a galvanizing trine will form between speedy Mars and unconventional Uranus in the most social zones of your chart. Excitement about a new friendship or business connection could spark up fast, but remember: Nobody's perfect! Take the time to get to know each other on a deeper level, a mission this intimate full moon is happy to support.
Talk may be cheap, but it can also be fun, flirty—and super steamy! For the first half of the month, both of the love planets are in Virgo and your lighthearted, expressive third house. This is a more mental and talkative zodiac zone, so whether you're single or coupled, you'll be quite the chatty companion. Assertive Mars, here until September 14, will embolden you to have a talk you've been putting off. Do it before August 16, while gracious Venus in Virgo lends a diplomatic touch. Feeling some gushy appreciation for a special person, whether friend or love interest? Get sentimental and write a heartfelt letter—the old-fashioned way, on stationery or in a beautiful card. Single Crabs: Stay open to serendipitous meetings or introductions by mutual friends. Watch for scintillating conversations that will not only make you feel an instant connection but open your heart in a surprising way.
Once Venus leaves the Virgo station on August 16, intense Mars will hang out solo here for about a month. Warning: You could overthink a situation and get stuck in your head. With the red planet stoking the fires, stay on guard for the appearance of a combative streak. And don't be too quick to play devil's advocate or dish about your partner over drinks with friends. Keep a few personal details sacred!
Back to your standard Cancerian operating procedures! Nesting and nestling become your main love goals when Venus relocates to Libra and your domestic quarters from August 16 to September 10. This is a slower, calmer, sweeter time, and with the love planet in the Cancer-associated fourth house, it's much more your cozy speed. You'll be able to think through whatever next steps you want to take: to start dating exclusively, go house-hunting or talk babies.
A profitable and productive month is in store, Cancer, so roll up your sleeves! With the Sun in Leo heating up your work and money sector until August 22, you're ready to get down to business. Ready for a new position, project or path? The August 8 Leo new moon opens a window to make that change or start exploring your options. If you've been thinking of raising your rates or you're due for a salary review, begin the process. Between now and the February 16 Leo full moon in six months, the actions you take today can really pay dividends. A windfall could land in your lap when the August 22 Aquarius full moon illuminates your eighth house of investments, joint ventures and shared finances. Could you pool your resources and superpowers with someone else's for mutual gain? You might also send out a large lump sum to complete a series of payments or close out a debt. Although your bank account might feel a little lighter, unburdening yourself of this obligation will feel like sweet relief. If you're considering buying or selling a home, this full moon—an ultra-rare bonus moon in Aquarius (the first was on July 23)—could bring exciting news of a closing or dream property.
Love Days: 14, 19
Money Days: 25, 8
Luck Days: 5, 22
Off Days: 30, 16, 21
This content is created and maintained by a third party, and imported onto this page to help users provide their email addresses. You may be able to find more information about this and similar content at piano.io