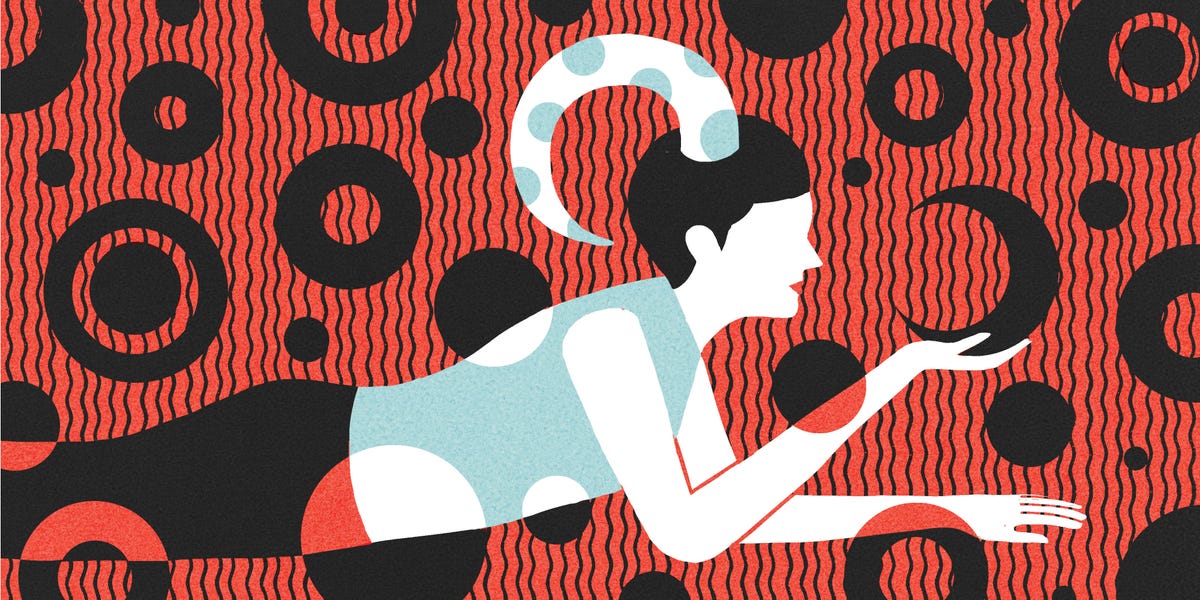 MONTH OF August
A vibrant month awaits, Aries! With the Sun cavorting through Leo and your playful, pleasure-driven fifth house until August 22, you're brimming with creativity and joie de vivre. Summer lovin' could also be on tap during Leo season, especially near the August 8 Leo new moon. Novel experiences call, whether you're feeling the romantic buzz or are eager to enjoy a few (safe) adventures away from home after far too long. Keep tighter tabs on your money once unstable Uranus turns retrograde on August 19. For the next few weeks, all five of the slow-moving outer planets will be retrograde, making it a good time to slow down and look at your life from a cool-headed, objective distance.
Avoid rushing into major decisions now. If you're planning a reunion party or ANY kind of event, consider August 22, when a rare second full moon in Aquarius illuminates your collaborative eleventh house of groups and gatherings. Infuse the spirit of Leo celebration into your summer in one last memorable way. The #NoLimits energy tapers off once Virgo season starts on August 22 and the Sun heats up your sensible, health-conscious sixth house. Prepare for some early "back to school" energy and use the next four weeks to plan out the last few months of the year.
All work and no play makes a dull Aries—and we can't allow for that on our cosmic watch! With the Sun in your passionate and fun-loving fifth house until Sunday, August 22, this month is a stellar time for sparking up romance and creative ideas that tap your many talents. The key ingredient that will feed your soul during Leo season? Joy! Fill up your calendar with happy time, Aries. If you're not feeling the buzz, the tingle, the thrill of passion, then schedule it for later in the month. In addition to summer lovin', the first three weeks of August are a great time to develop your talents, even if you happen to be on vacation. Bring your hobby along if you can or use the playtime to connect with the muse. Document the fun you're having and post it on social media. And don't be surprised if your fan base grows just because people can see what a great time you're having. Work that FOMO to your advantage!
The happy times get an extra boost Sunday, August 8, when the Leo new moon illuminates your playful, romantic fifth house. Since new moons mark the beginning of a six-month chapter, this one infuses your love life and talents with fresh opportunities, ones that will unfold between now and February 16, 2022. (Yep, right around Valentine's Day—hint, hint!) If summer hasn't been as romantic as you hoped, put a little extra effort into your appearance today and make sure you're able to be fully present. Instead of Insta-feed scrolling in the latte line, why not strike up convo with others waiting for their coffee? You could meet someone who's drawn to your charisma. If you're already coupled, these moonbeams could spark a next-steps conversation or set the stage for a beautiful summer date night.
Got something you need to express? The passionate fifth house is all about speaking from a place of deep connection, and la luna hands you the mic. While you may feel a bit emotional, even fired up, make a conscious effort to articulate yourself through your heart rather than your intellect. (Aries rules the head, and you can spend a bit too much time in yours.) Brave Leo gives you the courage to voice what's authentic for YOU. Better to unleash a tidal wave of passion than to hold yourself back now. The worst thing that happens is that you're "too much" for a few people. Who cares, Aries. They're not your audience anyway!
Changemaker Uranus starts its annual five-month retrograde in Taurus on Thursday, August 19 (until January 18, 2022), backing through your second house of work and money. Focus on small changes rather than sweeping transformations. How can you stabilize your finances for the next month? Trim your budget for Q4? You may revisit an old line of work or take on a freelance project doing something familiar, even if it's not the most glamorous gig. Steady and secure suddenly looks rather appealing. Got bits and pieces of old projects to finish up, or even review? Now's a better time for that than starting ambitious new ventures.
Once the Sun settles into Virgo on August 22, where it will reside in your sensible and organized sixth house for the next month, the glimmers of a self-improvement plan materialize. Curb the indulgence and get your early summer cleanup going, inside and out. If you're planning to make a change to your exercise or eating habits, Virgo season will support your efforts. Streamline your systems and implement timesaving tactics. Delegate to specialists and make sure you have smart plans and processes in place before you begin a new project.
The sixth house rules wellness, so after a decadent Leo season, you're ready to bring some healthy habits back. Why not take your adventures outdoors? Pack your laptop and get out in nature. Bike to a favorite cafe or hike through a pristine park, then set up shop with a blanket and snacks wherever your mobile hotspot still works. Considering a change of career path? Virgo season is a great time for thinking critically and gathering your thoughts before speaking. Fresh air, fresh mind!
August 22 also brings the second of two Aquarius full moons (the first was on July 23) in your eleventh house of networking. A turning point could arrive with a collaboration or friendship. You might be invited to join an exciting endeavor with like-minded people—especially one that involves cutting-edge technology, a social cause or both. Look back to February 11 Aquarius new moon and July 23 full moon for clues about what could manifest.
Right as this ultra-rare full moon blossoms, your ruling planet, Mars, will unite in a harmonious trine with tech-savvy Uranus. With Mars in Virgo heating up your hyper-efficient sixth house, this alliance will inspire you to seek ways to "work smarter instead of harder." Look into savvy apps, efficient software and upgraded processes that help you keep track of your team and tasks. Audio messages with Voxer, inbox-free messaging with Slack: Whatever helps you wrangle Team Aries and brings ease to your life will do the trick. If you've hit a plateau with a project or financial idea, think outside the box a bit more. A moneymaking idea could be hiding in plain sight. You just have to approach it from a new angle!
For the first half of the month, both love planets will hang out in Virgo and your sixth house of service and self-care. Motivated Mars is here until September 14, accompanied by beautifying Venus until August 16. Turn your attention to all those little tasks you never find time for, like getting long-overdue bodywork and squeezing in some extra workouts or yoga sessions. Staying in shape isn't just something you do for vanity. With your energy revving and you feeling good in your skin, you'll be magnetic! Whether you're single or spoken for, this can only be a positive thing.
When Venus rolls into Libra and your seventh house of committed relationships from August 16 to September 10, one of those "just for fun" types from earlier this summer could turn out to have long-term potential. If you're already happily committed, the combination of sexy Mars in your fun-filled fifth house and romantic Venus in your partnership zone could make summer a beautiful time for togetherness or smoothing out any rough edges.
Unleash your creativity! With the Sun and revved-up Mars in Leo and your self-expression zone for much of the month, you'll really want to capture some moments on camera, canvas or paper. The Leo new moon on August 8 could bring the spotlight your way! Take in the applause as you let that metaphorical guitar solo rip. Then switch to "team spirit" mode on August 22, when a rare second Aquarius full moon beams into your collaboration sector. How can you meld your originality and superpowers for a group victory? Spend a little time zhushing up your workspace and connecting with coworkers while beautifying and harmonious Venus is in Virgo through August 16. If you have employees, take the time to acknowledge them and connect with a more personal touch.
Love Days: 8, 12
Money Days: 28, 19
Luck Days: 25, 16
Off Days: 10, 14, 22
This content is created and maintained by a third party, and imported onto this page to help users provide their email addresses. You may be able to find more information about this and similar content at piano.io