(20 Aug 2021) Teleport, airasia digital's logistics venture, has signed an agreement to acquire local Malaysian online food delivery platform Delivereat valued at USD 9.8 million paid in both cash and Teleport shares.
Established by a husband and wife team in 2012, Delivereat is a homegrown startup from Penang. It has since grown to deliver more than one million orders to date, and offers food and express delivery services on an on-demand basis from more than 4,000 merchants (consisting of restaurants, wet markets, pharmacies and groceries), carried out by its fleet of up to 4,000 registered delivery partners.
Delivereat covers Penang and the Klang Valley, offering one of the largest selections of hawkers in Penang. It was also one of the first to allow customers to combine multiple orders within the same delivery.
As part of the acquisition, Delivereat's founders, Leong Shir Mein and Tan Suan Sear, will join the management team at Teleport and airasia digital.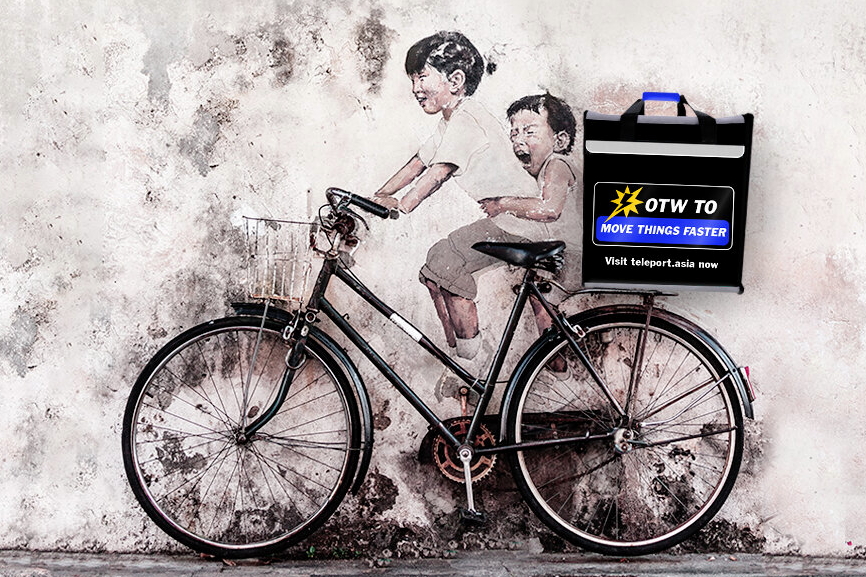 Thomas G. Tsao, Chairman and Co-Founder of Gobi Partners, said, "I met Shir Mein and Suan Sear at their favourite noodle shop back in 2016. They convinced me that a startup from Penang – a local food haven – could take on the international giants and win. Delivereat will now bring their value proposition to an even larger market through this combination with Teleport. Gobi is extremely proud to have been a part of Delivereat's journey, and we are excited to be long term strategic partners with Teleport and airasia digital as they reinvent regional logistics and the Super App."
Subject to final approvals, Teleport expects the transaction to close within Q3 2021.
Tony Fernandes, Chief Executive Officer of AirAsia Group, said, "We are truly excited about this partnership as it supports our strategy to continue to serve the underserved and become the best value delivery company in ASEAN, on the ground and in the air. At the same time, it strengthens airasia digital's plan to cover the end-to-end logistics chain, from first mile to last mile deliveries, providing a complete digital ecosystem.
"This acquisition comes at an opportune time, as we launched airasia food in Penang in April this year, where Delivereat was conceived. With Delivereat joining forces with Teleport, we will be able to drive further growth of fast and affordable delivery transportation options within our key markets as e-commerce continues to surge.
"This deal with Delivereat reinforces strong industry endorsement of the future direction for AirAsia's Teleport. As a long-time investor of Delivereat, Gobi Partners will also join Teleport's cap table and we are proud to welcome them onboard. With a valuation of USD 300 million and the support from a growing list of strategic partners and investors, Teleport is well on its way to become the leading logistics player in the region."
See latest Travel Industry News, Video Interviews, Podcasts and other news regarding: airasia, Teleport, Penang, Malaysia, airasia food.