(19 Aug 2021) Thailand is currently going through its worst wave of COVID19 to date. Fuelled mainly by the highly transmissible Delta variant, the country reports on average just over 20,000 new cases per day, with the number of deaths also on the rise.
In addition to the ongoing vaccination programme, there are many COVID19-related restrictions and curfews in place in many of Thailand's provinces, and yet, as the country relies so heavily on international tourism to generate revenue, it is also trying to attract fully vaccinated tourists with reduced or more relaxed quarantine restrictions in select parts of the country.
The Phuket Sandbox initiative, for example, commenced on 1 July and up to 17 August had been used by 21,955 people to enter the country. The Samui Plus initiative, which is not as relaxed as the Sandbox, started on 15 July and has attracted just 358 people thus far. Very few details are available of exactly who is flying into Phuket and Samui, and perhaps more importantly why. There will be a mix of Thais and expats returning home, business people, expats who live in the region and are using the Sandbox as a stepping stone, fam trips, genuine tourists and others.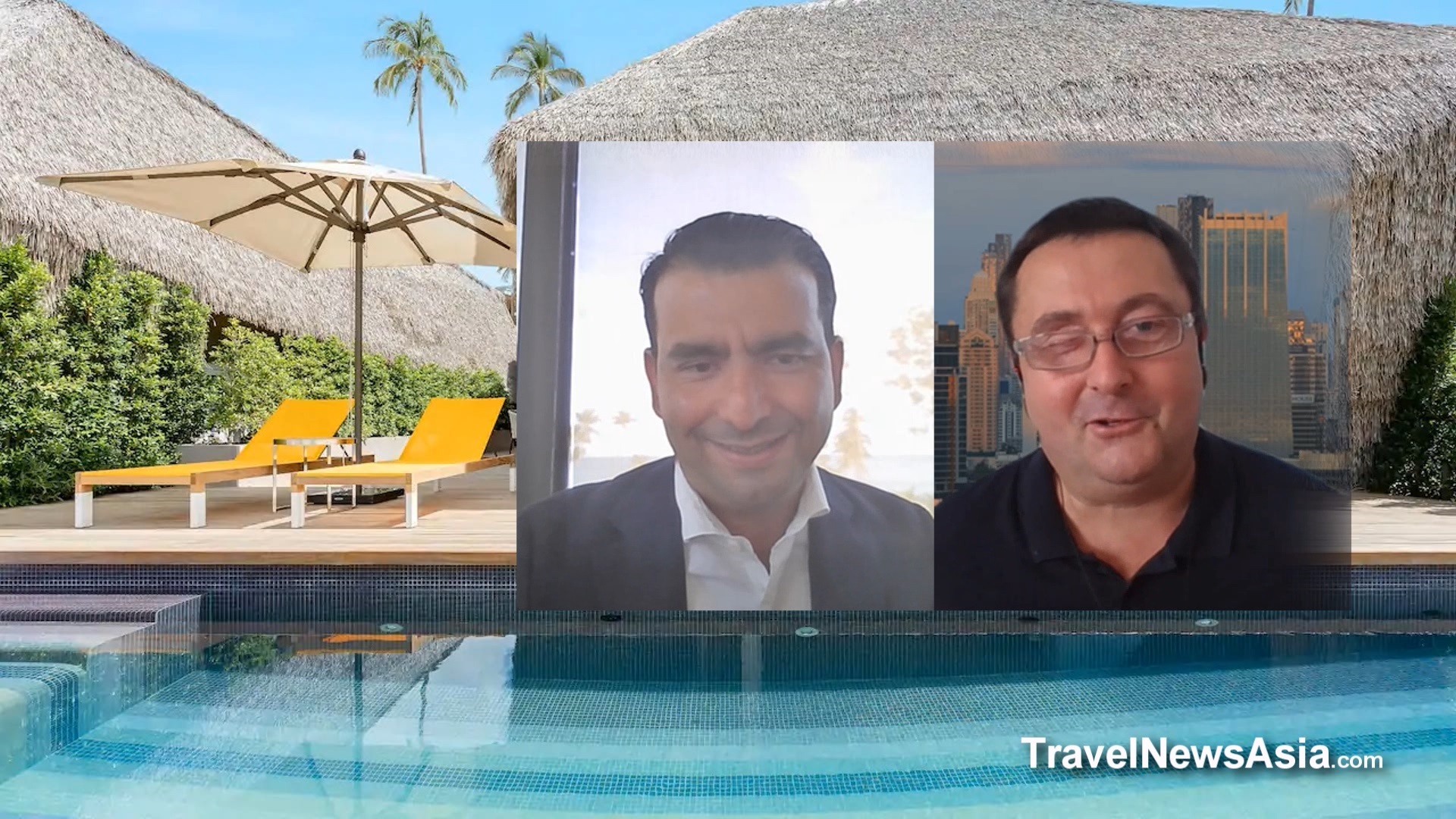 So what does all this mean for a brand new hotel on one of Thailand's most popular islands for tourists?
Hyatt recently opened its third hotel in Thailand after the Hyatt Regency Hua Hin, and the Hyatt Regency Bangkok.
The SHA+ certified hotel is located in the north west of the island near Chaweng Beach, not far from Choeng Mon and Bophut, and just minutes from the airport and what would normally be Samui's main and lively entertainment area in central Chaweng.
The pet-friendly Hyatt Regency Koh Samui features 140 rooms – of which 24 are suites and villas, 4 freeform pools, a variety of F&B outlets, a fitness centre, spa, eight specially created photogenic spots dotted around the property, and an assortment of event space to choose from.
The hotel will also soon open The Regency Club for those guests who enjoy additional benefits, pampering and exclusivity.
To find out more about this new hotel, Steven Howard of TravelNewsAsia.com interviewed Adrian Pulido, the Hyatt Regency Koh Samui's General Manager, via Microsoft Teams on Wednesday, 18 August 2021.
In this interview you will learn more about the hotel, what new F&B outlet is about to open, what challenges the hotel has faced in recruiting and motivating staff during these difficult times, how the hotel compares to the considerable amount of competition on the island, how Adrian would like to see Samui Plus develop, how the hotel is planning its strategy for 2022, when The Regency Club will open and what guests can expect, and how important the domestic Samui market as well as the larger Thai market are to the hotel. All that and much, much more in the HD video and podcast below.
How's Business in Koh Samui, Thailand? Interview with Adrian Pulido, GM of the Hyatt Regency Koh Samui
PODCAST
Editor's note: As the above video interview was conducted over the internet, I would like to apologise that the audio and visual quality are not up to the same HD/UHD quality that it normally would be. Hopefully it won't be too long until we are once again conducting exclusive video interviews in person, but for now we have to make do with what we have. Thank you.
See latest Travel Industry News, Video Interviews, Podcasts and other news regarding: Hyatt Regency, Samui.