(17 Aug 2021) The digital arm of the rapidly growing AirAsia Group, airasia digital, has launched a food service in Thailand.
Currently only available in four parts of Bangkok – Din Daeng, Chatuchak, Lat Phrao, and Huai Khwang, with Phya Thai, Ratchathewi, Pathumwan and Watthana to be added soon, the company plans to expand the delivery service to even more areas of Bangkok as well as Chiang Mai and Phuket in the coming weeks.
Users can select from a variety of stores, ranging from well-known brands to local providers, from 06:30 to 19:00 daily.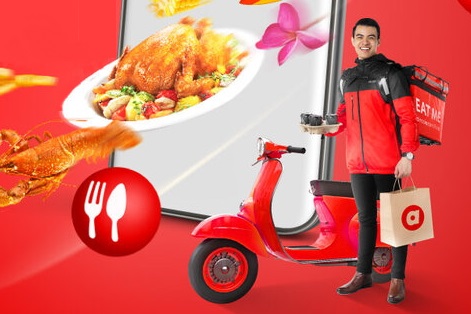 Country Head of airasia super app, Varut Vutipongsatorn said, "For Bangkok users, our technology allows easy food ordering and seamless online payments, including credit and debit cards, bank transfers, BigPay, PromptPay and e-wallets. We are confident that airasia food is ready to offer the best contactless delivery experience to help encourage social distancing and retain normalcy throughout the pandemic and beyond … For merchants, as part of the launch, we are offering a 5% commission fee to support them during these difficult times, from now through the end of October."
To celebrate the official launch in Thailand, airasia food is offering a number of privileges for early bird users, including daily free meals, free delivery and more:
– The 30,000 free meals for 30 days campaign is in partnership with leading brands including McDonald's, Flash Coffee and Cafe Amazon. Each day, a special menu from one such brand will be available for the first 1,000 orders. Customers need to apply the code – FREEMEALS to receive the special offer which is limited to one redemption per user throughout the campaign from 18 August to 16 September 2021.
– Free delivery on all orders within a radius of 6 kilometers up to 30 September 2021.
– THB 80 discount for new users on orders of THB 100 or more by applying the code HELLO80 up to 30 September 2021.
– 2,000 BIG Points for the first 20,000 BIG members who sign up during the promotion period up to 16 September 2021.
Amanda Woo, airasia super app CEO, said, "The COVID19 pandemic has permanently reshaped our everyday lives. Food delivery and take-outs have undeniably become an integral part of our consumption behavior. We are thrilled to introduce to Bangkokians a new service that caters to their new-normal lifestyle, all the while continuing to support the Thai local merchants and communities. The key goal of our airasia super app is to be the best value one-stop travel and lifestyle application for everyone and every need.
"airasia super app aims to rise as the e-commerce marketplace of choice for everyone in ASEAN, be it for travel, food delivery or logistics, to name but a few. airasia food marks the beginning of our digital revolution in Thailand, and we are currently preparing for courier, grocery, ride-hailing and beauty services, which will be launched in coming weeks."
See latest Travel Industry News, Video Interviews, Podcasts and other news regarding: AirAsia, Logistics, Delivery, Thailand.