(17 Aug 2021) The International Convention Centre in Sydney (ICC Sydney) has appointed Luke Fleming as Director of Human Resources.
Luke has been with ICC Sydney since pre-opening in 2016. He previously worked as Senior Manager – Human Resources Shared Services.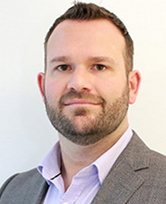 "I am delighted to take up the baton to lead our award-winning Human Resources department at ICC Sydney, drawing on my experience within the organisation but also from the events sector more broadly," Luke said. "It has been an incredibly challenging year but ICC Sydney's industry leading management and prioritisation of its team members is exceptional. I am looking forward to continuing to work with our world class team in a leadership capacity, to drive the highest standards of business excellence as the venue moves through to the next stage of its recovery in 2021."
Prior to joining ICC Sydney, Luke was with The Star Entertainment Group working in Finance and Human Resources, Digital Instinct for over 6 years and set up his own consulting company in 2005.
Luke is a diversity and inclusion trainer, certified DISC practitioner, trained mental health and first aid responder and a key member of ICC Sydney's internal COVID Taskforce.
ICC Sydney CEO, Geoff Donaghy, said, "Luke has demonstrated that he is highly skilled at leading top performing, multi-disciplinary teams. His strengths in strategic business planning, talent acquisition, employment relations and industrial compliance have earned him a sound reputation as an effective people leader. We look forward to seeing Luke continue to develop and maintain key relationships with stakeholders, to drive exemplary service delivery in the business events sector while ensuring team member safety, health and wellbeing remains in focus."
See latest Travel Industry News, Video Interviews, Podcasts and other news regarding: MICE, ICC Sydney, HR, People, Human Resources.