(16 Aug 2021) Bangkok Airways has reported Q2 2021 revenue of 1,442.9 million Baht, an increase of 39% percent compared to the same period last year.
For the first six months of 2021, the company's total revenue amounted to 2,800.2 million Baht, a decrease of 61.8% when compared to H1 2020.
Mr. Puttipong Prasarttong-Osoth, President of Bangkok Airways, said, "The Q2 2021 increase in revenue was due in part to better flight management and increased frequency on domestic routes such as Bangkok – Samui, Bangkok – Chiang Mai, Bangkok – Sukhothai, Bangkok – Lampang, Bangkok – Phuket, Bangkok – Trat and Hat Yai – Phuket. The number of flights increased by 102.4% while the number of passengers carried increased by 229.8% from the same period of last year.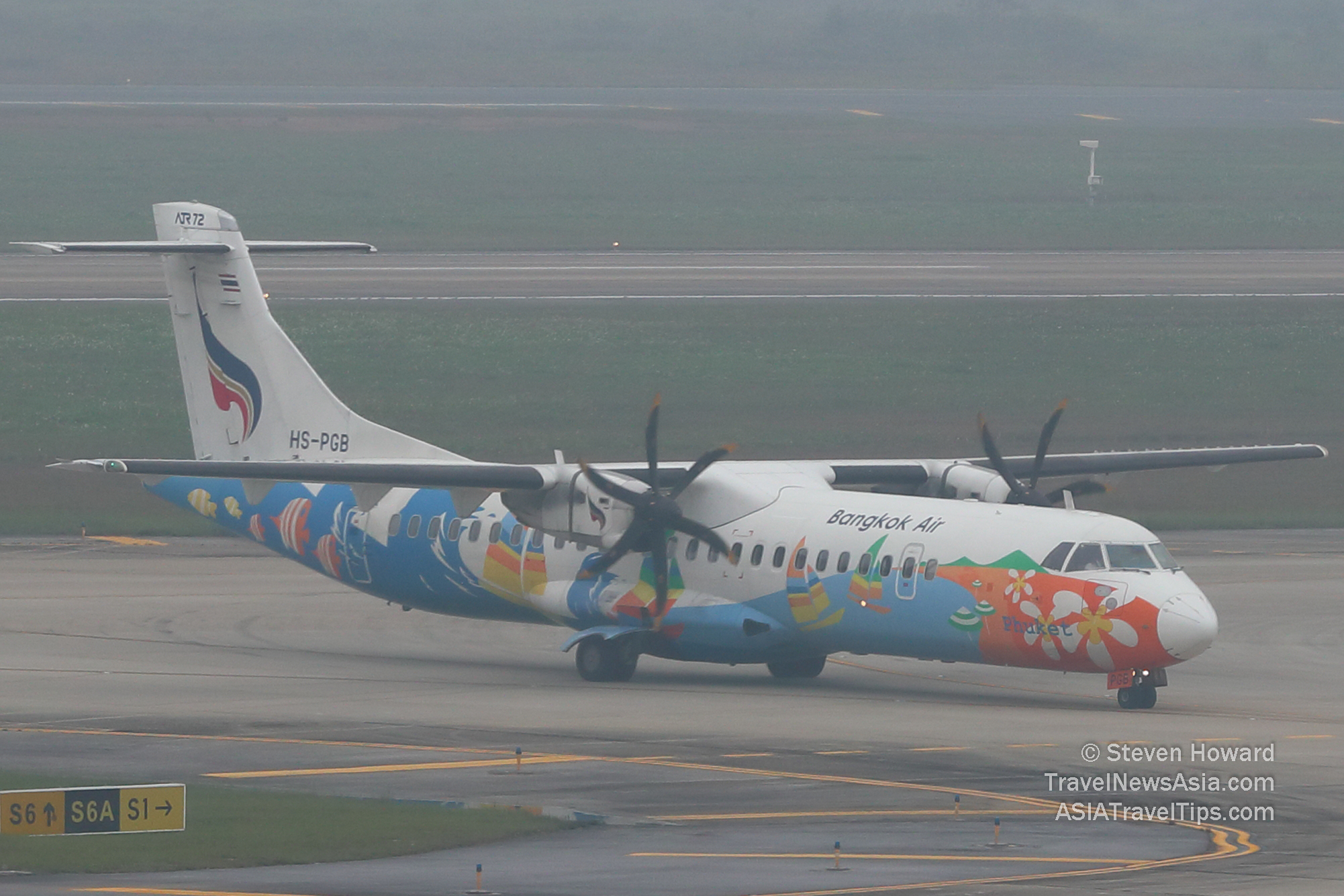 "The gain is also because total expenses of the second quarter of 2021 dropped by 47.7 percent (1,936.6 million Baht) from the same period last year. Also in the same period of 2020, almost every country around the world had been severely impacted by the COVID19 outbreak and government restrictions which resulted in the increased number of flights and passengers carried.
"The downward trend of total revenue in H1 2021 was the result of airline business decreasing by 88.8%, airport business operations decreasing by 85.3% and airport-related businesses decreasing by 39.5%. The company reported a net loss of 1,454.4 million Baht of which the loss attributable to the equity holders of the company was 1,431.6 million Baht. Loss per share for the period was 0.69 Baht."
For airport-related businesses and investments, in May 2021, the Board of Directors approved the decision to terminate the long-term lease agreement, which had remaining leasehold rights of 15.5 years approximately, (and related agreements) between the company and the Samui Airport Property Fund.
As a result of this termination, the company will be able to operate Samui airport without being subject to any further obligations to the property fund. This will also allow the company to use the airport to generate new revenue streams.
The Airports of Thailand (AOT) approved relief measures due to COVID-19 pandemic for all business operators including Bangkok Air Catering (BAC), Worldwide Flight Services Bangkok Air Ground Handling Company Limited (BFS Ground) and WFS-PG Cargo Company Limited (BFS Cargo). The relief measures offered a 50% discount of rental fees to be waived for a minimum guarantee obligation.
See latest Travel Industry News, Video Interviews, Podcasts and other news regarding: Bangkok Airways.