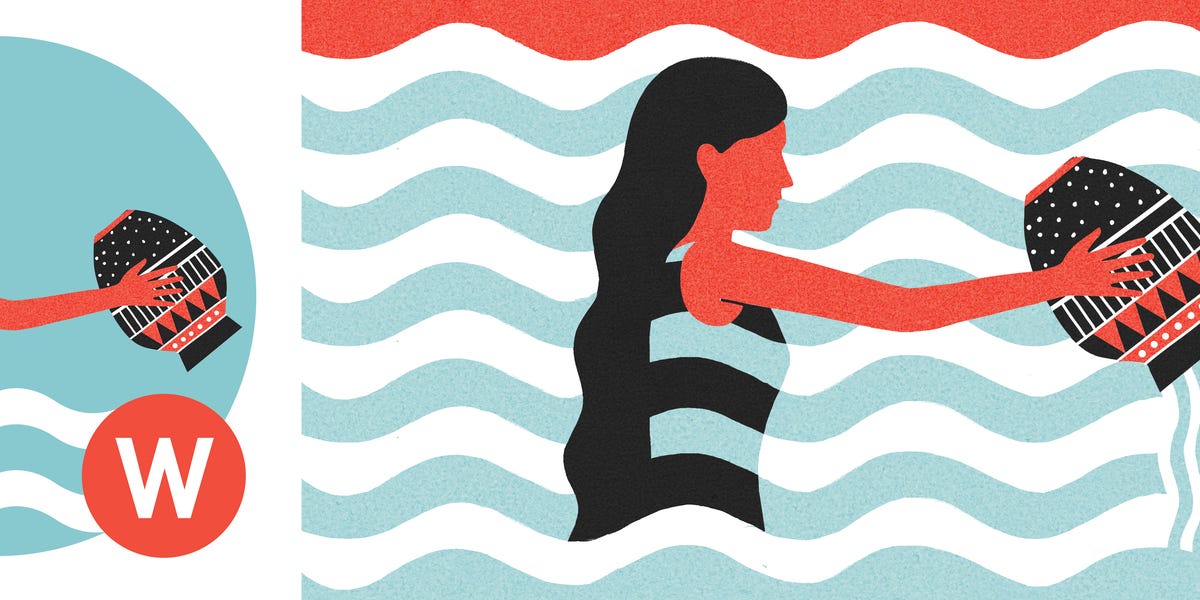 None
Craving a deeper connection with someone special? You might need to take the lead, Water Bearer! The stars have your back starting on Tuesday, July 27, when communicator Mercury wings into loyal Leo and your seventh house of committed relationships. Have you been ignoring your desire for more solidity and assurance? Between now and August 11, you'll find perfect openings to bring this up strategically—and gently—so it doesn't conflate into a huge issue for you. The cosmic messenger helps you find the appropriate language, tone and gestures to express your concerns clearly AND lovingly. Any promising partnership that starts (or deepens) now is auspicious. People may dangle tempting offers, but it's up to you to do your due diligence and get things in writing if this is a business-related venture.
Your whirlwind lifestyle will downshift dramatically this Wednesday as Jupiter retrogrades out of Pisces and backs into Aquarius and your first house of identity and initiative until October 18. This is your second time hosting the "supersizer planet" since its first pass from December 19, 2020, to May 13, 2021. That likely revved up your life to an almost dizzying pace. In some ways it's been exhilarating, but when the red-spotted planet slipped into go-with-the-flow Pisces on May 13, you got a blessed respite that hopefully gave you a chance to kind-of-sort-of ground yourself. As Jupiter now reverse-commutes through Aquarius until October 18, it might feel like you've hit a speed bump or are making a necessary course correction. Don't resist the slowdowns! In fact, you may just discover that operating at this more manageable speed gives you additional control and helps ensure that you're heading in the best possible direction.
The upside to retrogrades is that they offer an opportunity to reflect on such questions as: Is your new home/relationship/membership more than you can handle right now? No one's saying you should abandon your ambitions, but you might want to scale them back just a bit—to preserve your sanity. No one can sprint to the finish line without considering all the details that are required to pull off a major mission. Since Jupiter rules higher education, this is a terrific time to acquire new skills or work with a coach who'll hold you accountable. Successful businesspeople surround themselves with wise advisers, if only to confirm your hunches. And get ready! You'll be off to races again when Jupiter corrects course and does one more power sprint through Aquarius from October 18 to December 28!
Life could shift gears in a big way this Thursday as impassioned Mars rolls into Virgo and your "all or nothing" eighth house until September 14. Mars in your magnetic eighth house does wonders for your libido—and makes you crave a deeper and more soulful bond. And it doesn't hurt that amorous Venus is simmering alongside until August 16. As nice as that sounds, there's a catch. Connecting on that intense emotional level requires sharing from your heart and letting yourself be a little vulnerable, which is not your cool and understated sign's M.O. If you're in a relationship, Mars will stoke the embers—but to feel the heat, you may have to get real about some buried resentment or jealousy. As uncomfortable as that can be, raw honesty brings back the love. Well, so can a lingerie-drawer refresh or busting out the Kama Sutra. All roads lead to Rome!
This content is created and maintained by a third party, and imported onto this page to help users provide their email addresses. You may be able to find more information about this and similar content at piano.io