(21 July 2021) Embraer delivered 34 jets in the second quarter of 2021, of which 14 were commercial aircraft and 20 were executive jets – 12 light and 8 large.
As of 30 June, Embraer's firm order backlog totaled USD 15.9 billion, a 12% increase compared to the backlog at the end of the first quarter.
The current backlog includes the 30 E195-E2 aircraft firm order from Canada's Porter Airlines.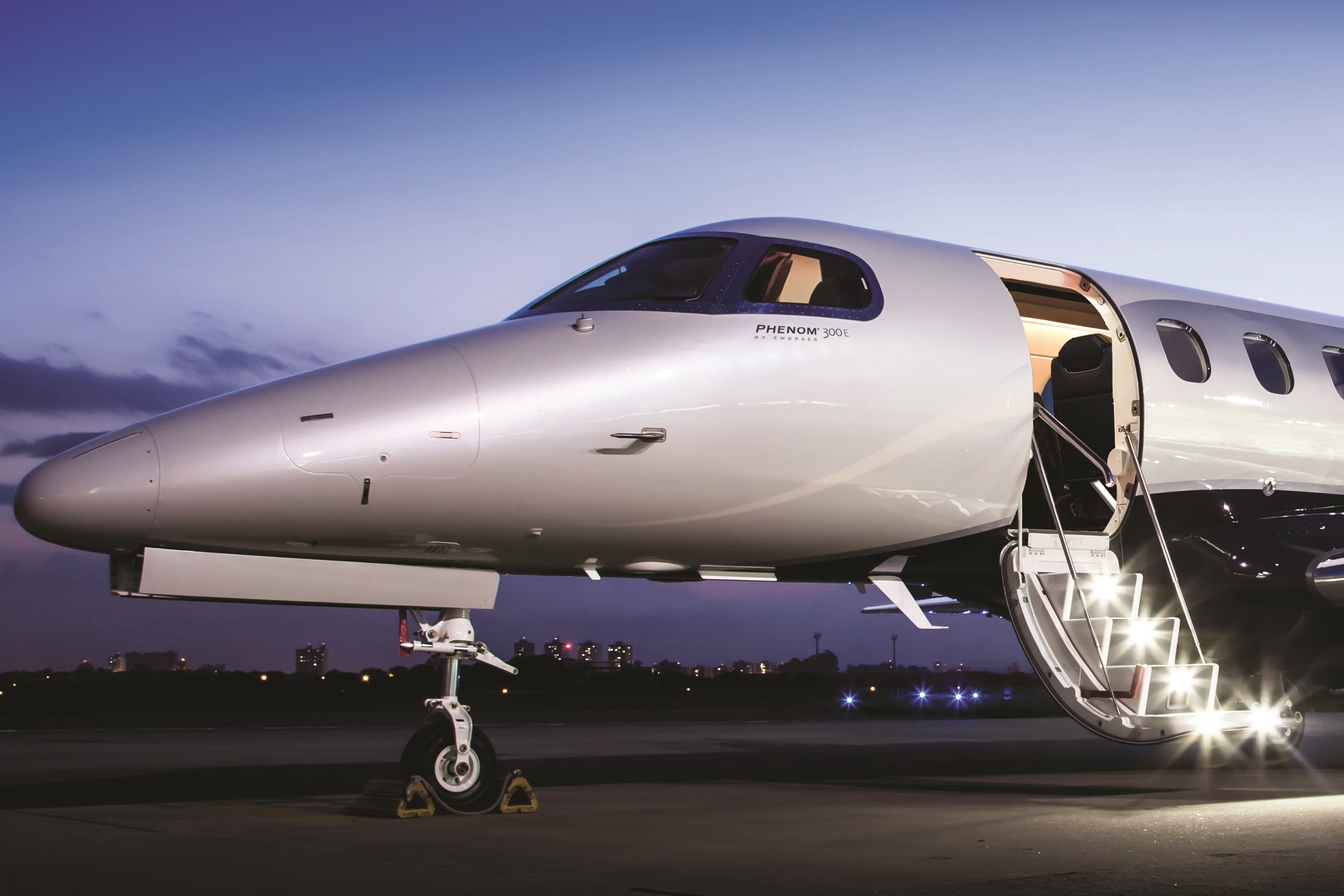 During Q2 2021, Helvetic Airways, from Switzerland, received the first of four new E195-E2 aircraft. Helvetic ordered 12 E-Jets E2s to support its fleet renewal initiative: eight E190-E2s (already in service) and four E195-E2s (converted from the original E190-E2 order). The airline also holds purchase rights for an additional 12 aircraft.
In the executive aviation segment, during Q2 2021, Embraer delivered the 600th Phenom 300 series business jet to Superior Capital Holdings, LLC based in Fayetteville, Arkansas.
Embraer also delivered the first limited-edition Phenom 300E aircraft, part of its collaboration with Porsche, to an undisclosed customer in Fort Lauderdale, Florida.
The Brazilian aircraft manufacturer completed the first conversion of a Legacy 450 to a Praetor 500 jet in Brazil, which was delivered to an undisclosed customer. The conversion was performed at Embraer's Service Center in Sorocaba, Brazil. With that delivery, Embraer has converted a total of 20 Legacy 450s into Praetor 500s in Europe, North America, and now Brazil. The full conversion process can be performed at Embraer Owned Service Centers.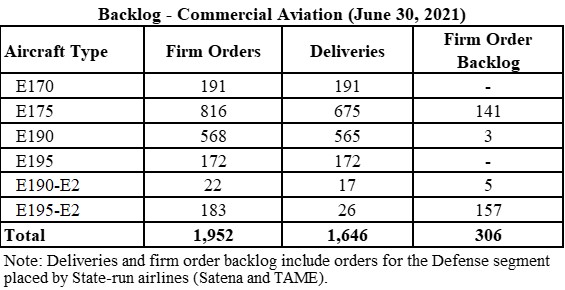 See latest Travel Industry News, Video Interviews, Podcasts and other news regarding: Embraer.