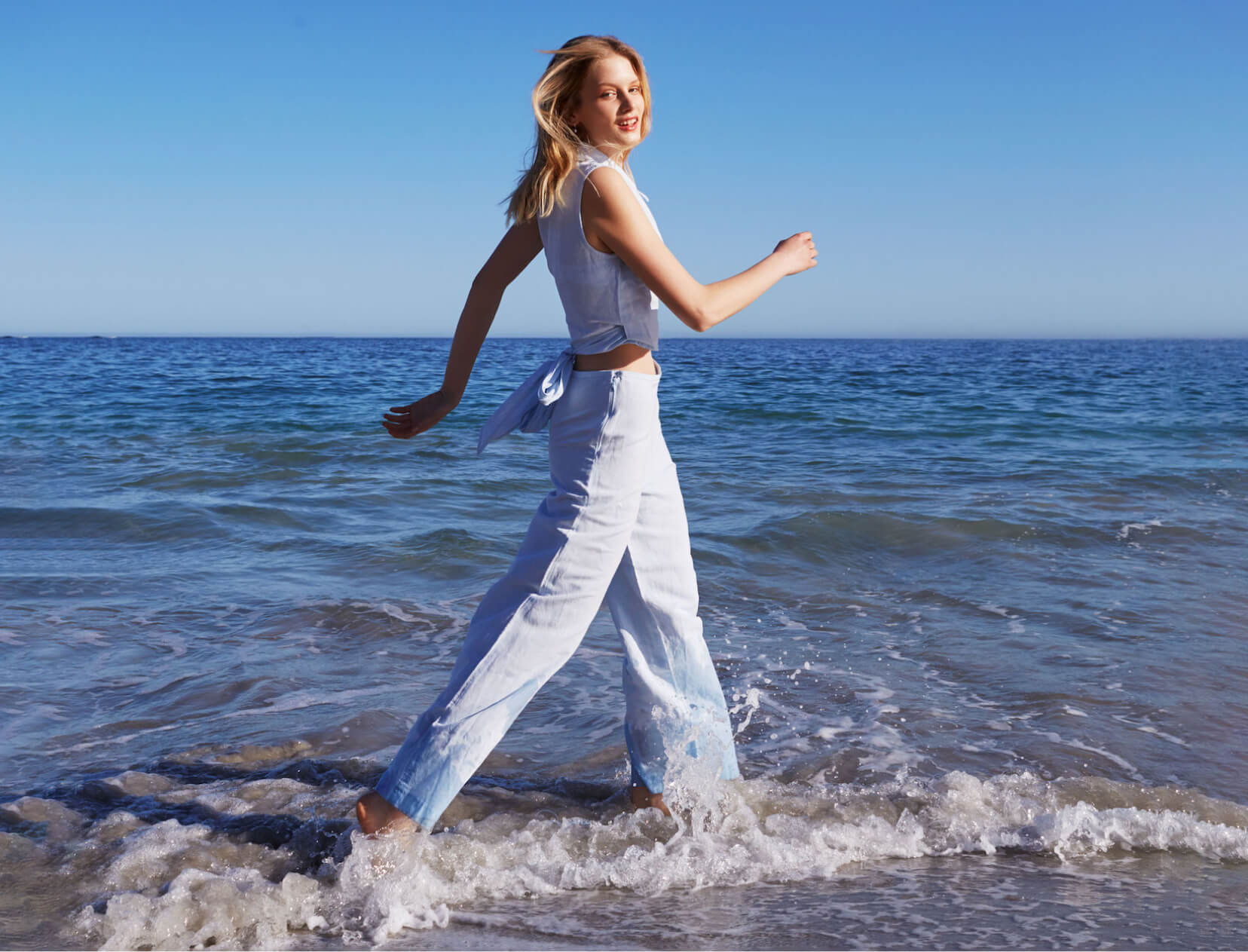 THE RETROPHILE
Your Vibe: Free-spirited water sign who wishes Woodstock were an annual event.
The Palette: Anything flared, fun, or flowy.
Style Mantra: Live in the moment; borrow from the past.
You're in tune with your dosha, you have your crystal guy on speed dial, and you grow all your leafy greens in hydroponic pods (the rest of your produce comes from a weekly CSA delivery). Joni Mitchell is your jam, and your most-pinned style icons—Ali MacGraw, Jane Birkin, Stevie Nicks—all hail from the same era, meaning you gravitate toward billowy sets, sleek maillots, and diaphanous kaftans perfect for pool, beach, getting out of town—wherever your intuition takes you. With a mix of modern and vintage pieces, you set the bar for style wherever you go.