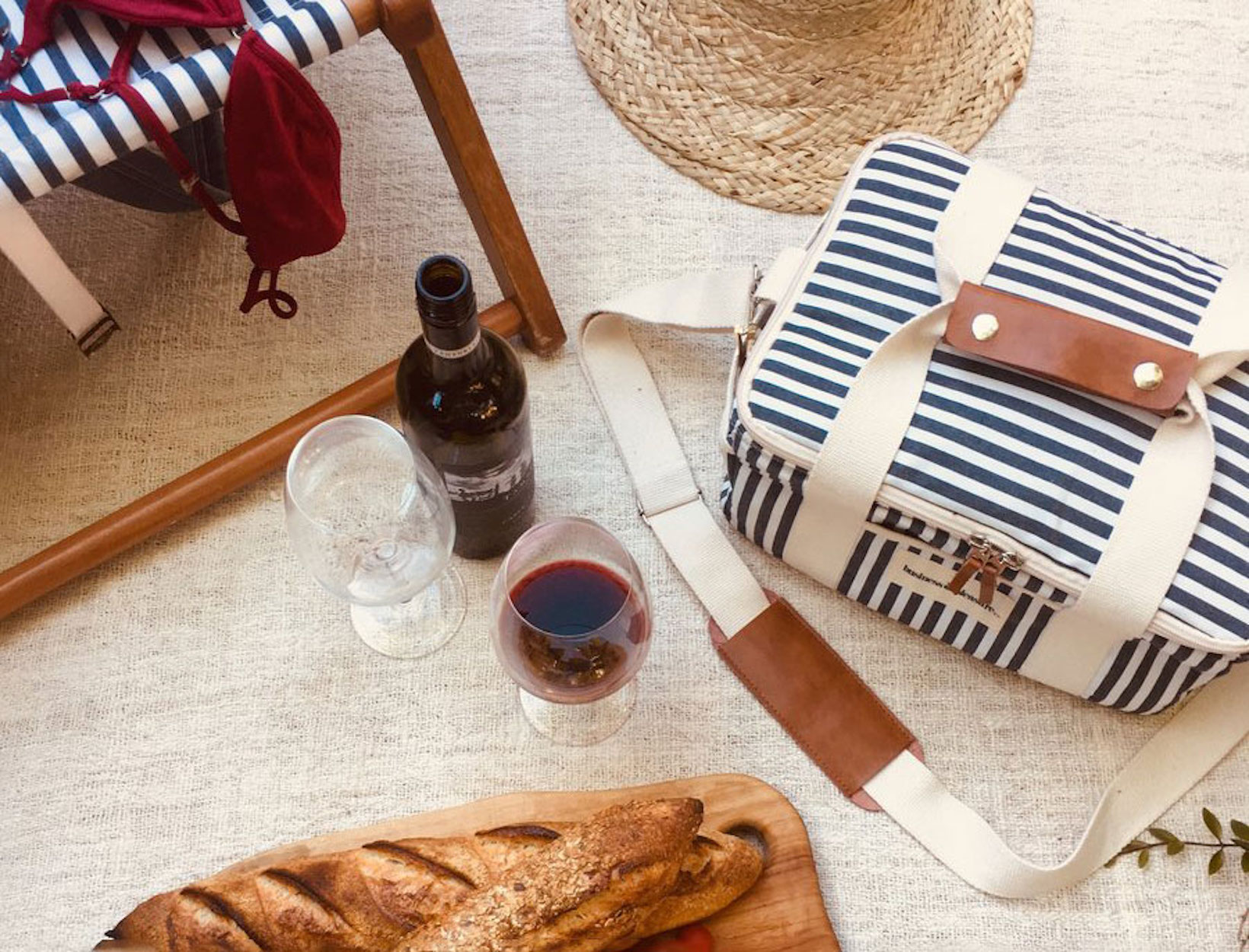 Whether you're watching the sun set over the ocean, waking up to a languorous morning with the paper and some coffee, or intent on freshening up your whole space for the season, these are our editors' favorites, picked from the just-launched items in the goop home shop.
Most Obsessed Over
Did we imagine we'd be fixating on paper flowers for summer 2021? We did not. But we saw these—they're dotted around the gorgeous Celerie Kemble interiors at the just-renovated Mayflower Inn in Connecticut—and fell deeply and instantly in love. Imaginative, original, and just plain stunning, they're hand-dyed, painted, cut, and potted in New York by Livia Cetti and a team of artisans. No two pieces are ever completely alike (just as no two actual flowers are). They come "planted" in exquisite terra-cotta pots, and they look fantastic (and draw the eye upward) practically anywhere you put them: entryway, dining table, mantel, bedroom, bath, or office. You can also buy them as stems, and either version lasts (no watering, no wilting) pretty much forever.
Chic Blow-Up Pools Are at Last a Thing
A brilliant fashion-industry veteran thought this up—a cool-looking inflatable pool—then made it BPA- and phthalate-free, put a drain at the bottom, and made inflating and deflating easy. It fits two adults, and the ice-blue tile design is stunning.
We Love Stripes for Beach Days
Grow Your Own
You can grow up to thirty different vegetables, fruits, flowers, and herbs all at once with this hydroponic grower. It works with preplanted cubes (you get thirty of them with the kit and can order more as needed), so all you need to do is add water. Your first harvest should be in a few weeks, and you often get multiple yields from a single plant—it's pretty amazing.
It's about a Sleek Lamp—or Candlelight
This cylinder of blonde oak (or walnut) with a satin-finish brass base celebrates the shape and warmth of the Tala bulb it comes with. There's a cool in-line dimmer, so it's both practical and a little sexy.
From New York designer David Weeks and Tala, this lamp is made with a stunning high-gloss glaze smoothed across the top third of the base that contrasts with the matte porcelain finish of the oval bulb.
We're enchanted by these candles from Maison Louis Marie: The scents are super sophisticated, and the glass containers are as minimalist as it gets, so they work with any décor.
Kandilli is a small village set on the Asian bank of the Bosporus in Istanbul, where the Maison Louis Marie founder's mother, Twinkie, first smelled tuberose at the age of sixteen. It blends a tropical tuberose accord with white lilies, amber, and sandalwood.
Clean Up (without the Nasty Chemicals)
These are just the coolest-looking towels we've seen in a long time, somehow modern and old-school at once. They're plush, super soft, highly absorbent, double-looped organic cotton terry, and we're ordering a whole stack of them.
Crafted with double-looped (GOTS-certified) organic cotton terry and patterned with a mod grid in sage and chalk, this ultrasoft, beautifully absorbent towel stands out tastefully wherever it's hung, laid out, or folded.
This fresh-looking plant-based dish soap really works without any of the harmful ingredients present in many conventional cleaning products. It's sudsy, super effective, and even refillable for sustainability, and it's safe for kids, pets, and of course the earth. It also smells like fresh linens.
No matter what direction you go in décorwise, this luxurious plant-based hand soap looks gorgeous on practically any sink. Infused with ylang-ylang, lavender, and lemon, it gently cleanses to leave your hands soft and smooth. And you can refill the sustainable glass bottle again and again.
The best all-purpose cleaner also happens to be free of the harmful ingredients found in many of its conventional counterparts. It's super high-performance and brilliant for the kitchen and bathroom, it smells subtly of freshly washed linens, and the spray bottle is made from recycled plastic.