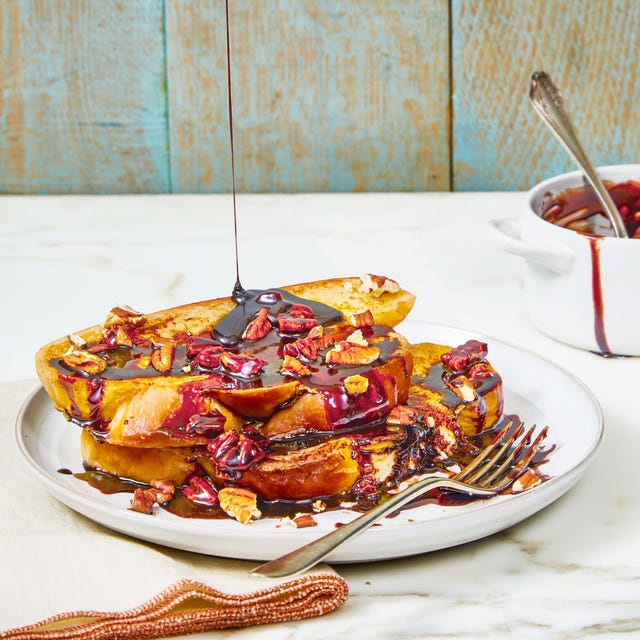 Mike Garten
This chocolatey sauce is sweetened with pure maple syrup for a more complex flavor.
Advertisement – Continue Reading Below
Yields: 12 servings
Total Time: 0 hours 15 mins

1/2 c.
unsweetened cocoa powder
2/3 c.
pecans, toasted and very roughly chopped
In a medium saucepan, bring maple syrup and butter to simmer on medium-high, then simmer until slightly reduced, about 5 minutes.
Remove from heat and whisk in cocoa. Return to heat and simmer until thickened, about 3 minutes. Remove from heat and whisk in bourbon and 1/4 teaspoon salt. Let cool 10 minutes.
Stir in pecans and serve warm over French toast or ice cream.
NUTRITIONAL INFORMATION (per serving): About 170 calories, 10.5 g fat (4 g saturated), 1 g protein, 45 mg sodium, 20 g carbohydrates, 2 g fiber
Did you make this recipe? Comment below!
This content is created and maintained by a third party, and imported onto this page to help users provide their email addresses. You may be able to find more information about this and similar content at piano.io
Advertisement – Continue Reading Below