(14 July 2021) The Four Seasons Hotel Jakarta has appointed Vincent Fredon as Director of Restaurants and Bar.
Vincent has been with Four Seasons for over 16 years and joins the luxury hotel in Jakarta from the Four Seasons Hotel Kyoto.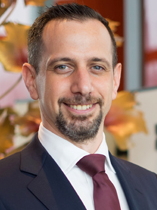 After graduating with an Associate Degree in Hospitality, Vincent's career with the group started as a Room Service Server at the former Four Seasons Resort Provence in Tourrettes in 2005.
Since then, Vincent has worked for the company in Paris, Singapore, England and Japan.
It is the brand's Golden Rule that has kept him committed to the company all these years, aligning perfectly with his own focus on service and personal connections.
"People always appreciate it when you treat them the same way you'd want to be treated," Vincent said. "Here at Four Seasons, we feel this way not just about our guests but also our team. We work together like a family."
Vincent and his wife are looking forward to discovering the local street food, and exploring more of Indonesia.
See latest Travel Industry News, Video Interviews, Podcasts and other news regarding: Four Seasons, Wine, Jakarta, Indonesia.