(05 July 2021) Hyatt has expanded its impressive portfolio of hotels in Thailand with the opening of the Hyatt Regency Koh Samui.
A collaboration between three of Thailand's biggest hotel design names – Office of Bangkok Architecture, August Design and PLandscaping – the 140-room property occupies eight acres of private coastline in the far northeast corner of the popular tourist island.
The resort features 140 guestrooms – including 24 suites and villas, four restaurants and bars, a variety of event space, a spa with five treatment rooms, a lap pool, plunge pool, family pool with a whirlpool, and a kids' pool with a slide.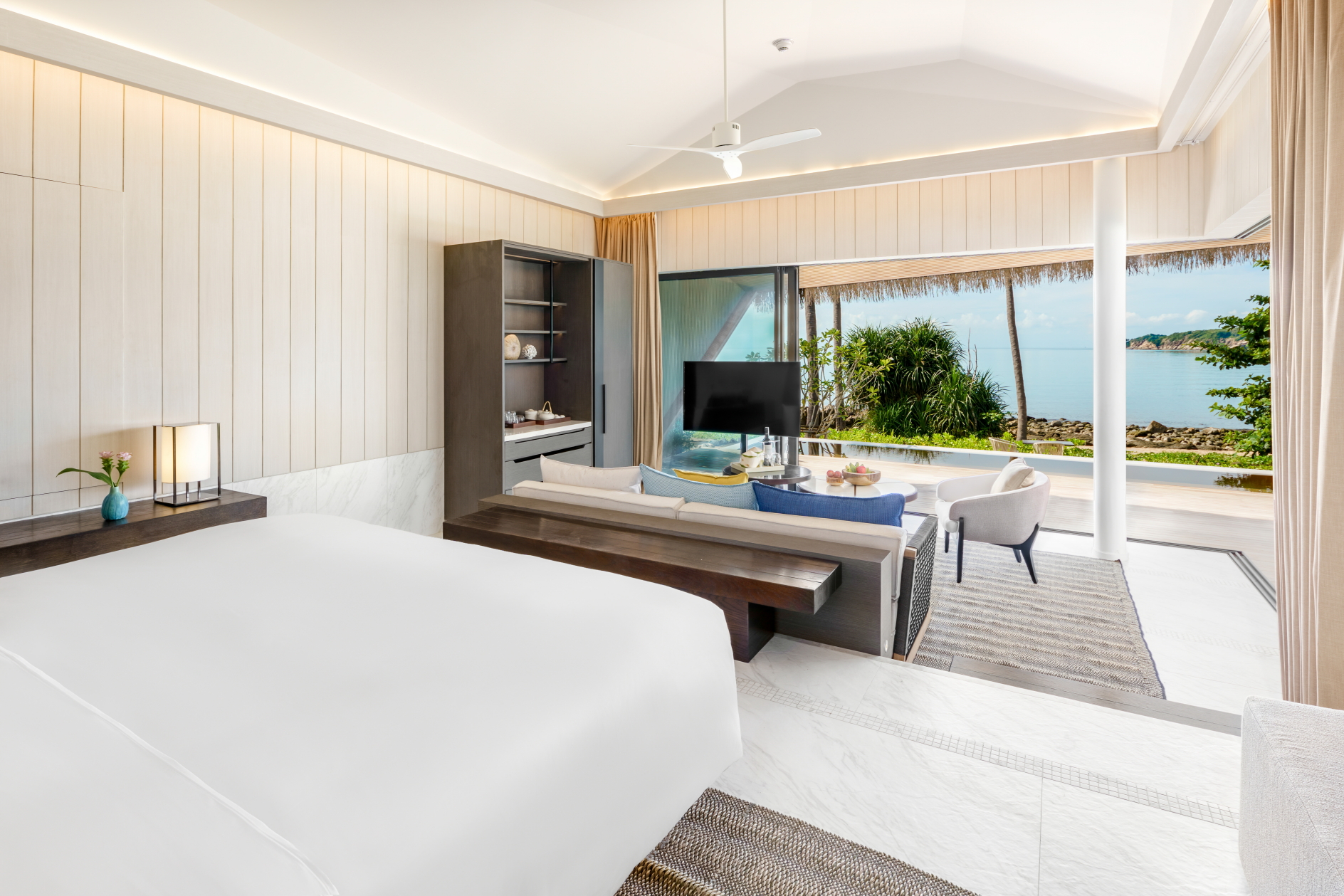 Select rooms include access to Regency Club privileges, while seven beachfront pool villas provide elevated indulgence.
Camp Hyatt enables the parents to have some precious time to themselves as young guests enjoy supervised play and activities from arts and crafts to movie nights.
"The pandemic has been a challenging time for Koh Samui as it has been for the entire tourism industry in Thailand. That's why we are so delighted to debut with such a special resort," said Adrian Pulido, general manager, Hyatt Regency Koh Samui. "This island has a central role in how Thailand fares following the pandemic, and it's an honour to be leading the way as we begin to look positively towards the future."
Samui is expected to join Phuket as a sandbox destination on 15 July, whereby fully vaccinated travellers can visit the island without needing to stay 15 nights in a hotel room under strict quarantine as they would elsewhere in the Kingdom.
See latest Travel Industry News, Video Interviews, Podcasts and other news regarding: Hyatt, Hyatt Regency, Samui.