(29 June 2021) A PCR test centre will open in Canal Village, the retail precinct in the heart of Laguna Phuket, on 1 July.
The centre, located steps away from the existing Bangkok Dusit Medical Services (BDMS) Clinic and operated by medical professionals from Bangkok Hospital Phuket, will be available daily from 09:00 to 14:30.
The Royal Thai Government's Phuket Sandbox initiative is scheduled to commence on 1 July 2021. The plan is to welcome fully-vaccinated visitors from around the world without needing them to quarantine within their hotel room for 15 nights as they must do in other parts of the Kingdom.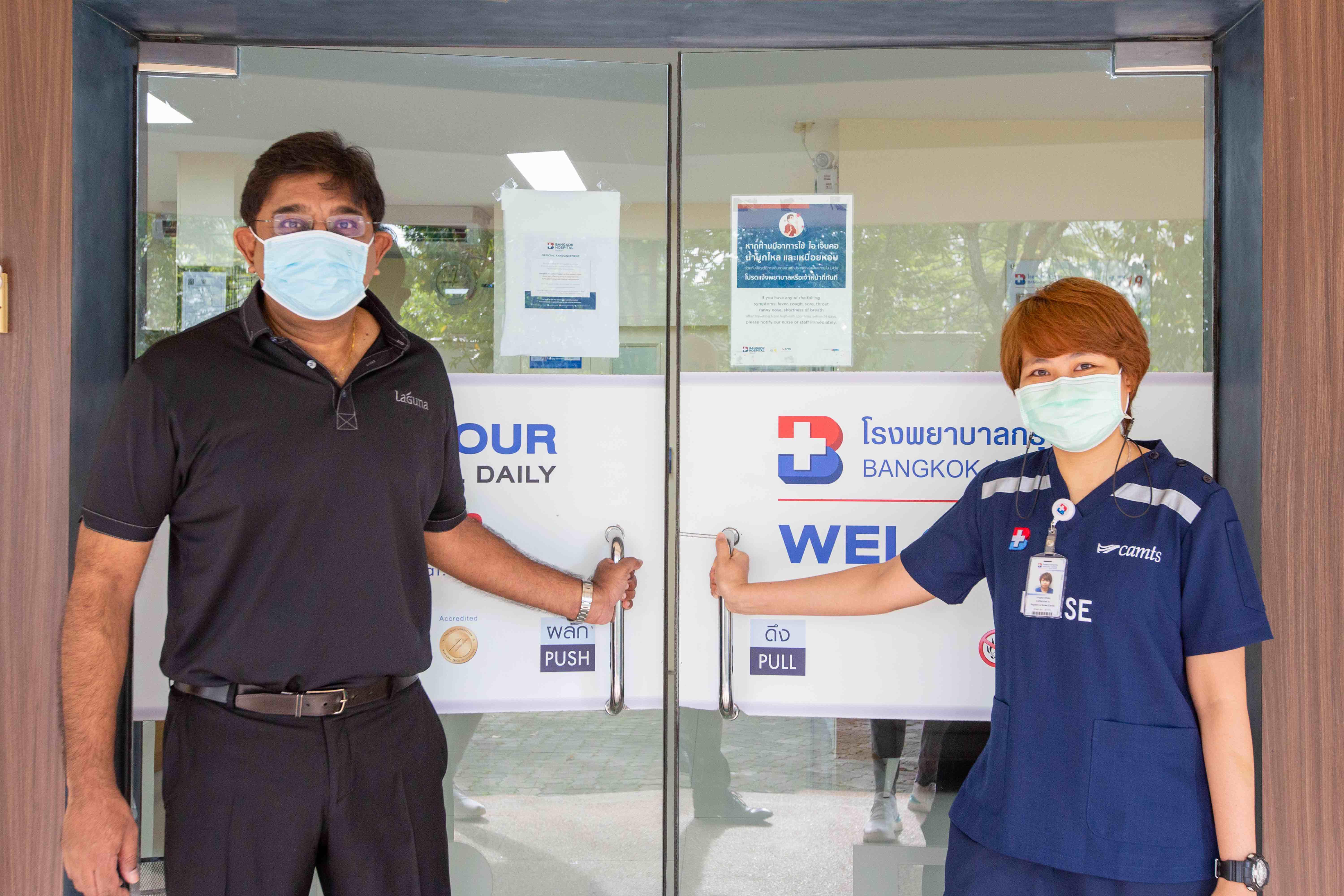 To ensure the safety of tourists and local residents, all arriving travellers are required to have suitable COVID19 insurance and take a PCR test upon arrival at Phuket International Airport, and then on the 6th and 12th days of their stay. The three tests will cost around 8,400 Baht (2,800 each) and need to be paid in advance.
Although not everything in Phuket is open, visitors will be able to leave their hotel if their first test result is clear, but won't be able to leave Phuket until their 15th day and must report to an official at the hotel where they are staying every day. They will also need to have a tracker, such as an app, on them at all times.
It is also important to note that if a traveller lands in Phuket between 18:01 and midnight (00:00) then their official period of stay will not commence until the following day.
Once someone is able to leave Phuket, they should be aware that other provinces in Thailand may also have their own travel restrictions, quarantine and other requirements.
Travellers will also most likely be required to do a pre-departure PCR test when leaving Phuket Airport (HKT) as well as other tests and possibly quarantine when they land at their next destination, or return to their country of departure.
"Laguna Phuket is the perfect destination for the Phuket Sandbox programme," said Ravi Chandran, Managing Director of Laguna Phuket. "Overseas travellers can stay in our self-contained lifestyle resort, soak up the ambience at Bangtao Bay and enjoy outstanding leisure activities. The opening of our new PCR test centre, in cooperation with our partners at Bangkok Hospital Phuket, will provide guests the extra assurance of the best possible care during their stay with us."
All seven resorts at Laguna Phuket – Angsana Laguna Phuket, Angsana Villas Resort Phuket, Banyan Tree Phuket, Cassia Phuket, Dusit Thani Laguna Phuket, Laguna Holiday Club Phuket Resort, and SAii Laguna Phuket – have achieved SHA Plus certification, giving travellers more than 1,400 rooms, suites and villas to choose from.
In addition to the PCR test centre at Laguna Phuket, six other COVID19 testing centres for Phuket Sandbox visitors are expected to open on the island.
See latest Travel Industry News, Video Interviews, Podcasts and other news regarding: Phuket, Laguna Phuket, PCR.