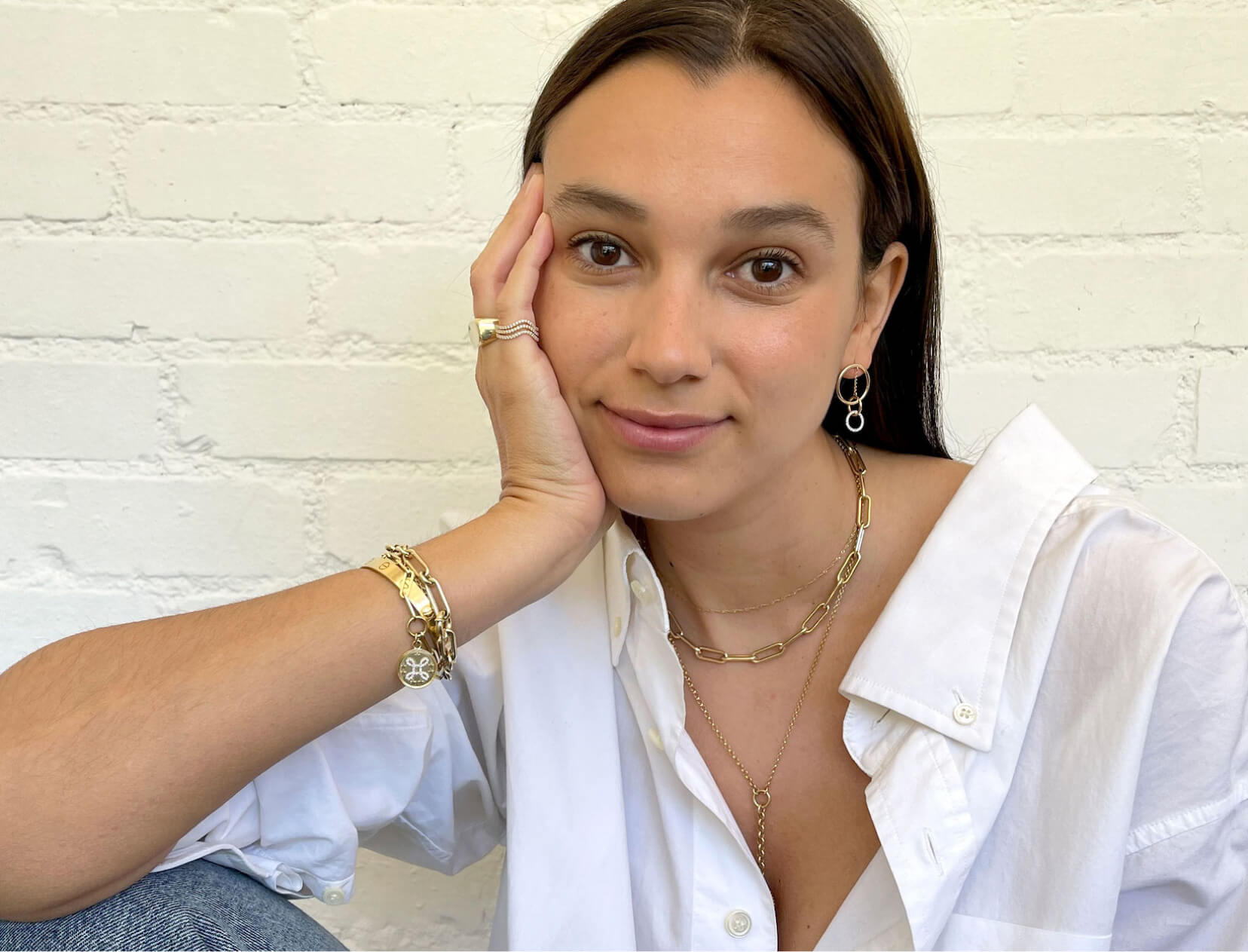 Leading up to the G. Label Jewelry launch earlier this month, weekly fashion meetings would often
morph into chatter about favorite pieces, who was buying what (almost everyone had their eye on the Deven necklace), and how incredibly
mix-and-matchable
everything is. Now that the collection is officially out, we asked the team to share exactly what was
discussed, and as expected, their thoughts, tips, and tidbits are—wait for it—pure gold.
Ali Pew
fashion director
"Since my overall style tends to lean minimal—crisp fabrics and streamlined silhouettes in a
neutral-on-neutral palette—jewelry is my dose of femininity. I particularly appreciate pieces that work for
day and night, at the office or a black-tie event…anything that feels cohesive and cool but also has
something unique about it."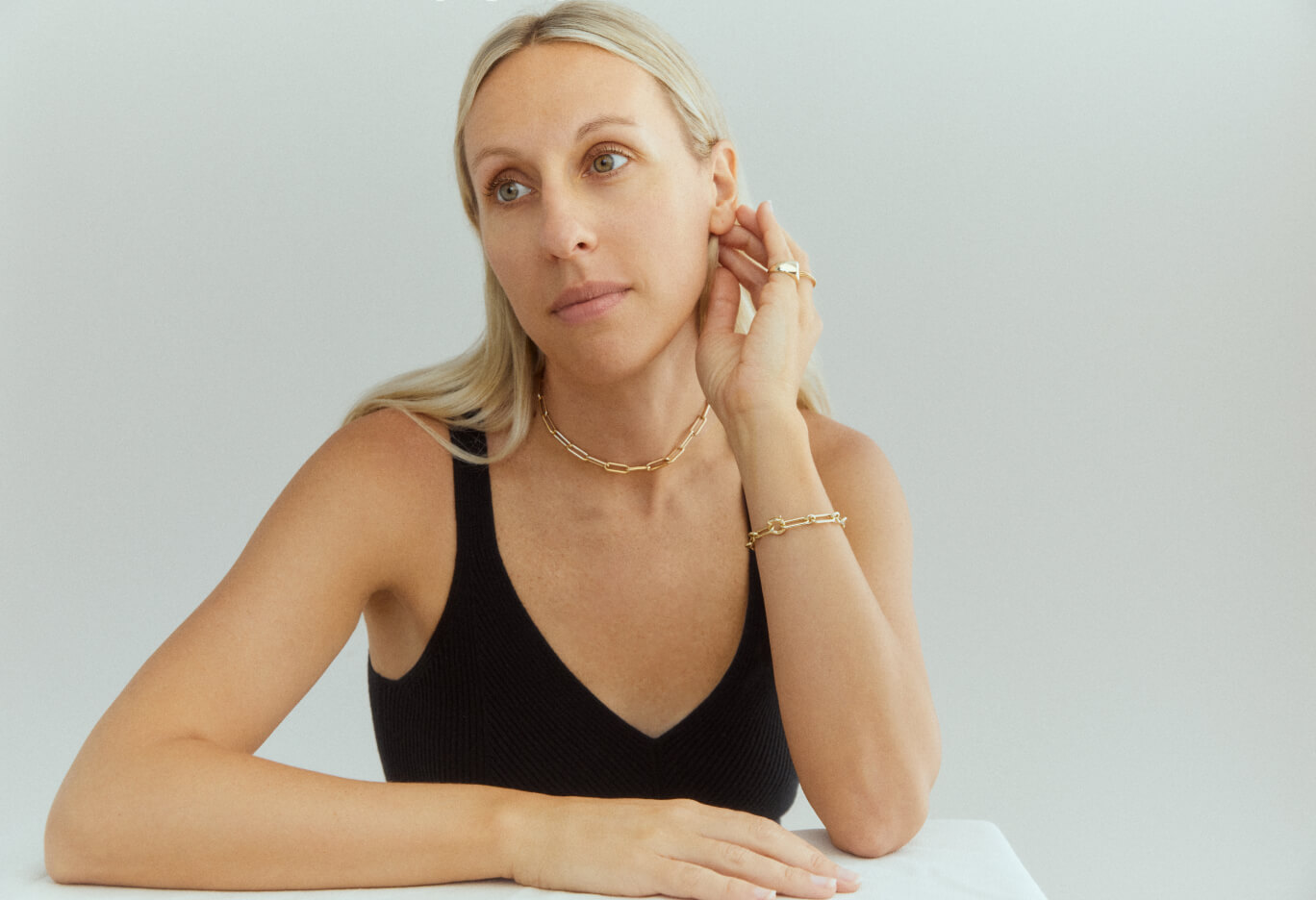 Complete the Look
Slip a ring on each finger—all dainty, all chunky (or, you know, all Cartier).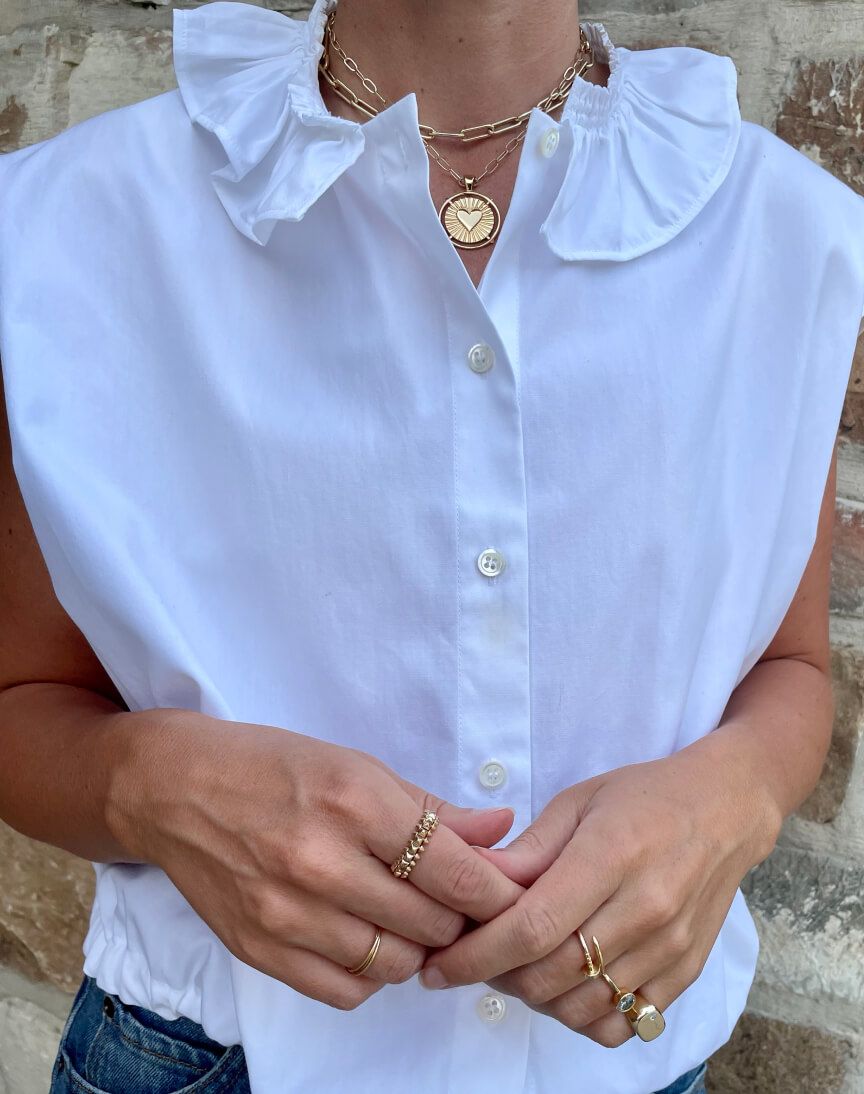 CARTIER RING,
Cartier, $1,170;


G. LABEL SYDNEY FLOATING-DIAMOND PINKIE RING,
goop, $1,300;


CARTIER RING,
goop, $2,120

Roxanne Marie
buying director, fashion and home
"For me, jewelry is about heritage: heirlooms and keepsakes that I've gotten from the women
in my family and that I'll eventually pass down to my daughter. Because a lot of these pieces have some age
on them, I like to style them with modern designs to keep things looking fresh. And then those
pieces will become heirlooms, too."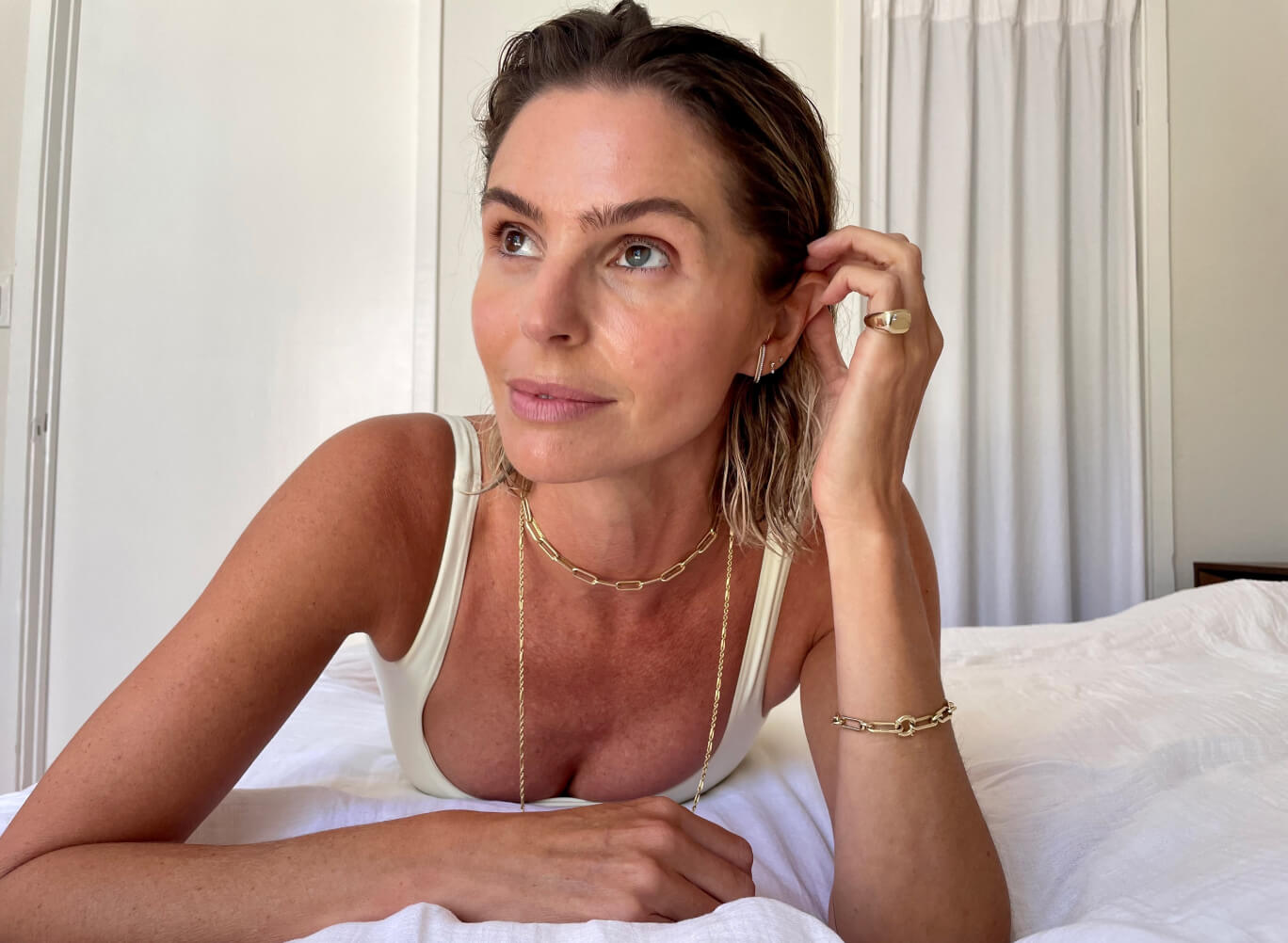 Complete the Look
Pile it on, but stick to the same color family (for example, yellow-gold huggies and a corresponding ear cuff) to keep everything looking curated,
not cluttered.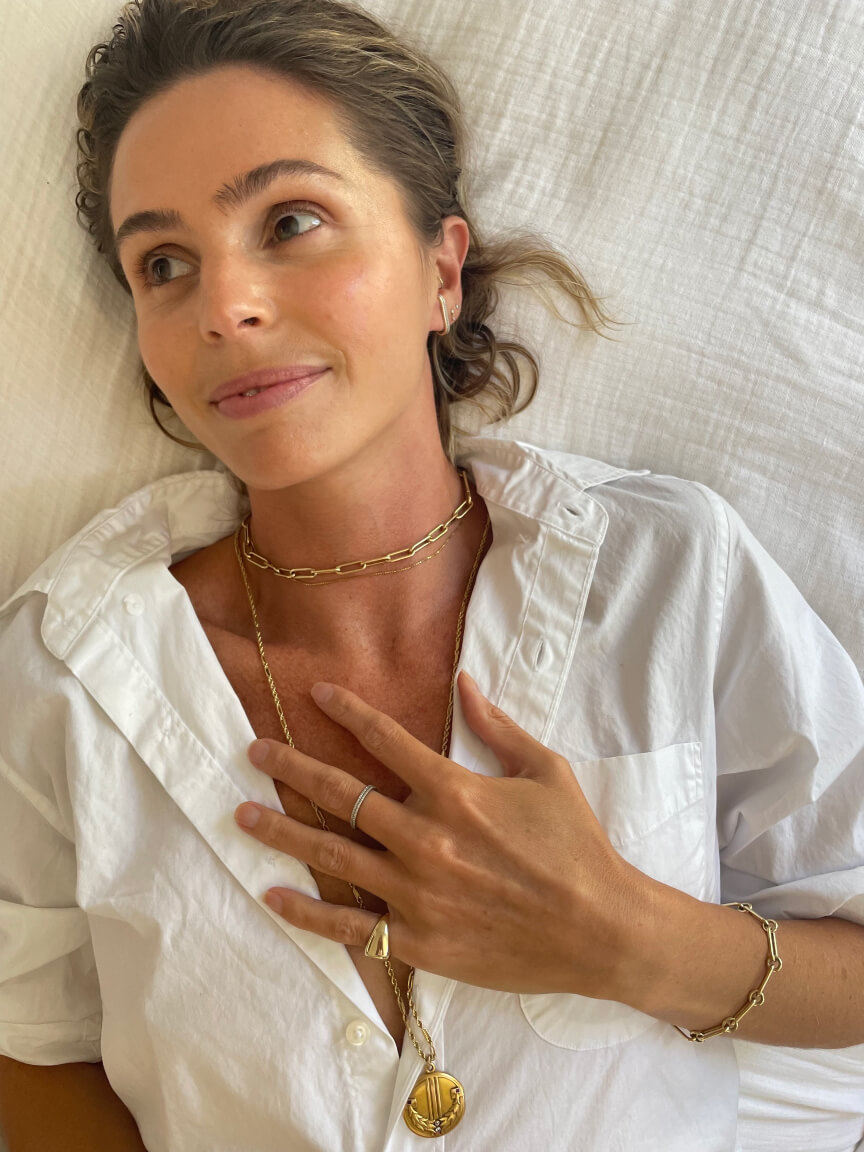 G. LABEL DEVEN LINK NECKLACE,
goop, $2,500;


G. LABEL FIENE YELLOW GOLD AND PAVÉ EAR CUFF,
goop, $650;


AZLEE NECKLACE,
goop, $5,260

Olivia Nathanson
senior fashion buyer
"If you know me, you know I'm jewelry-obsessed. I rarely take anything off, so wearable
statement pieces are my favorite (shout-out to the Apple Circle Pavé Drop
Earrings).
The G. Label Jewelry Collection is perfection because it layers so seamlessly with my OG favorites, like my
Spinelli ring and Love bracelet."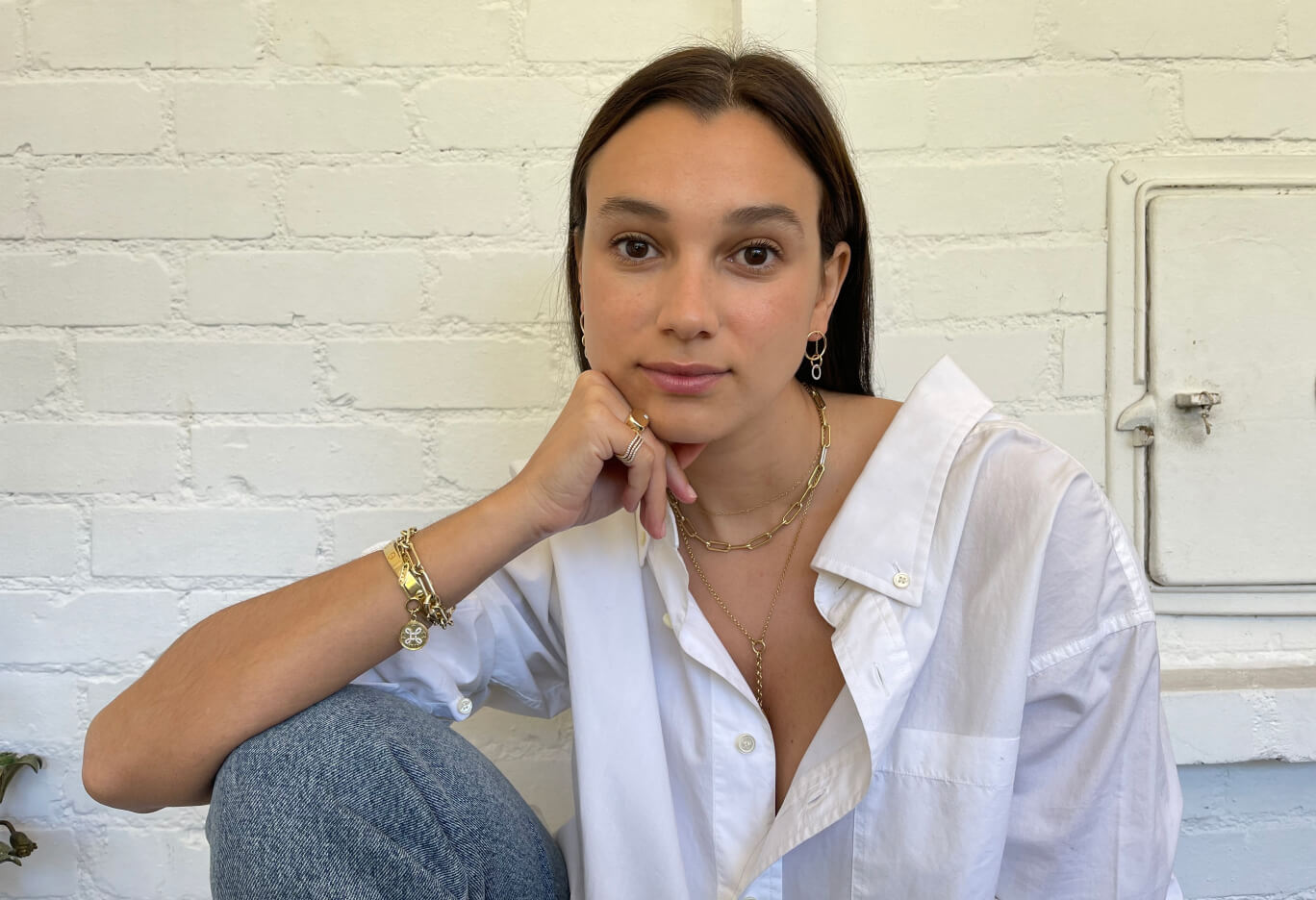 Complete the Look
Don't be afraid to take a more-is-more approach to layering: neck, wrist, ears—it's all fair
game.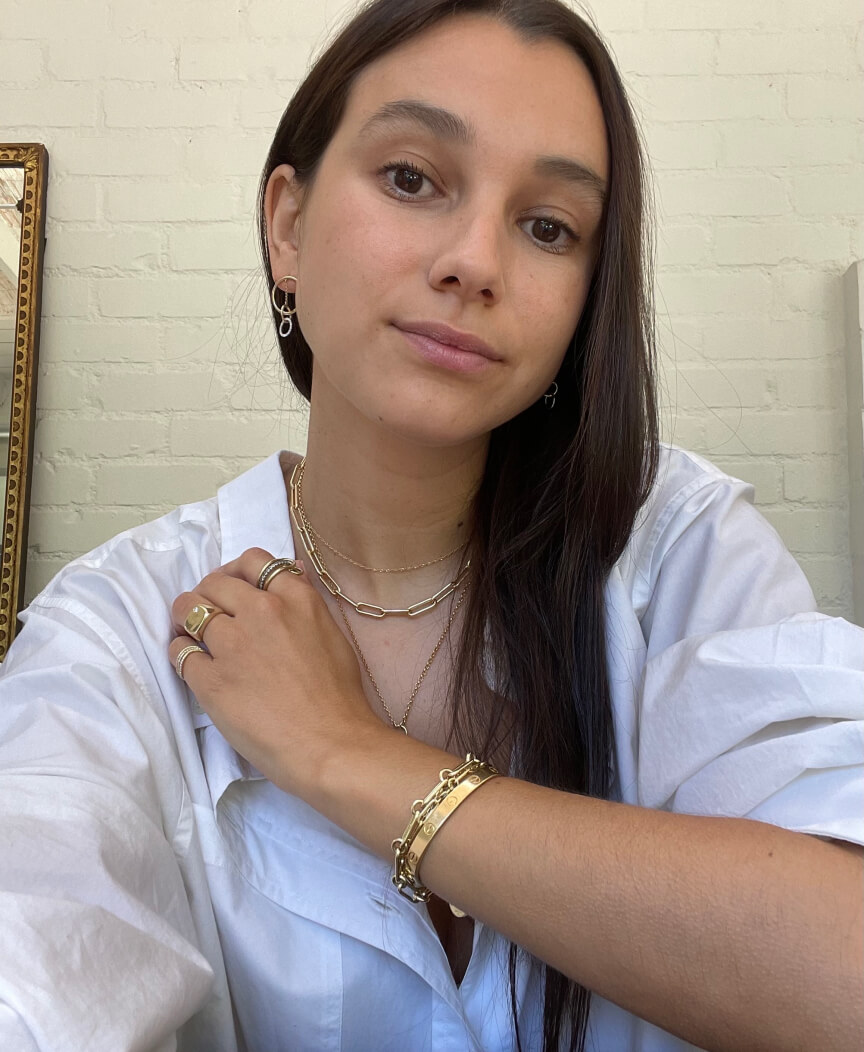 G. LABEL APPLE CIRCLE PAVÉ DROP EARRINGS,
goop, $1,450;


G. LABEL ELLIOTT ASSORTED-LINK BRACELET,
goop, $1,500;


CARTIER BRACELET,
Cartier, $6,550