(22 Jun 2021) Sihot, a hotel software application from Gubse AG, has launched a kiosk for hotels to provide guests with a seamless, fully digitalised check-in experience.
The new Sihot.Kiosk software, connected to Sihot's Property Management System, is accompanied by the Stellar TK-2130, a modular kiosk system that can be customised to the hotel's brand and lobby interior.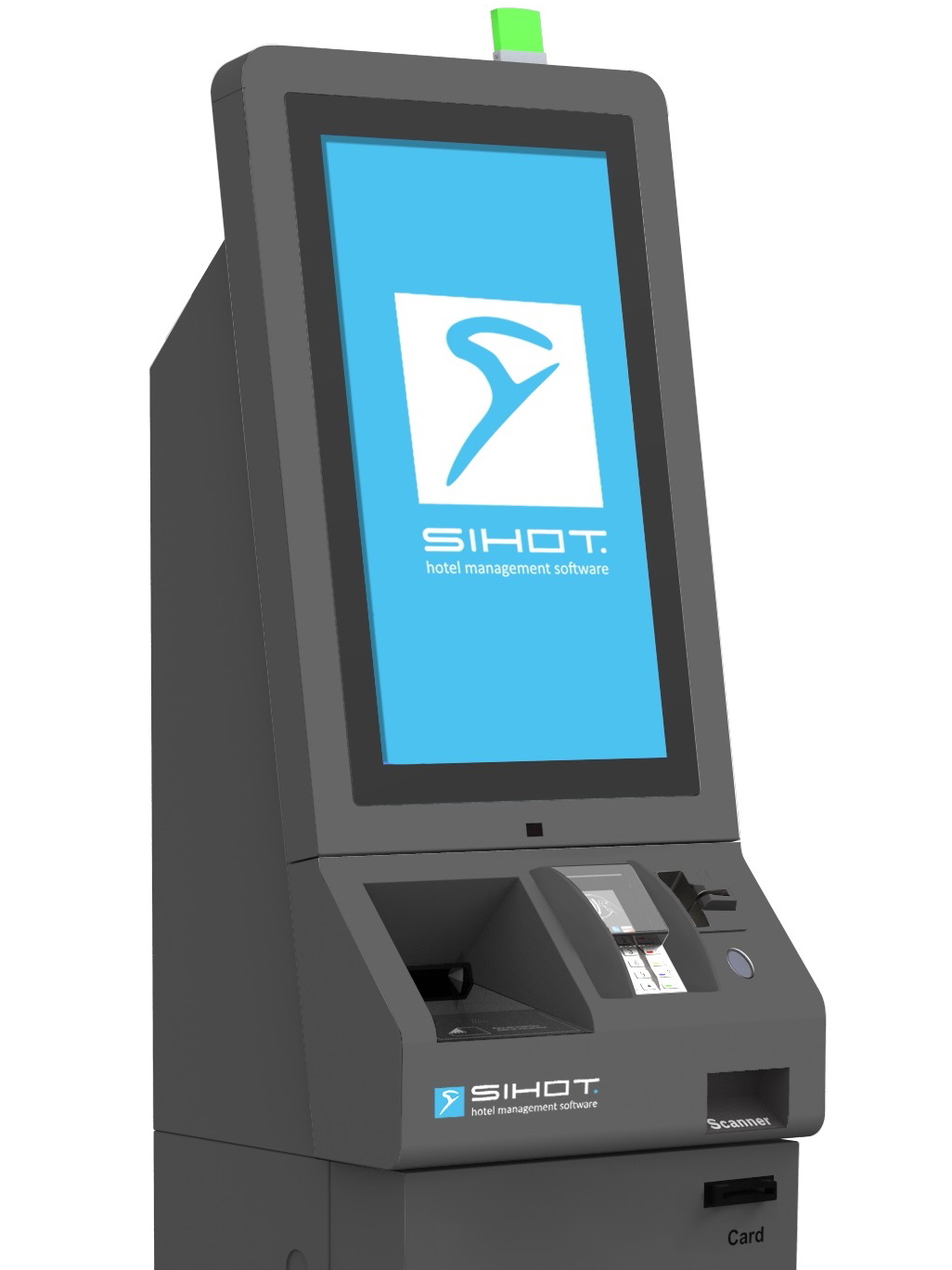 Sihot.Kiosk features a touch-screen monitor fitted with an antibacterial nano-coating with bacteriostatic and sterilising components.
Guests can use their booking confirmation details including reservation number, GDS or QR codes to complete the data requirements for check-in registration and confirm the hotel's terms and conditions.
Sihot.Kiosk also features an AdriaScan ID reader for the immediate, automatic transfer of text-data from personal IDs and passports into the hotel management system.
On completion of the registration process, the terminal generates a room key card for the guest.
Hotels can also earn ancillary revenue by offering upgrade options, presenting the guest with room details including images and descriptions in various categories, while integrating other services, like breakfast or hotel transportation.
Carsten Wernet, Executive Board Member at Sihot, said, "Guests are more digital savvy than ever before, and hotels need to ensure data is compliant and accessible. We've developed the kiosk system and terminal so hotels can tailor the check-in experience to each specific property to provide a full brand experience. We are continuously evolving our platforms to bring greater efficiencies to hotel operations so staff can focus on serving their guests rather than fulfilling processes. Hotels can benefit from our wide range of integrations to connect applications to elevate the guest experience."
The terminal has also been built to handle the check-out process, taking prepayment by credit or debit card, automatically booked and billed via Sihot.Kiosk with the guest receiving an invoice to their nominated email address.
See latest Travel Industry News, Video Interviews, Podcasts and other news regarding: Kiosk, Touchless, Contactless.