(12 May 2021) DHL Global Forwarding – Freight, the international freight specialist division of Deutsche Post DHL Group, has upgraded myDHLi with new features and greater functionality.
The digital platform has been expanded from eight countries at launch one year agi, to 62 today, with online bookings and sales rising in Q1 2021 by +56% y-o-y.
myDHLi also now features a "save and edit" option and new services such as myDHLi Reports to increase shipment transparency.
In addition, for the first time, the platform is available for road freight customers, with the roll-out starting in Turkey.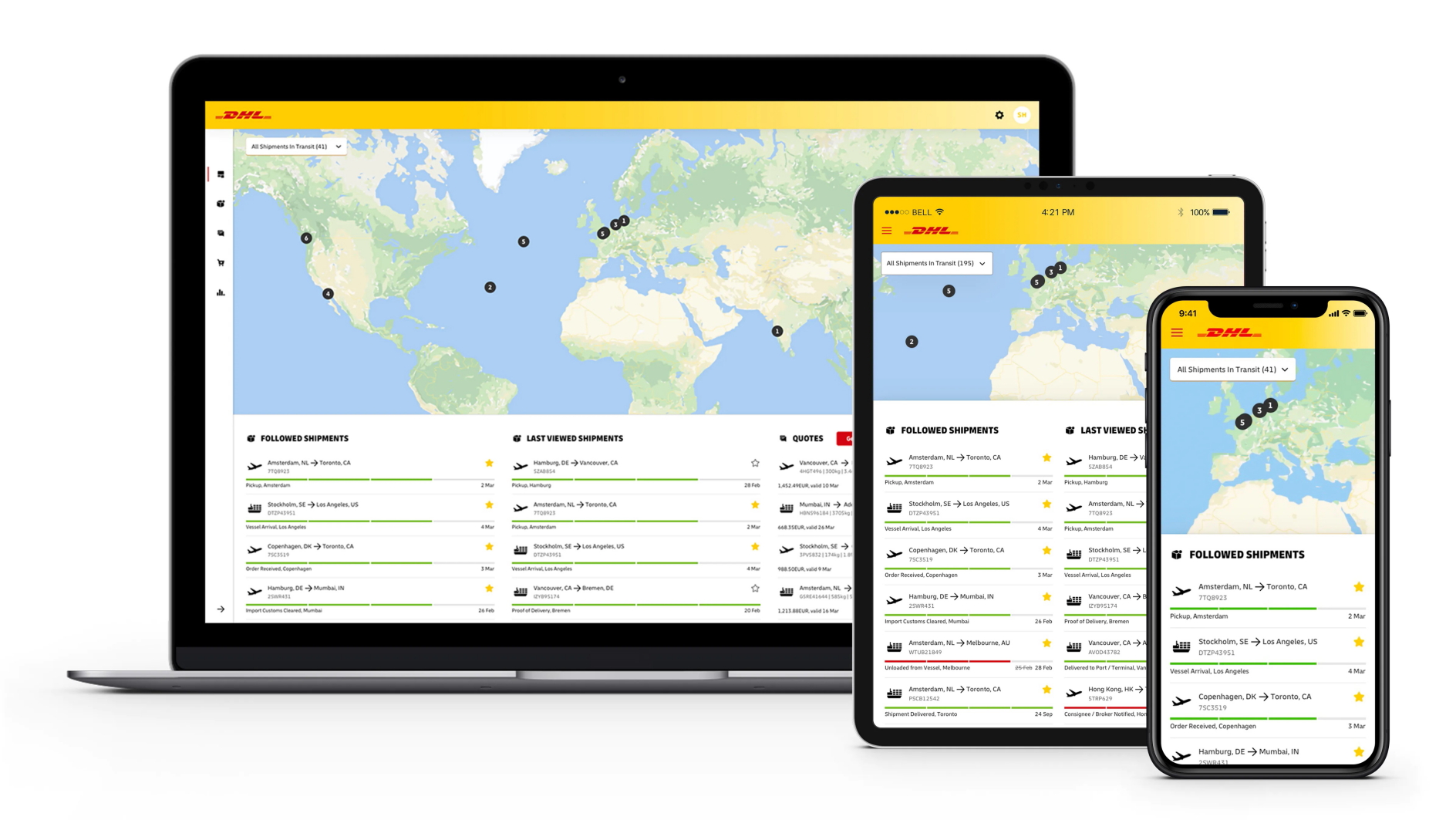 "For us, myDHLi translates digitalization into customer-centricity. That's why we put an enormous amount of work in the roll-out. Customers can easily book shipments through the platform that follows modern design principles while having full control over the quotes through 360-degree visibility. By the end of 2020 we had 1,000 customers on the platform. Now, just four months later, we have reached a new high with 3,000 customers spread across 62 countries using myDHLi as of today," said Tim Scharwath, CEO Global Forwarding, Freight. "In light of this successful launch to market, we will continue to expand the platform by adding more languages over time."
All improvements to the platform follow defined guiding principles for the further development of myDHLi. This includes 360-degree visibility of shipments from start-to-finish, no matter which stage the shipment is at, a multi-channel approach, so that all information is available combined in one place, regardless of which channel a customer uses, and a signaling action process, so that customers can always see where to focus their attention. What's more, built-in popular social media features like Follow + Share simplify communications along the supply chain by enabling customers to exchange information with their own clients, colleagues, and suppliers.
"At the heart of myDHLi are the needs and experience of our customers," said Uwe Brinks, CEO DHL Freight. "In light of demand and feedback of the myDHLi users, we have decided to make myDHLi also available to our road freight customers, so they can benefit from the myDHLi features and services already available to our air and ocean freight customers."
See latest Travel Industry News, Video Interviews, Podcasts and other news regarding: COVID19, DHL, Freight, Cargo.