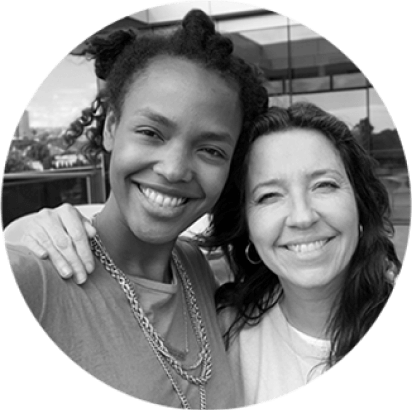 goop beauty editors Jean Godfrey-June and Megan O'Neill love to ask—and answer—questions. On their podcast, The Beauty Closet, they're doing both. To familiarize you with each week's guest, we came up with a goop beauty (and life) questionnaire.
This Week We're Talking To:
Danica Patrick, author, podcast host,
entrepreneur, and former race car driver
As the most successful woman in the history of American open-wheel car racing, Danica Patrick never felt she needed to soft-pedal her gender or minimize her considerable physical appeal to make other people more comfortable. "It's that saying: The way that you treat me says nothing about me and everything about you," she says. "I'm not denying being a woman. I don't care what people say because I don't deny these things. I welcome them, allow them, embrace them, and use them. Sometimes the things that we're denying that make us different are exactly what are needed to move to the next level."
Now the author of two books (Pretty Intense and Danica: Crossing the Line); the host of Pretty Intense, a podcast about pursuing personal and professional dreams; and the founder of Somnium Wine ("somnium" is Latin for dream), she's at least as busy as she was racing cars but, she says, considerably more grounded. "I let go of racing rather than quitting," she reflects. That was something of spiritual shift for her—one that powered her transition to entrepreneurship. "If you approach what you want with the level of consciousness that it's too hard, that it's not possible, it will continue to be too hard and not possible," she says. "Tough times don't last, but tough people do."
Patrick balances that toughness with wellness practices and self-care. "I meditate, I journal, I pull cards, I have crystals," she says. She also loves clean beauty—lots of it—so we had to get her favorites.
We hope you enjoy the products recommended here. Our goal is to suggest only things we love and think you might, as well. We also like transparency, so, full disclosure: We may collect a share of sales or other compensation if you purchase through the external links on this page.