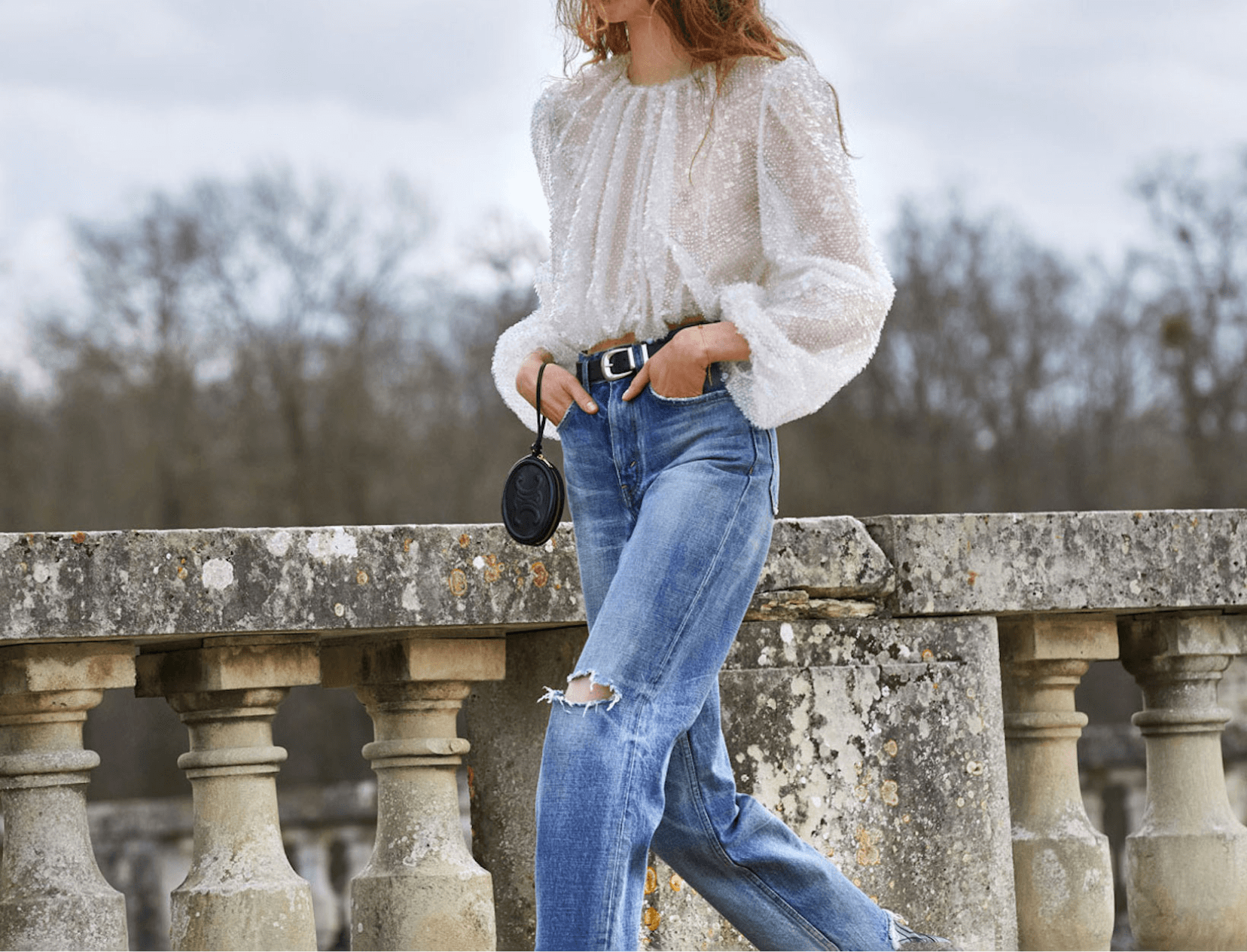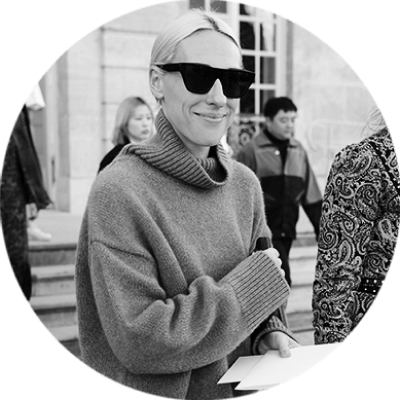 You can take the girl out of the fashion closet, but you can't take the fashion closet out of the girl. goop fashion director Ali Pew reports from her post at home—giving us all the inspiration and sage styling advice, as well as a peek inside her exceptionally well-maintained wardrobe. Follow us on @goop to get your style q's answered.
Q
Are skinny jeans over? And what denim styles should we be keeping on our radar?
A
This is a style question I've been getting a lot lately. The thing about denim is that finding the perfect pair is so personal. What works for you might not be the best choice for your BFF. I've found that it's best not to get too caught up in the trend cycle. (That said, I've also been watching the skinny jeans debate play out on social media.) Instead, think about what styles work best for your shape: Maybe you're tall and athletic and have been on the wide-leg train since forever. Or maybe slimmer silhouettes really are the most flattering for your petite frame. How fitted or relaxed you want to go is entirely up to you.
And there are ways to test the waters without feeling like you have to go all in (more on that later). My advice is to do it in a way that makes you feel the most comfortable, while always staying true to your style.
2
FALL '21 DENIM STREET-STYLE REPORT
When I think fashion denim, my mind immediately goes to Celine. The fall 2021 styles are chic and effortless and have that French-girl casualness going on. And if your mind immediately goes to "I could never pull those off," hear me out: Paired with something fancier on top, loose crops and slim-fit faded washes feel truly elevated.
FROM LEFT TO RIGHT:
VICTORIA BECKHAM BLOUSE, goop, $890;
LOWERCASE SUNGLASSES, Lowercase, $225;
TU ES MON TRESOR JEANS, Matchesfashion, $305;
G. LABEL BERNADETTE SWEETHEART BUSTIER, goop, $295;
CELINE CULOTTES, Celine, $890;
A.P.C. X GOOP HOPE CULOTTES, goop, $265;
BY FAR SHOES BOOTS, goop, $540;
CELINE JACKET, CELINE, $2,950.


3
NEW AND NOTEWORTHY
AG The Jean of Tomorrow Capsule Collection
I'm constantly impressed with the innovation we're seeing around sustainability in denim. AG's collection of 100 percent biodegradable jeans is made from organic cotton and hemp, finished with plant-based stitching and buttons fashioned from palm tree seeds (so cool). Even the labels are screen-printed using soy-based ink.
4
GET AHEAD OF
MICRO TRENDS
Alterations Intel
First things first: Hem at the ankle bone. It's a length that's flattering on most, especially if you weren't blessed with major inches. Also, ask your tailor for an original hem if you want to add back the stitched hem after they chop off length. If you're anatomically gifted with hips (and a butt!), size up and take in the waist so your jeans are snug in all the right places and perfectly fitted through the thighs. And when in doubt: Cuff! The bigger the cuff, the chicer the jeans, in my opinion.