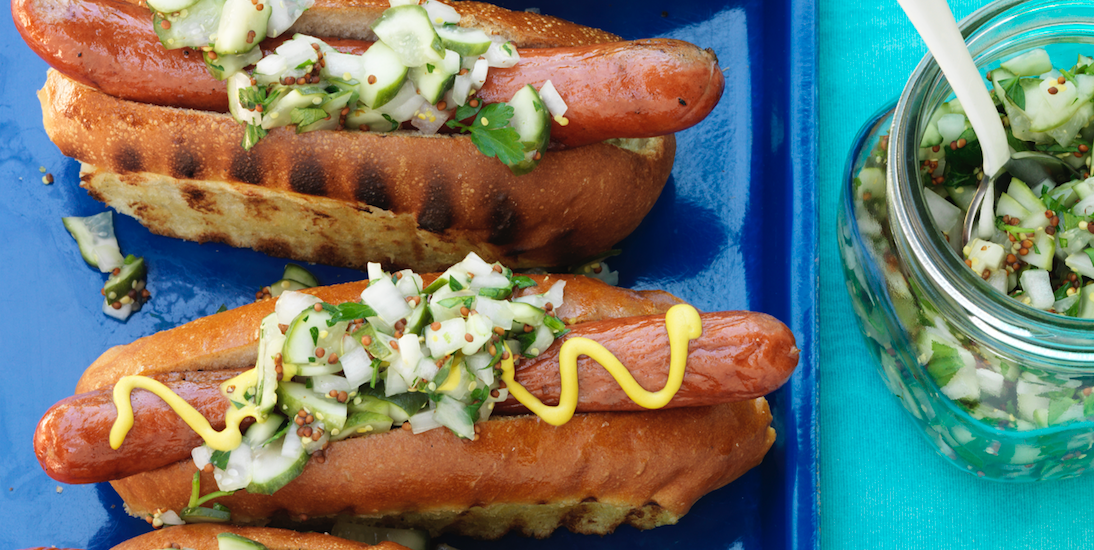 Pigs in a Blanket 3 Ways
Switch up the classic app with one of our favorite combos!
•Jalapeño Popper Pigs in a Blanket: Combine 1/2 cup cream cheese with 1/4 cup jarred jalapeños in a food processor and blend to combine. Spread 1 teaspoon of the mixture onto each crescent strip before adding the sausage and rolling. Garnish with a thin slice of fresh jalapeño before baking.
•Pretzel Pigs in a Blanket: Combine 5 cups water and 1/3 cup baking soda in a large pot and bring to a boil. Spread crescent strips with a heaping teaspoon of mustard before adding sausage. Using tongs or a strainer, dip each wrapped sausage into the boiling water for 5 seconds and place on parchment-lined baking sheet. Garnish with coarse sea salt and bake as directed.
•German Pigs in a Blanket: Use German-style sausage like Bratwurst, halved vertically if too thick, and cut into 2 1/2-inch lengths. Spread each crescent strip with 1 teaspoon grainy mustard and 1 teaspoon drained sauerkraut. Garnish with caraway seeds.