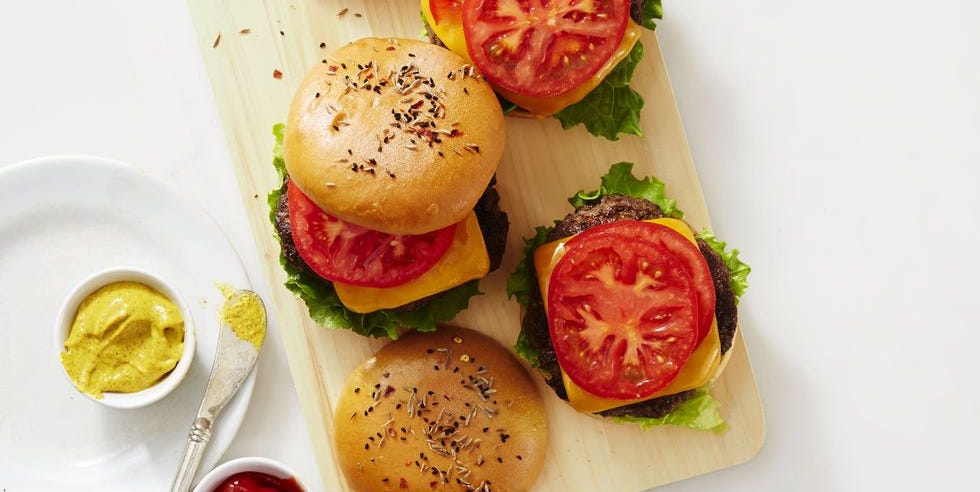 Trick Out Your Burger
ADD A KICK: Baste the meat with Worcestershire sauce during the last 2 minutes of cooking for an extra-savory punch.
SPECIAL SAUCE: Get your swirl on: Gently fold BBQ sauce, sriracha or hoisin through mayonnaise for a tasty streaked effect.
FRIZZLED ONIONS: Slice shallots, separate into rings, then coat in flour. Fry in oil over medium heat until golden brown. Transfer to a paper towel–lined plate (they'll crisp as they cool).
GLAZED BACON: Cook 8 slices bacon until crisp, then brush with 2 Tbsp thin BBQ sauce and let set for 3 minutes before piling on your burger.
THE TASTIEST MELT: Go beyond American with Pepper Jack, smoked Gouda or crumbled blue cheese.