(09 Apr 2021) Due to COVID19-related restrictions, the inaugural ITB India was held virtually from 7-9 April.
The event hosted over 60 conference sessions led by 80 speakers, and attracted 150 sponsors and exhibitors, as well as more than 400 buyers.
With its virtual show floor, video streaming of keynotes and speeches, and intelligent matchmaking tools, the platform showcased how virtual trade shows can be a success.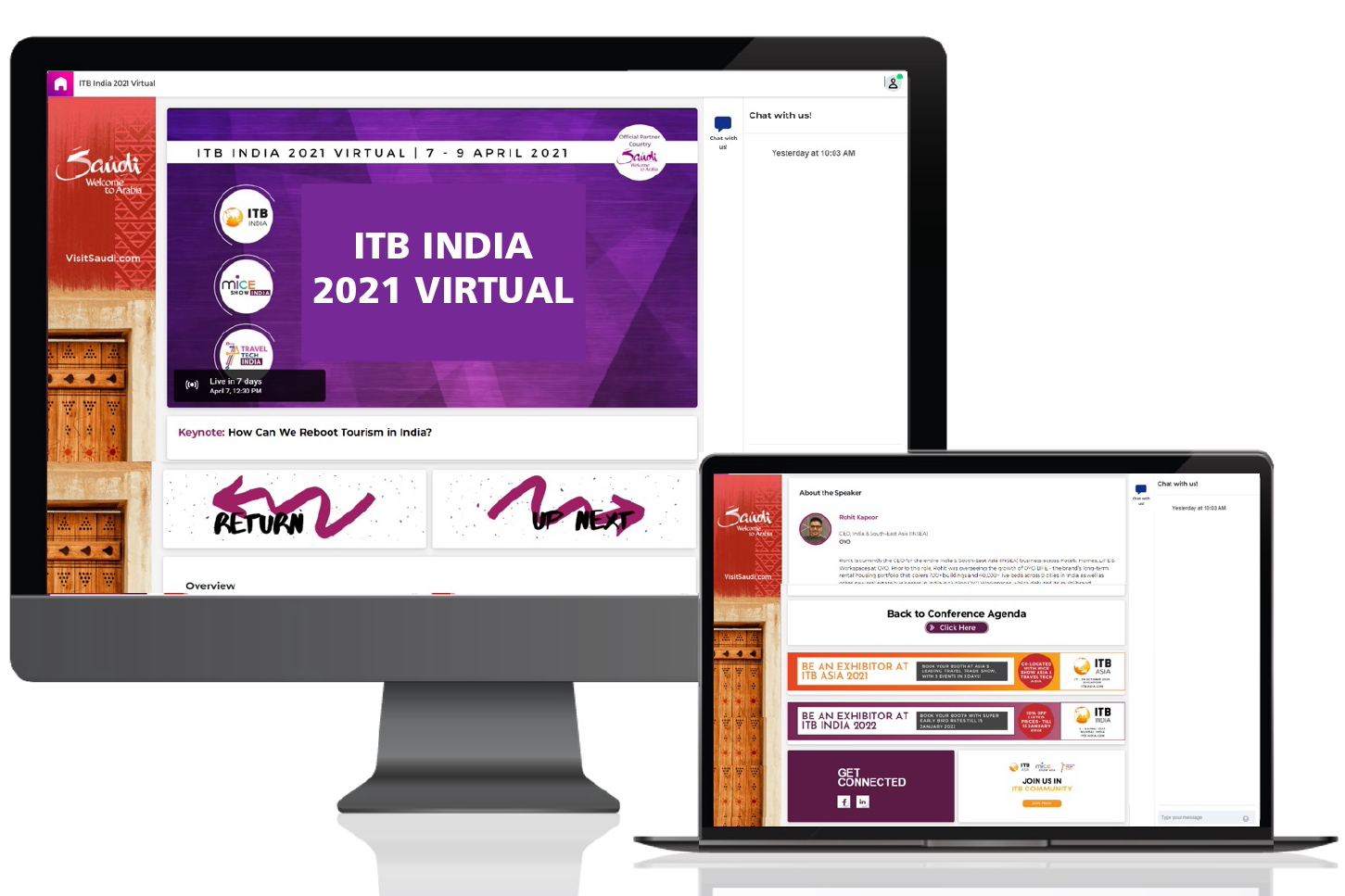 Katrina Leung, Managing Director of Messe Berlin (Singapore), said, "We are very pleased that the first ever ITB India has been so well received by the travel industry. Even though we can't meet in person in these challenging times, it is even more important to build the bridge to the Indian and South Asian travel markets and provide a virtual meeting place where the global community can come together and exchange ideas in order to rebuild travel."
Despite the success of the virtual trade show, it is hoped that ITB India 2022, scheduled for 4-6 April in Mumbai, will take place as a live event.
India reported 131,968 new COVID19 cases and 780 more deaths on 9 April. The country has now reported a total of 1,306,542 cases and 167,642 deaths.
See latest Travel Industry News, Video Interviews, Podcasts and other news regarding: COVID19, ITB, India, Mumbai, Messe Berlin.