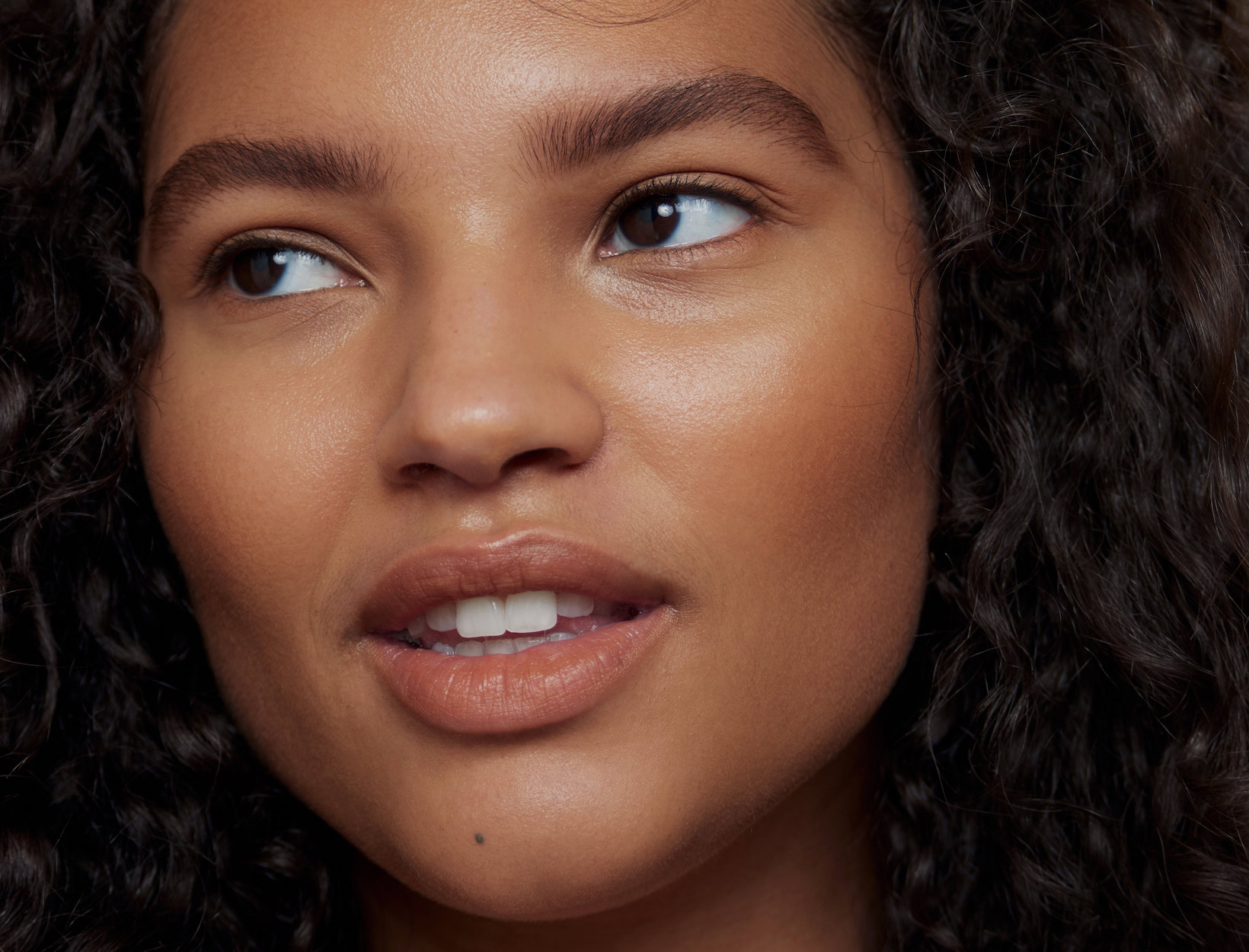 Photo courtesy of Jim Lafferty/The Licensing Project
"What have you been doing with your skin?" If there is one skin-care step almost guaranteed to elicit this kind of comment—no matter what your skin type—it's topical vitamin C. Used when it's at its most potent, vitamin C brightens, firms, smooths, and nourishes skin, whether it's breakout-prone, very dry, or anything in between. Perhaps most importantly, vitamin C makes you absolutely glow. Use it once and see instant results, but keep at it and your skin's clarity and radiance will continue to improve.
"It's a powerful antioxidant that can help build collagen and soften the look of dark spots," says New Jersey dermatologist Jeanine Downie, MD. Almost all antioxidants can help limit the formation of free radicals in the skin caused by the sun or pollution; topical vitamin C has been shown in studies to have a mild sun-protective effect, too (though it's no substitute for sunscreen). And because it's mildly exfoliating, vitamin C can help even skin tone and brighten it. "Used regularly, it can also help decrease the appearance of fine lines and wrinkles," says Downie. You can use vitamin C every morning or evening (or both).
Powerful 20% Serum
with Hyaluronic Acid
This daily glow serum combines two skin-care powerhouses, L-ascorbic acid (proven in research to be the purest, best-for-skin form of the antioxidant vitamin C) and moisturizing hyaluronic acid (a hydrator that's naturally present in the body). The unique two-part design maximizes potency and freshness, delivering a serum that stays active all the way through its use. Before your first use, mix the super potent 20% vitamin C powder with the hyaluronic acid serum. (There are three different molecular sizes of hyaluronic acid present to penetrate different layers of the skin, as well as the antioxidant superfruit Australian kakadu plum.) The ingredients work synergistically to help brighten the appearance of the skin, significantly improving its firmness, tone, texture, and hydration and leaving it looking radiant, luminous, and healthy.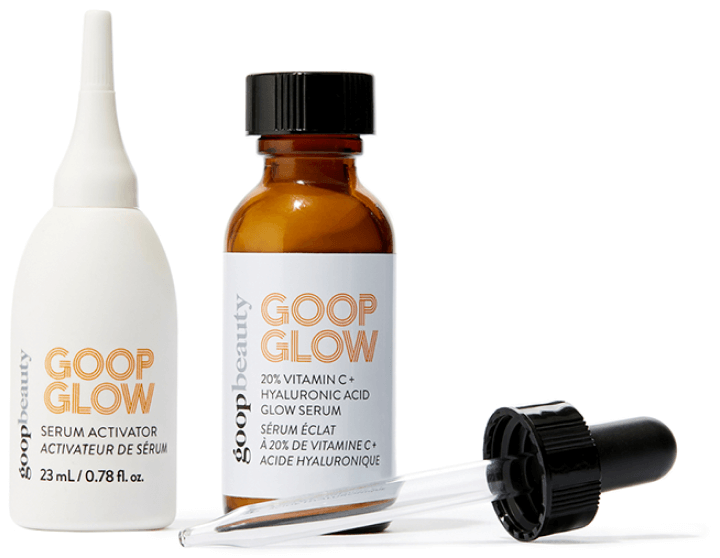 goop Beauty
GOOPGLOW 20% Vitamin C +
Hyaluronic Acid Glow Serum
goop, $125/$112 with subscription
SHOP NOW
Turmeric-Infused Cream-Gel
Two forms of vitamin C are combined with turmeric in this ultrahydrating, brightening, skin-smoothing, sunny-looking daily serum. It feels absolutely incredible smoothed over skin, and it moisturizes, mildly exfoliates, brightens, and helps even skin tone—your skin should be noticeably more glowy after even just a few uses. The nourishing serum works for all skin types and absorbs instantly, leaving behind a complexion that's smooth, supple, and refreshed.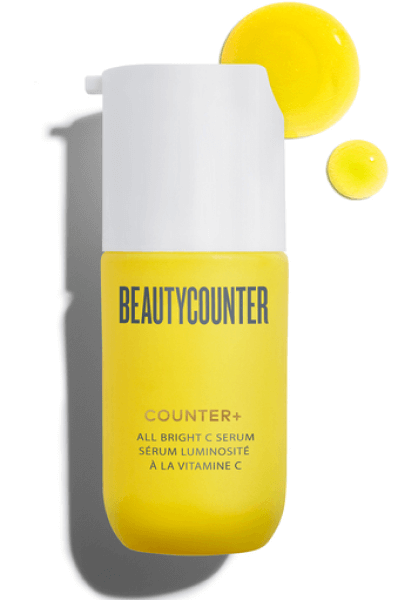 Beautycounter
Counter+ All
Bright C Serum
goop, $82
SHOP NOW
Lightweight 5% Gel
This superpowered antioxidant concoction blends 5% vitamin C with niacinamide, prebiotics, fruit acids, and more for glowy, smooth skin. The easy, light formula helps boost glow, even tone, brighten, smooth pores, and soften the appearance of lines and wrinkles, and it leaves skin luminous.

Follain
Brightening
Serum
goop, $38
SHOP NOW
Always-Potent Powder
This brilliant bottle is powdered vitamin C—which, mixed with a little water or added into your daily serum treatment (or moisturizer, or even sunscreen), brightens and evens to help skin look healthy and supple. Because vitamin C degrades in water, even preservative-packed formulas don't stay effective for long; this supercharged powder, however, remains potent until you mix it with water or moisturizer (it's truly amazing combined with the Renew Repair Serum). It's also fantastic for travel.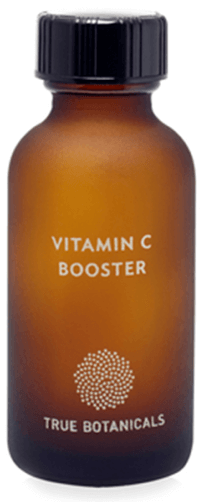 True Botanicals
Vitamin C Booster
goop, $90
SHOP NOW
How to Layer with Vitamin C
In general, vitamin C should go on bare skin as a first layer, right after cleansing. Wait a few minutes after you smooth it on, then, if you need more hydration (many skin types will), apply a nourishing oil or moisturizer. To supercharge both the vitamin C and the ingredients in your moisturizer, the vibrating gold bar from Jillian Dempsey is pretty incredible: It helps push all the active ingredients deeper into the skin. It also feels amazing and amplifies your glow even further.
The Face Oil with Results
This luxurious active botanical face oil gives results that will blow you away. It's clinically proven to help diminish the appearance of lines and wrinkles, improve skin firmness, smooth skin texture, and increase glow, as well as soften, nourish, and moisturize. Made with nine powerful nutrient-dense oils (including the retinol alternative bakuchiol, vitamin-A-rich cacay, and organic amla, a vitamin C superfood), it's a restorative daily treatment with real results: After four weeks of use, 100 percent of women showed significant improvement in skin texture, and 97 percent showed significant improvement in the reduction of fine lines and wrinkles.1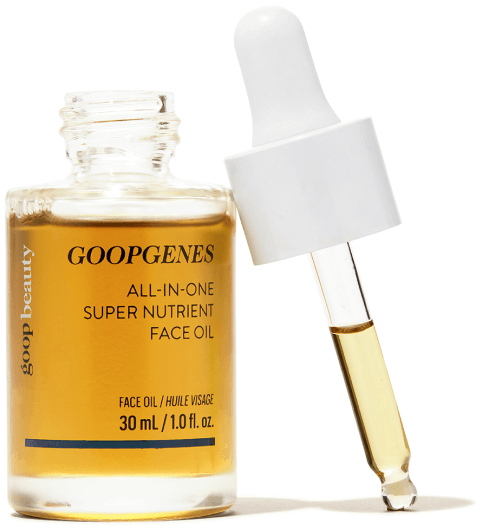 goop Beauty
GOOPGENES All-In-One
Super Nutrient Face Oil
goop, $98/$89 with subscription
SHOP NOW
The Supercream
This luxuriously rich all-in-one supercream significantly improves firmness, elasticity, glow, the appearance of fine lines and wrinkles, and brightness after just four weeks.2 Its unique whipped texture melts into skin; a single application leaves skin deeply nourished, firmer-looking, and moisturized for forty-eight hours.3 The clinically tested formula is made with a megadose of plant-based ceramides, squalane, and seven highly active botanicals—including Schisandra fruit, illipe butter, and caviar lime—that work synergistically to leave skin ultramoisturized, soft, supple, smooth, firm, and even-toned.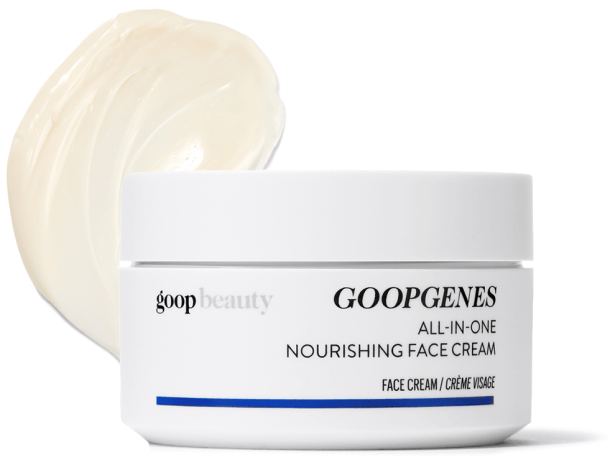 goop Beauty
GOOPGENES All-In-One
Nourishing Face Cream
goop, $95/$86 with subscription
SHOP NOW
Sculpting Bar
World-famous makeup artist Jillian Dempsey discovered this brilliant, face-smoothing gold bar on a job in Japan and immediately started using it on her clients. Made with twenty-four-karat gold, it uses subtle vibrations to make the face appear more sculpted; it feels amazing, like a firm massage. Dempsey uses it to get her clients ready for the red carpet, but she recommends using it daily for ten to fifteen minutes for optimum results. The effects last for the better part of a day or night.

Jillian Dempsey
Gold Sculpting Bar
goop, $195
SHOP NOW
Last (Most Important) Step: Mineral Sunscreen
If you want any of your results—from your vitamin C or the treatments you apply afterward—to last, sunscreen is absolutely critical. Truly, there is no more powerful youth-boosting cream on the planet.
SPF 30
This beautifully textured everyday mineral sunscreen blends like an absolute dream on skin, and it comes in two super wearable shades: The medium/dark blends with skin tones from olive to dark chocolate, while the light/medium works for tones from very light to light sprinkled with freckles. Created by Katonya Breaux (fun fact: She's singer Frank Ocean's mom), who was frustrated at not being able to find clean, environmentally friendly sunscreen options for women of color, it's made with titanium dioxide and zinc oxide to block both UVA and UVB rays, as well as skin-coddling aloe and shea butter. It's reef-safe, great on its own or under makeup, and we love the finish: glowy, protected, natural-looking skin, with absolutely no whitish cast left behind.

Unsun
Mineral Tinted
Face Sunscreen
goop, $29
SHOP NOW
2Based on an eight-week third-party consumer-perception and clinical study conducted on thirty-three women ages thirty-five to sixty-five.
3Based on an eight-week third-party consumer-perception and clinical study conducted on thirty-three women ages thirty-five to sixty-five.