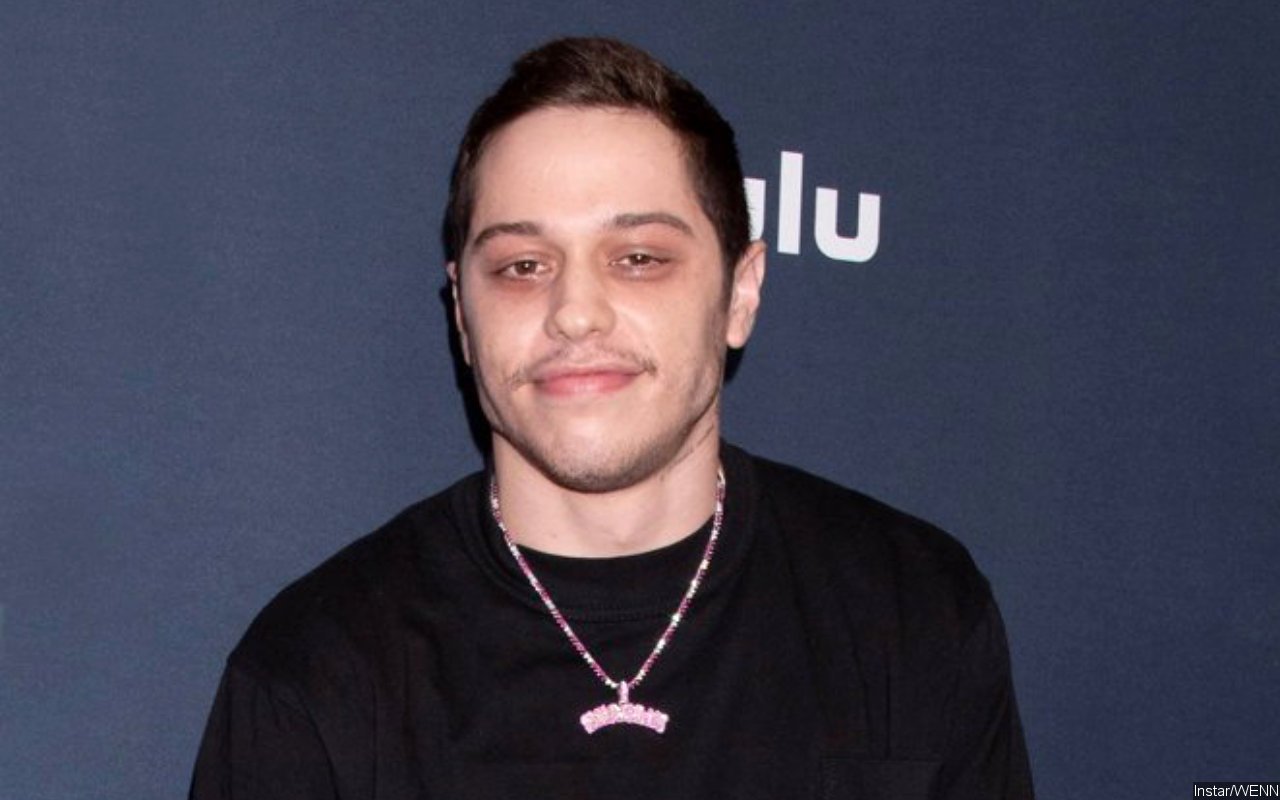 An overzealous fan of the 'Saturday Night Live' star is booked on charges of criminal trespass and 2 counts of stalking among others after breaking into the comedian's Staten Island crib.
AceShowbiz –
A woman who falsely claimed she married Pete Davidson has been arrested inside his home. The woman, named Michelle Mootreddy, was found inside the comedian's house in New York City on Thursday, March 18.
According to Page Six, Michelle first showed up at Pete's Annadale property at about 3:30 P.M. and knocked on the door. Pete's mom, who was at his home at the time, answered the door and told Michelle to leave.
Shortly after, Michelle walked around the side of the home and entered through an open back door, an NYPD official tells TMZ. She then sat down at the kitchen table, prompting one of the comedian's relatives to call 911.
When police showed up, she told them she has "a telepathic love connection" with the 27-year-old entertainer. The "Saturday Night Live" regular himself wasn't home at the time of the trespass.
Michelle was subsequently booked on misdemeanor charges of criminal trespassing and two counts of stalking. She was also slapped with two violations, including one for harassment, authorities said.
Michelle is confirmed to be the same person who sent out a press release on Tuesday stating the actor secretly married his childhood pal Michelle and launched a new production company, Bodega Cats Presents, with her.
Pete's legal representative later issued a statement of denial. "Not a word of it is true," the attorney told Page Six. "Mr. Davidson has no idea who this person is. We are investigating and considering all legal and equitable remedies."
The funnyman previously revealed he was taking a break from the dating scene after a series of failed high-profile romances. His famous exes include model Kaia Gerber, actresses Margaret Qualley and Kate Beckinsale as well as singer Ariana Grande in 2018. He was previously also in a relationship with legendary comedian Larry David's daughter Cazzie.