(09 Mar 2021) Marriott is set to significantly expand its portfolio of properties in Japan, with the opening of three new Fairfield hotels this month, and a further three by the end of summer 2021.
The openings continue the momentum of the innovative "Michi-no-eki" project, bringing six more Fairfield by Marriott hotels to key locations near roadside rest stations called "Michi-no-Eki", across four prefectures in Japan.
The new hotels are situated close to national parks and UNESCO World Heritage Sites, providing guests easy access to many undiscovered destinations.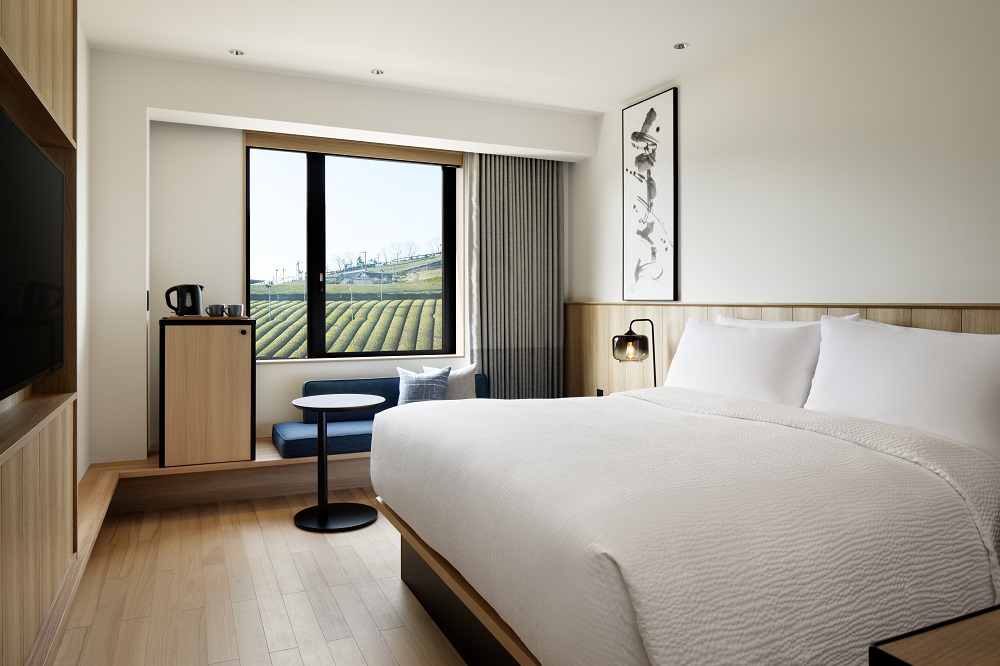 "We are excited to continue the Fairfield by Marriott brand expansion in Japan this year, with the opening of six more hotels in collaboration with our partner, Sekisui House," said Rajeev Menon, President, Asia Pacific (excluding China), Marriott International. "These new openings underscore Marriott International's commitment to growing our presence in Japan to serve travelers here. As we see the growing demand for self-drive travel, the new hotels will deliver on the brand's principles of friendly service and warm hospitality in undiscovered destinations across Japan."
The 72-room Fairfield by Marriott Mie Odai opened today, whilst the 50-room Fairfield by Marriott Kyoto Minamiyamashiro (pictured) will open 12 March, and the 91-room Fairfield by Marriott Tochigi Nikko is scheduled to open 22 March.
Those three openings will be followed by the 90-room Fairfield by Marriott Wakayama Kushimoto on 14 April, the 90-room Fairfield by Marriott Wakayama Susami on 9 June, and the 64-room Fairfield by Marriott Gifu Takayama Shokawa in summer 2021.
"Fairfield by Marriott offers travelers access to remote destinations in Japan whilst ensuring that guests can count on The Fairfield Promise – from the hotel's level of service to accommodations, if a guest is ever not satisfied with their stay, Fairfield will make it right," said Masahiro Taguchi, Project Director of Fairfield by Marriott's Michi-no-Eki portfolio. "We look forward to welcoming more travelers to discover the wonderful secrets of rural Japan, including its beautiful landscapes, local produce and cuisines, traditional crafts and historic destinations."
See latest Travel Industry News, Video Interviews, Podcasts and other news regarding: COVID19, Fairfield, Marriott, Japan.