(08 Mar 2021) Singapore Airlines is set to become the world's first airline to pilot the IATA Travel Pass for digital health verification, starting with passengers travelling from Singapore to London between 15 to 28 March 2021.
The pilot marks the second phase of SIA's digital health verification process trials, which is based on the IATA Travel Pass framework.
Passengers with mobile phones running on Apple's iOS operating system will be invited to download the IATA Travel Pass app, and create a digital ID comprising their profile photo and passport information. They can also insert their flight information into the app.
Subsequently, they can book their pre-departure COVID19 test at one of seven participating clinics in Singapore via a dedicated online portal. They then register at the clinic using the digital ID and flight information in the app. They will be able to view their test results, as well as confirmation status to fly, directly on the app. IATA's Timatic registry will provide the back-end information on the COVID19 testing and entry requirements.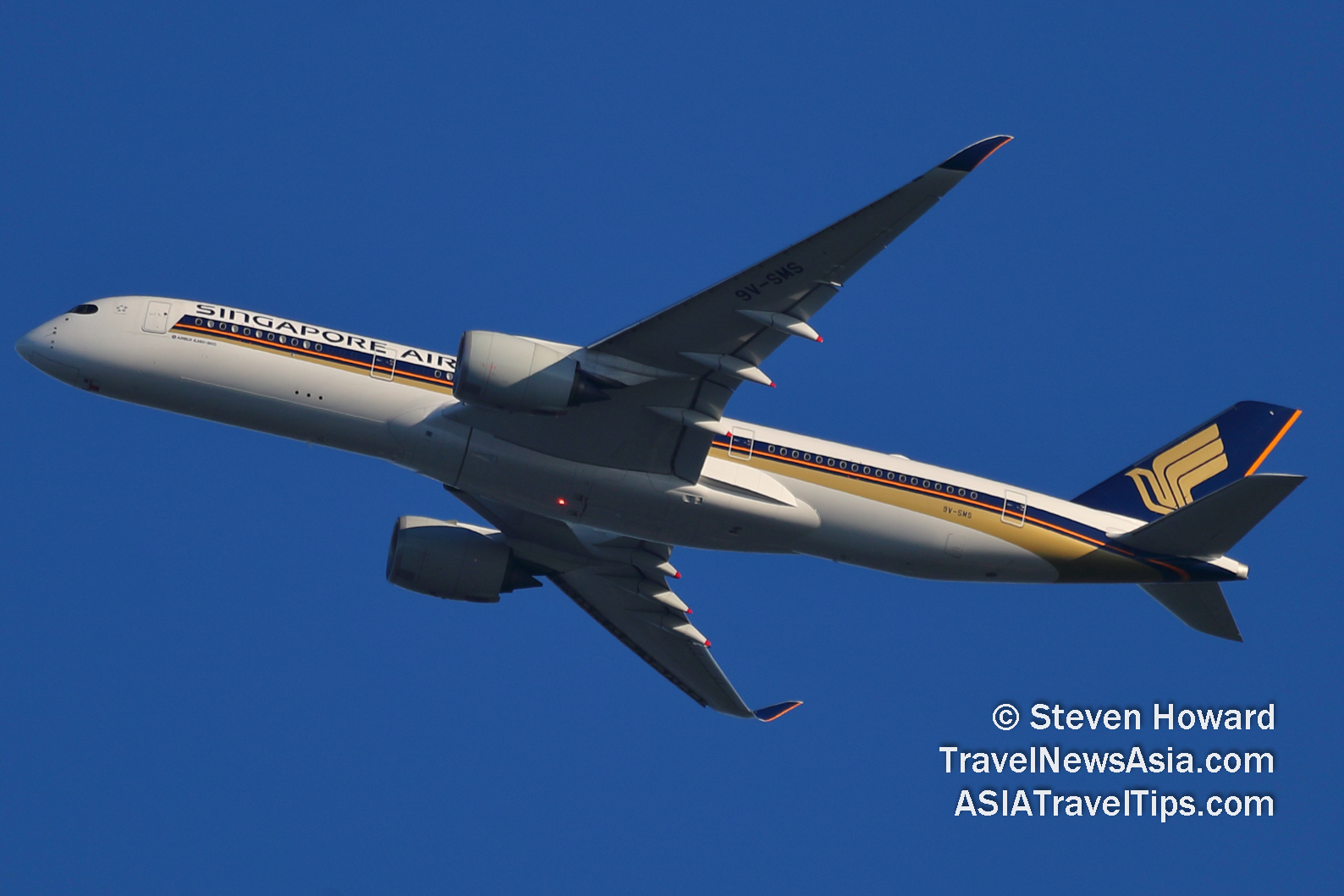 Participants will need to show their confirmed status in the app to the check-in staff at Changi Airport before flight departure. In line with current regulatory requirements, they will also need to bring a physical copy of the health certificate that has been issued by the clinic where they took their COVID19 test.
If successful, the pilot will pave the way for the integration of the entire digital health verification process into the SingaporeAir mobile app from around mid-2021, again using IATA's Travel Pass framework.
Ms JoAnn Tan, Acting Senior Vice President Marketing Planning, Singapore Airlines, said, "The first phase of the trials helped to support SIA's drive towards a secure and convenient industry standard for the verification of COVID19 test results, and the health status of passengers including their vaccination status, in the future. That gives us the confidence that in the second phase, we can further streamline the verification process for eventual integration into SIA's mobile application. This will help to provide a hassle-free digital solution for our customers in the new normal, and help to bring about a more seamless travel experience."
The Singapore Airlines – IATA Travel Pass Pilot comes after a series of digital initiatives launched by SIA to streamline digital health verification for travellers.
SIA trialled the first phase of its digital health verification process, the first in the world to be based on IATA's Travel Pass framework, in December 2020.
Customers who took their COVID19 tests at selected clinics in Jakarta and Kuala Lumpur were given either digital or paper health certificates with a QR code. Airport check-in staff and Singapore's immigration authority verified the authenticity of these certificates via a secure mobile app, and ensured that the customers met Singapore's entry requirements.
The trial has since recorded more than 200 successful health certificate verifications by SIA check-in staff, with no fraudulent certificates detected.
In January 2021, SIA partnered with Collinson to pilot an one-stop online solution for COVID19 pre-departure testing for passengers.
With pre-departure testing becoming a mandatory requirement for more countries, the service would allow SIA's customers to book their test appointments on an online booking portal securely and seamlessly after making their flight bookings.
The pre-departure test service is currently available to Singapore Airlines and SilkAir passengers departing from Singapore, Jakarta and Medan. There are plans to expand this service to more cities in the SIA and SilkAir network over the next few months if the pilot is successful.
Mr. Nick Careen, IATA's Senior Vice President Airport, Passenger, Cargo, and Security said, "Our partnership with Singapore Airlines for the first full deployment of the IATA Travel Pass will help get the world flying again. In the immediate term, it is the solution for travellers to safely and securely manage their travel health credentials. In the longer term, the digital identity elements of the IATA Travel Pass will place Singapore Airlines passengers at the front of the queue for an even more convenient contactless travel experience."
PODCAST
Editor's note: As the above video interview was conducted over the internet, I would like to apologise that the audio and visual quality are not up to the same HD/UHD quality that it normally would be. Hopefully it won't be too long until we are once again conducting exclusive video interviews in person, but for now we have to make do with what we have. Thank you.
See also: Future of Airline Distribution and NDC – Interview with Yanik Hoyles, IATA (November 2019).
See latest Travel Industry News, Video Interviews, Podcasts and other news regarding: COVID19, Singapore Airlines, IATA, IATA Travel Pass, Singapore.