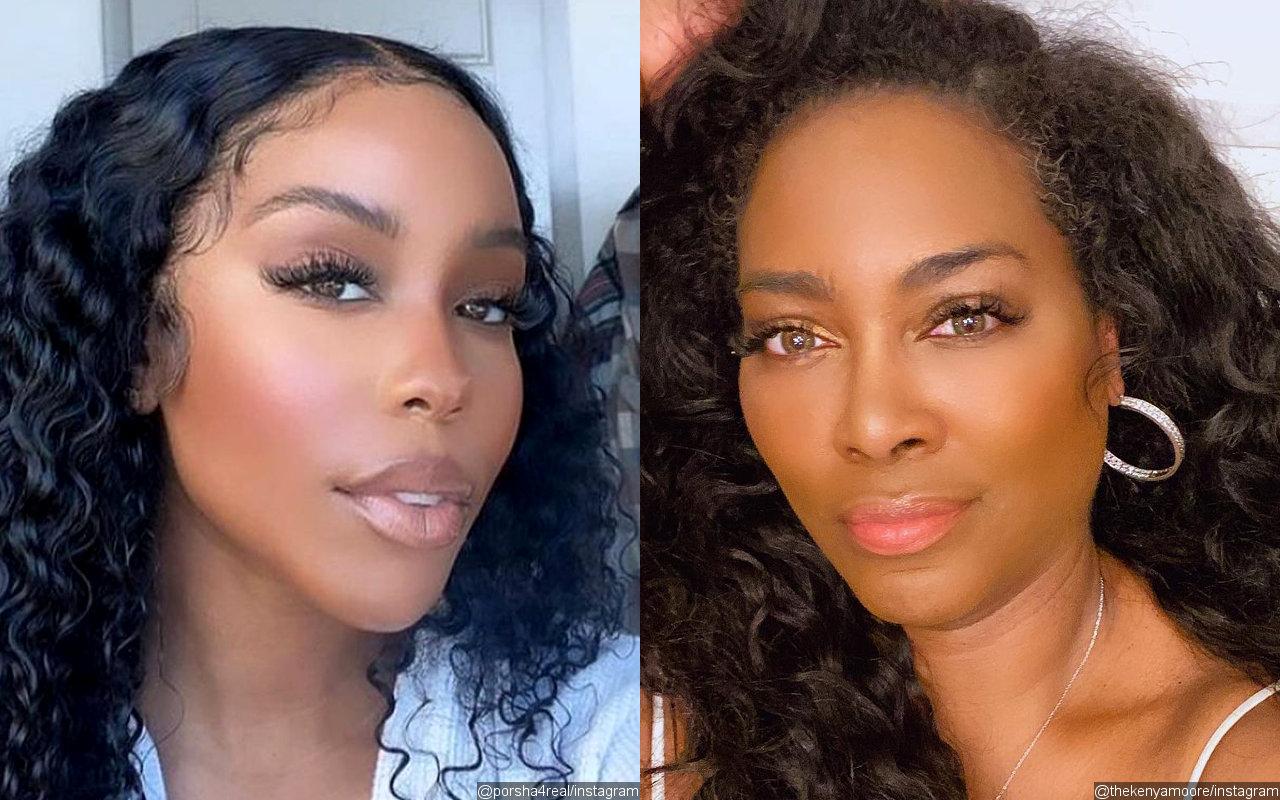 Porsha isn't the only one who thinks so as Drew Sidora, a new cast member of the Bravo reality TV show, agrees, adding that she doesn't like how Kenya tries to conduct an 'investigation' into the matter.
AceShowbiz – "The Real Housewives of Atlanta" season 13 returned with a new episode on Sunday, March 7. The new outing saw the ladies discussing how the headline-making StripperGate, where Porsha Williams and Tanya Sam allegedly had sex with male stripper Bolo at Cynthia Bailey's bachelorette party, got leaked to the media.
Cynthias and her sister were the first ones to find out about it as they saw an article which headline read, "Two 'RHOA' stars allegedly had sex with stripper at Cynthia Bailey's bachelorette." Cynthia told Malorie that it wasn't her who had sex with Bolo, though she couldn't say the same when it came to her co-stars.
When the Housewives gathered later, they tried to figure out how the story got leaked and Porsha appeared to think that Kenya Moore, who was the most "pressed" about the hookup, was the one responsible for it. "In Page Six, they were saying it was a threesome," Shamea Morton told Porsha after the ladies gathered for a hayride. "This went from us having a bachelorette party to now this has gone in the blogs? It just seems like a lot," Porsha responded.
Later in a confessional, Porsha shared that she believed that the leak was all Kenya's doing. "It seems like a Kenya leak. It seems like a low-down, 'Ehh this b***h' type of leak. You might as well put it right there [at the top of the article], 'Written by Kenya Moore.' "
Porsha wasn't the only one who thought so. New cast member Drew Sidora also agreed, adding that she didn't like how Kenya tried to conduct an "investigation" to try to find out who allegedly had sex with the stripper. Marlo Hampton suggested Porsha to talk with Kenya but Porsha refused, saying, "I don't f*** with" her.
Kenya did talk about the StripperGate a lot after the story came out. "I heard a lot — and other people heard a lot, very specific things. Very specific things and very specific voices," so she shared in an interview.
She also revealed that she found it unfair "that people will call that pot-stirring" as she argued, "We are a cast, and we are in a cast house, and if something happens like that in a cast house while you are working, then it should be discussed. You can't do that at McDonald's! You can't go in the bathroom at McDonald's and have sex with someone and think it's OK because hey, you know, you were in the closet. No. You're at work."