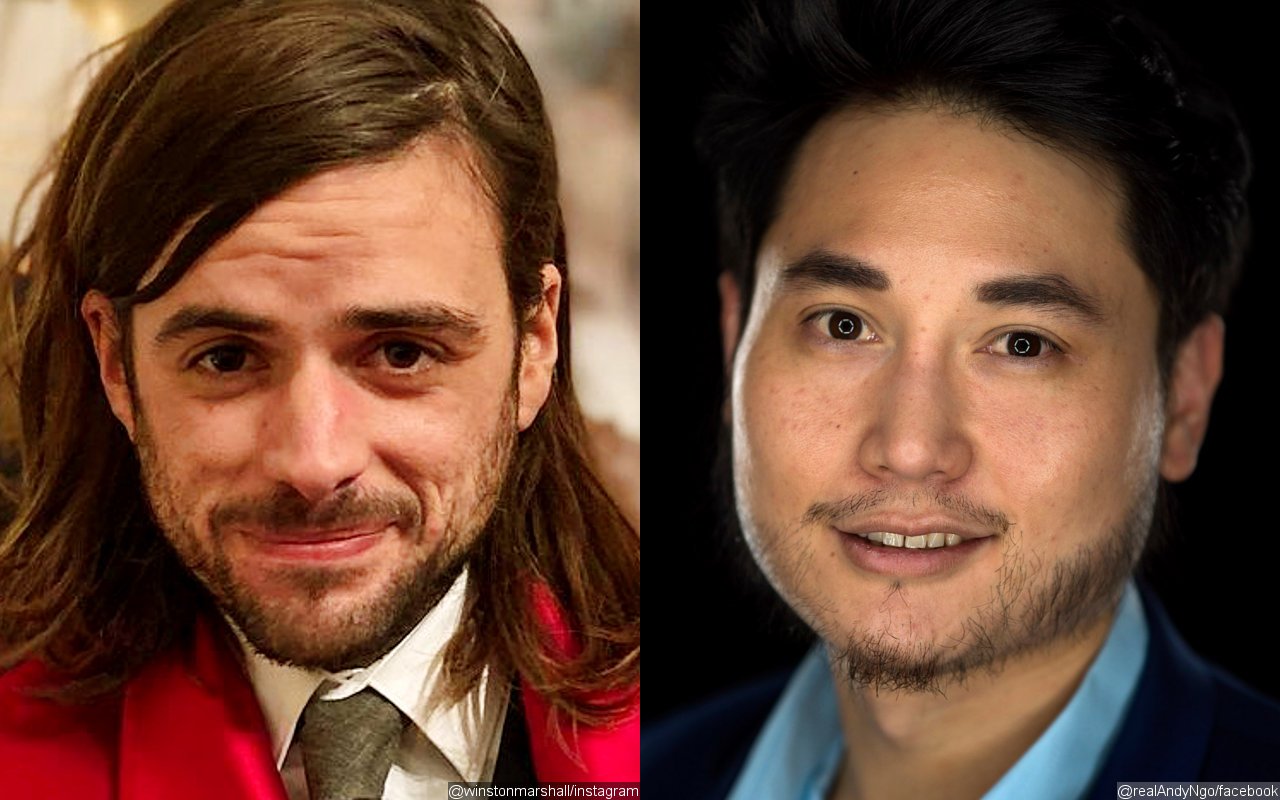 The British guitarist comes under fire, including by fellow artists Portugal. The Man and record producer Dante Ross, after he sang praise for the controversial right-wing personality's new book.
AceShowbiz –
Winston Marshall has clicked the undo button on his Twitter activity after posting a controversial post. The lead guitarist of Mumford & Sons landed in hot water after singing praise for far-ring pundit Andy Ngo, hailing the American journalist as "a brave man."
On Saturday, March 6, the British musician congratulated the controversial right-wing personality on his latest book, "Unmasked: Inside Antifa's Radical Plan to Destroy Democracy". He wrote, "Congratulations @MrAndyNgo. Finally had to time read your important book. You're a brave man," along with a photo of Ngo's book.
The tweet quickly earned him some criticism, which prompted Marshall to delete the post in question. It's unclear if he regretted his action for supporting the conservative journalist or not though, as he has not released a statement on the controversy he caused with his tweet.
Meanwhile, the backlash came even from fellow musicians, including indie rockers Portugal. The Man, who shared Marshall's tweet and captioned it, "This f**kin dweeb." The band also re-tweeted Grammy-winning record producer Dante Ross, who joked, "I mean he plays a banjo… wonder if he realizes it was invented in Africa?"
New Zealand psychedelic rock band Unknown Mortal Orchestra also weighed in on Marshall's tweet, sarcastically commenting on Instagram, "Oh sweet this is actually good news." Another critic tweeted to the English folk rock band, Mumford & Sons, "Your banjo player is a fascist. What do you think this is going to do to you public image? You guys screwed up. Fire the fascist."
A former fan wrote, "A dumbfounding endorsement of fascism. Shame, I really liked that one song a while ago." Another expressed disappointment at the banjo player, "This is so damn disappointing and really reinforces all the bad stereotypes about what it means when you hear 'the sound of banjos.' Supporting fascism ain't a good look."
Others demanded that Mumford & Sons kick Marshall out of the band following his controversial tweet. "Unless you kick @winstonmarshall out of the band, I'm done with ya'll," one sent an ultimatum. "Mumford and sons is about to see a lot of lost revenue bc of Winston's insane right-wing conspiracy views," another warned. "Americans don't want to hear the views of a uneducated conspiracy theorist and we won't support it."
Mumford & Sons has not responded to fans' outcry.
Ngo is known for his controversial coverage of anti-fascist groups and Muslims. The accuracy and credibility of his reporting has been extensively questioned and he has been widely accused of sharing misleading and selectively edited videos, described as a provocateur, and accused of having links with militant right-wing groups in Portland.
Per Los Angeles Times, Ngo, who has repeatedly defended far-right groups like the Proud Boys, downplays the murders of Heather Heyer by white nationalists in Charlottesville and Trayvon Martin by George Zimmerman in his book. He also describes the January 6 insurrection at the Capitol Hill, which took the lives of five people, a "peaceful and celebratory" gathering.