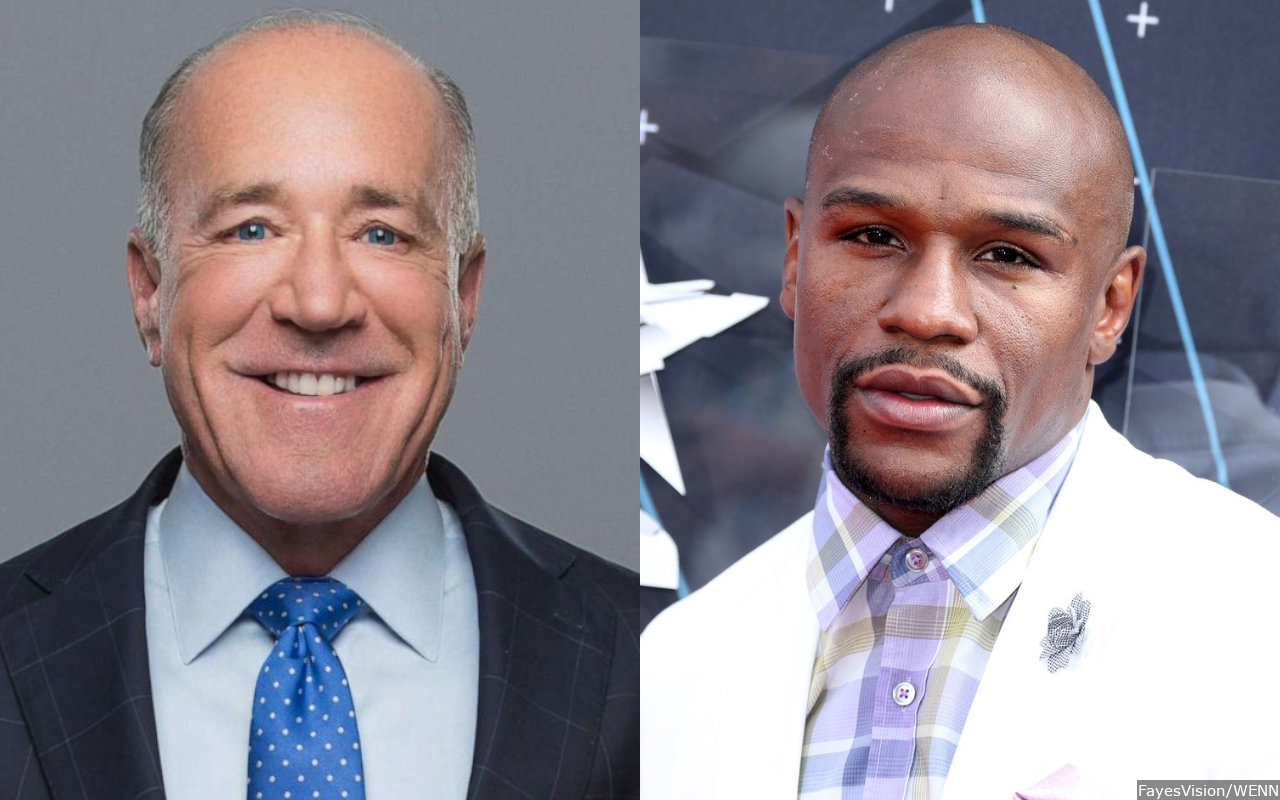 While some female dancers wear protective masks at the bash, the birthday boy and most of his guests, including Frank Biden and Rick Ross, are seen not wearing masks during the star-studded celebration.
AceShowbiz –
While President Joe Biden is rigorously fighting the spread of COVID-19, his brother is partying like there's no pandemic. Francis "Frank" Biden was seen going maskless at Floyd Mayweather, Jr.'s extravagant early birthday party on Thursday night, February 18.
Joining the star-studded guests, the younger brother of President Biden showed little concern for social distancing as he posed for photos at the bash with the former boxing champion and two other guests, Jas "Limitless" Mathur and former U.S. Ambassador to Singapore Kirk Wagar. The foursome were all going maskless while standing close to each other in pictures circulating online from the soiree, with a bunch of other partygoers gathering behind them.
Dressed in a blue sports coat and button-down, he was all smiles while taking the pictures. According to Page Six's source, Frank attended the bash with Ted and Russell Berman, who are close friends of Jas and who are partners at the Berman Law Group, where Frank is a partner.
While Frank was not wearing a mask in the photos, a second source says that Frank is fully vaccinated and wore a mask the entire time except for taking photos. Additionally, Floyd is said to have made sure the safety of everyone attending the bash by performing COVID-19 safety checks.
"Individually, there were COVID-19 checks for each person ahead of time," the source details. "People that were traveling were asked to be tested and travel safely. People were also handed 'TMT' branded masks upon entry to the event." Another source claims that the guests were limited to only 30 percent of the venue's capacity.
Other guests at the parts included Floyd's rumored fiancee Anna Monroe, Rick Ross, Angela Simmons and Larsa Pippen. While most of the partygoers were seen without masks, some female dancers wore protective masks at the soiree.
Words are the party was co-hosted by Floyd and his longtime friend Mathur at The Venue, and cost them $700,000. The party, which featured a performance from Jacquees, is said to be held to celebrate Floyd's upcoming 44th birthday as well as their joint business partnership.