(10 Feb 2021) Dusit has signed a hotel management agreement with Al Fajer International, a Kuwait-based private real estate company, to operate the first Dusit-branded hotel in the country.
Scheduled to open in Q4 2023, the new Dusit Princess Mahboula Kuwait will have 180 guestrooms and 70 serviced apartments.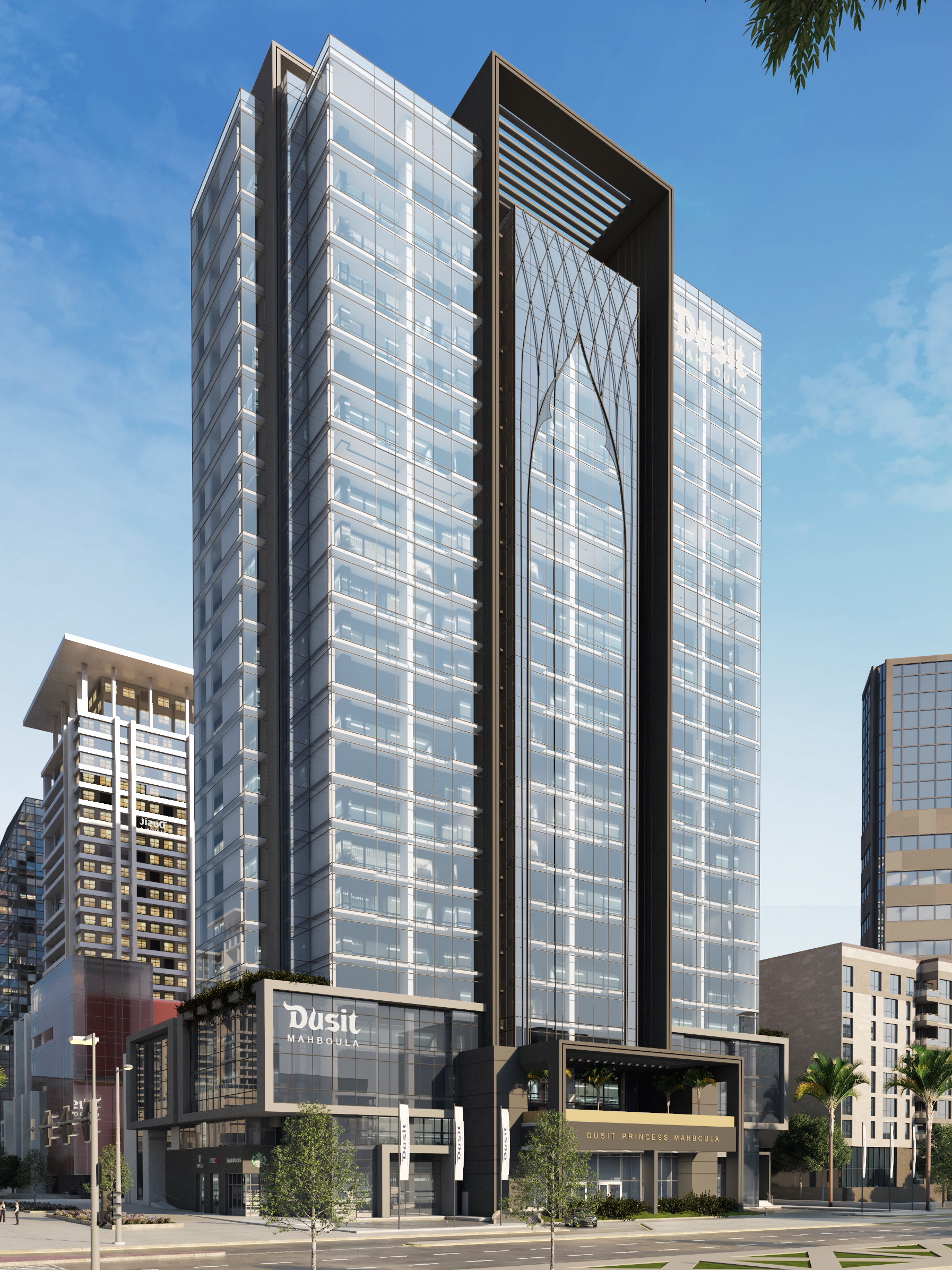 The hotel is located in the Mahboula district, an industrial and commercial coastal area just 25 minutes by car from both the city centre and Kuwait International Airport.
Overlooking the Persian Gulf, just south of the Fintas district, the property will also put guests within easy reach of popular local attractions such as Al Kout Mall, Kuwait's largest waterfront retail and leisure destination, and Kuwait Magic, a large beachfront mall with an indoor amusement park.
Alongside an all-day dining venue, a specialty restaurant, and a lobby lounge, the property will offer a swimming pool, a 900 sqm gym, and Dusit's signature Namm Spa providing a wide range of wellness therapies and treatments.
Four meeting rooms with a combined capacity for 120 people, and a ballroom accommodating up to 350 guests, will cater to the local corporate and events market.
"Prior to the pandemic, the Kuwaiti government stated its intention to dramatically increase the role tourism plays in the nation's economy, and we are confident that the country will continue to grow as a destination for both business and leisure when the world is travelling again," said Mr Lim Boon Kwee, Chief Operating Officer, Dusit International. "With Dusit Princess Mahboula Kuwait set to open in Q4 2023, the property will be well-positioned to tap into both markets, and we look forward to making it a resounding success."
Dusit's portfolio now includes 340 properties operating under six brands across 15 countries. In the Middle East, the company currently operates seven hotels and is on course to open two more this year.
See latest Travel Industry News, Video Interviews, Podcasts and other news regarding: COVID19, Dusit, Kuwait.