(2 Feb 2021) Rex (Regional Express) has expanded its long-term SabreSonic passenger solutions suite (PSS) agreement with Sabre.
Having recently taken delivery of the first of six Boeing 737s as it gears up to begin flying Melbourne to Sydney in March 2021 and to Brisbane from Easter, Rex needed to bulk up its technology solutions to be able to execute its new business model while working to a tight time-to-market schedule.
Rex already serves 60 destinations across all Australian states.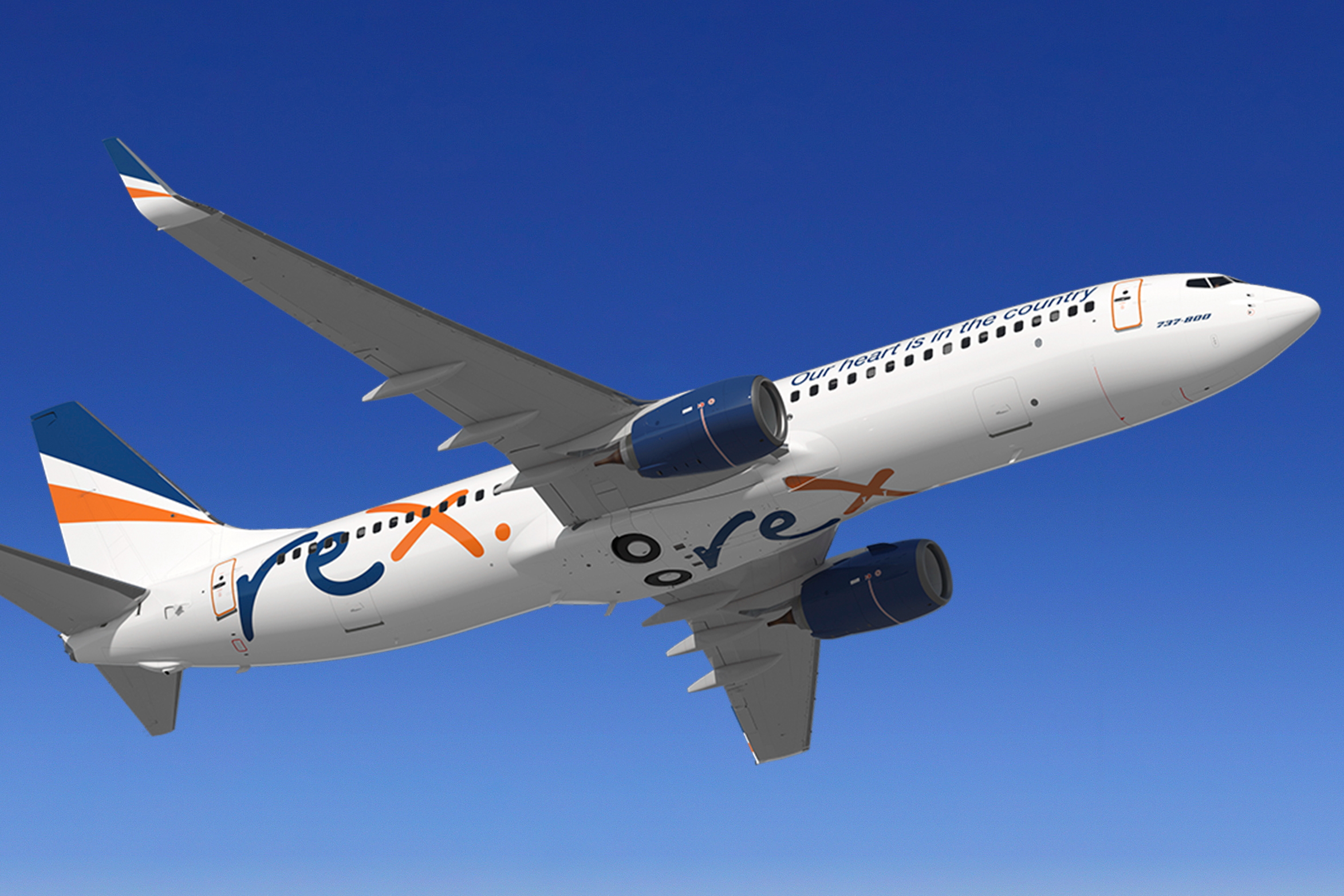 "There's no question that airlines around the world are facing unprecedented challenges but there are also opportunities to be seized, and Rex remains focused on expanding into new markets to move forward in a position of strength through the current pandemic," said Rakesh Narayanan, Vice President, Regional General Manager, Asia Pacific, Travel Solutions Airline Sales. "In today's market, and projecting into future growth and recovery, carriers will increasingly require flexibility for their systems solutions and this latest agreement with Rex is testament to their confidence in Sabre to support their future model changes as well as operational and geographic growth."
The expanded agreement will provide Rex with new and enhanced capabilities, including an expanded range of IT capabilities across SabreSonic Inventory, Reservations, Ticketing, Ancillaries and Check-in to support Rex as it rapidly expands its fleet and operations.
"We're thrilled to announce the enhancement of our agreement with Sabre at such a pivotal moment in our airline's history," said Rex Deputy Chairman, the Hon John Sharp AM. "We have strong ambitions to be a sizeable domestic airline operator with a significantly expanded fleet within the next four years. We aim to grow as the market recovers and, as a result of our existing and long-standing relationship, we know that Sabre is the right technology partner with intuitive and scalable solutions to support us as we move forward with our expansion plans. Together with Sabre, as travel restrictions ease, we look forward to playing an increasingly important part in the recovery of Australia's domestic and regional tourism market."
See latest Travel Industry News, Video Interviews, Podcasts and other news regarding: COVID19, Sabre, Rex, Australia.