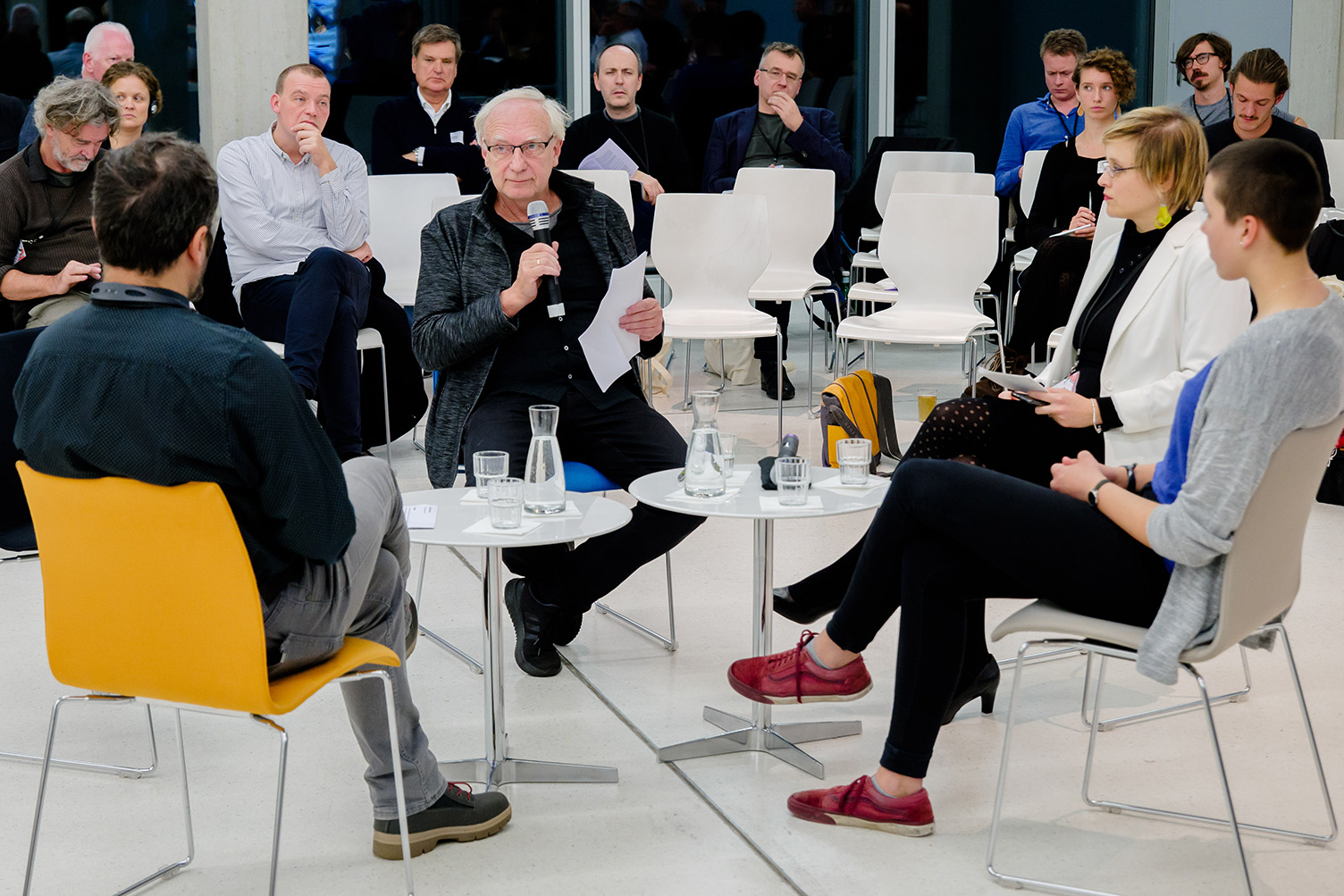 Overcoming fragmentation between each other and within parliamentary forces is paramount for protest movements whose ultimate goal is policy change, as Helena Marschall from Fridays for Future underlines. There is a strong European call for change: international attention helps make corrupt leaders accountable, says Romanian activist Radu Vancu.
But the question remains: how can political forces be trusted given the radical disappointment characterizing most protest movements? 'Hope lies within thinking about society as a community', says Hungarian civic campaigner Dóra Papp.
Watch the video or listen to the address in Gagarin, the Eurozine podcast on Spotify, Apple Podcasts, Castbox, Stitcher or Soundcloud:
You can also watch the debate
Political scientist Claus Leggewie moderated a fishbowl panel about the future of protest movements with activists Dóra Papp (civic campaigner, Hungary), Radu Vancu ('We See You' Movement, Romania) and Helena Marschall (Fridays For Future, Germany) at the 30th European Meeting of Cultural Journals 'Europe '89: The promise recalled', 2 November 2019 in Berlin.
Read Claus Laggewie's article 'How to get rid of autocrats' in Eurozine.
Find more videos and articles from the Eurozine conference 'Europe '89: The promise recalled', 1-3 November 2019 here.