(20 Jan 2021) Singapore Airlines' customers will be able to book their pre-departure COVID19 polymerase chain reaction (PCR) and serology tests, and receive their results on a one-stop online portal, as part of a new pilot service that was launched today.
The pre-departure test service is currently available to Singapore Airlines and SilkAir passengers departing from Singapore, Jakarta and Medan, as part of this pilot test phase.
There are plans to expand this service to more cities in the SIA and SilkAir network over the next few months if the pilot is successful.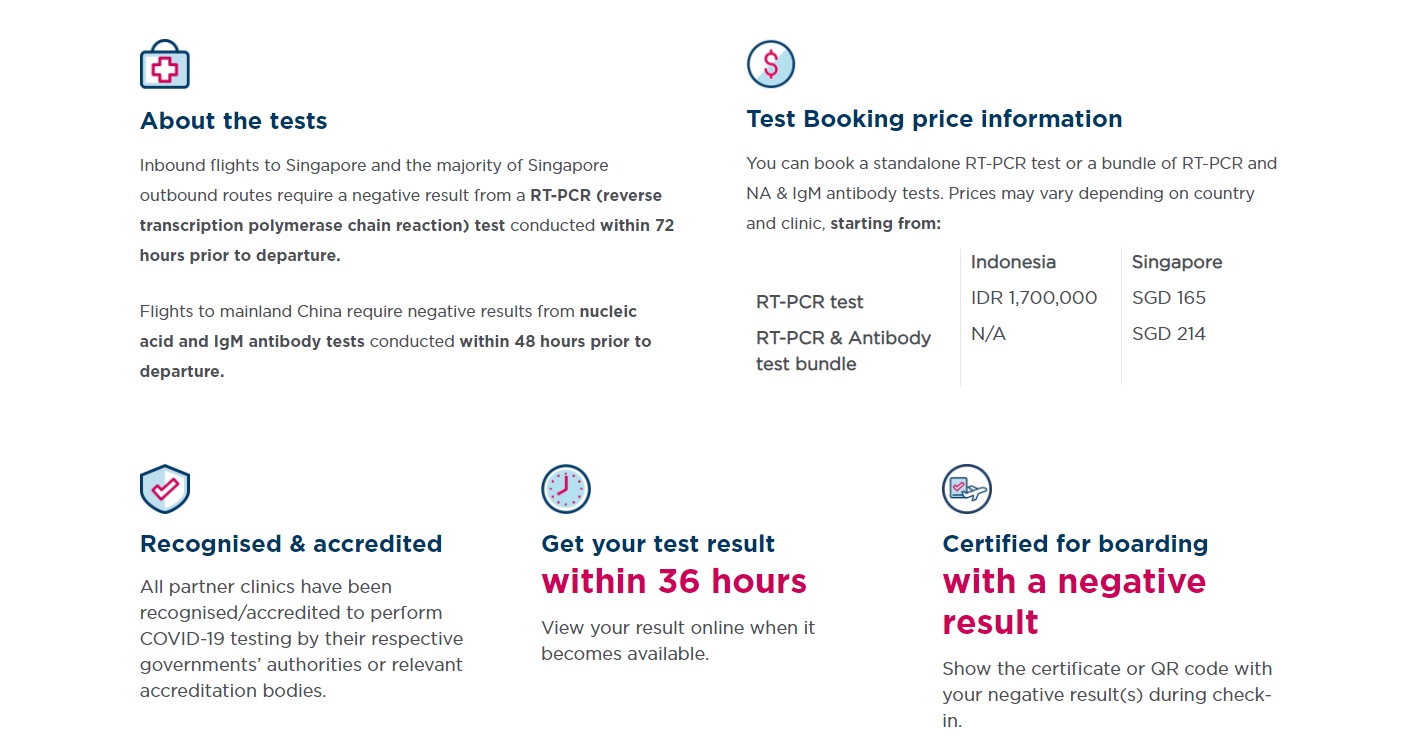 SIA's partner in this pilot is Collinson, a global leader in the provision of traveller experiences, including medical and security assistance.
Customers can make an appointment for a pre-departure test with their preferred clinic from the list of recognised testing facilities available on the online portal. They will also receive their test results through the same portal, which they can then present upon check-in at the airport.
The test results will come with a QR code that enables airport check-in staff and Singapore immigration authorities to verify under the new digital health verification process that SIA is piloting with IATA. The portal will also be able to house digital health passes documenting passengers' COVID19 status.
Ms JoAnn Tan, Senior Vice President Marketing Planning, Singapore Airlines said, "Piloting this one-stop pre-departure test is part of our ongoing efforts to provide passengers with a vital service during this time, as well as a more seamless pre-flight experience. By housing all necessary pre-departure information on one platform, our passengers can enjoy a much more streamlined booking experience with Singapore Airlines."
The price of the RT-PCR test starts from SGD165 in Singapore and IDR 1,700,000 in Indonesia.
See latest Travel Industry News, Video Interviews, Podcasts and other news regarding: COVID19, Singapore Airlines, Testing, Changi, Singapore.