(13 Jan 2021) Dassault Aviation has unified the sales activities of its European factory owned maintenance repair and overhaul operations, creating a single point of contact and offering a wider choice of MRO solutions, locations and schedules for customers in Europe, the Middle East, Africa and Asia Pacific.
The new sales organization, headed by Thierry Salaün, brings together the MRO sales operations of Dassault's wholly owned Dassault Falcon Service (DFS) affiliate with those of TAG Maintenance Services (TMS) and the Falcon segment of Execujet MRO Services, each acquired last year.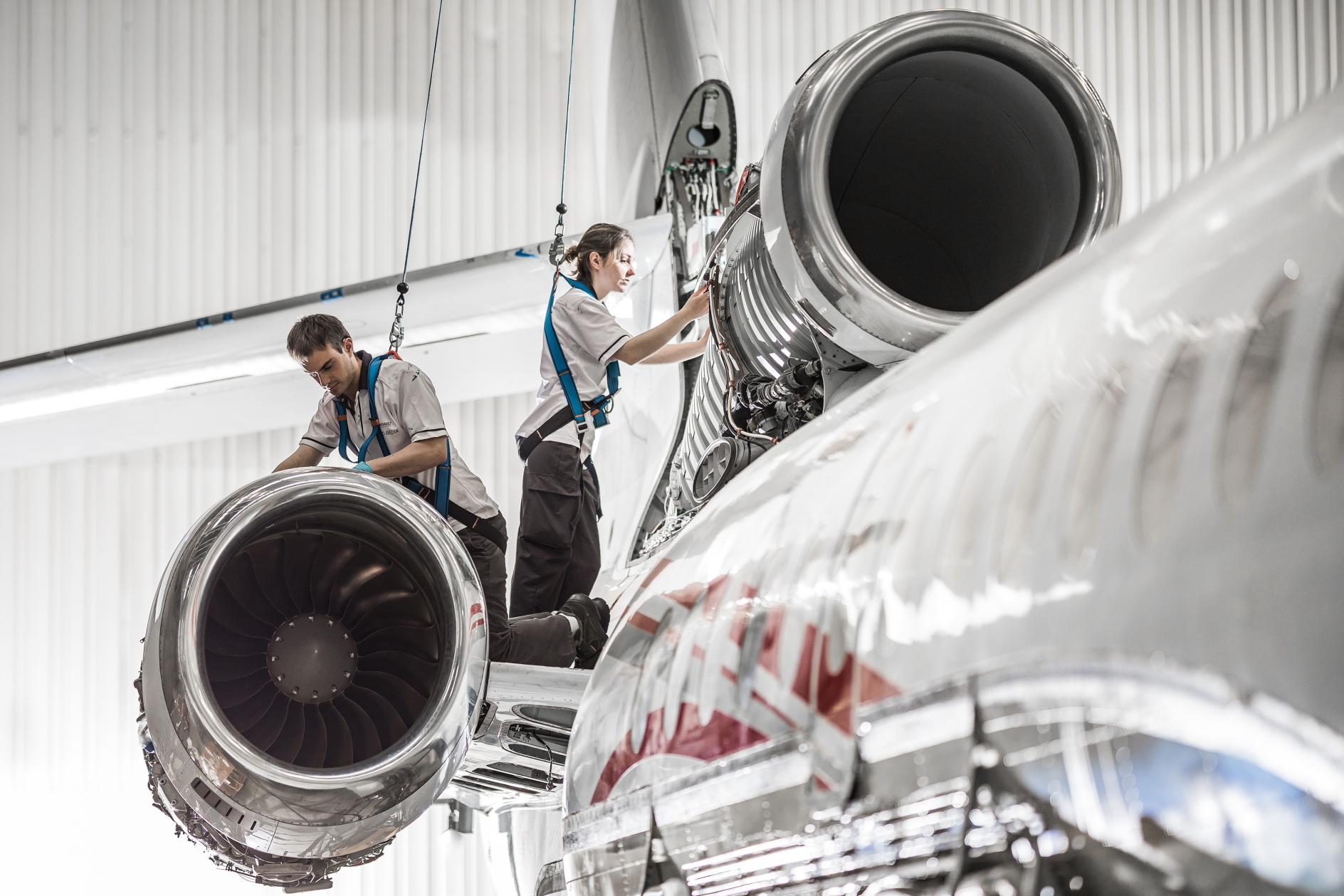 "We are leveraging the combined strengths of our various MRO businesses, creating greater efficiencies and synergies across the group," said Jean Kayanakis, Senior Vice President, Worldwide Customer Service and Service Center Network. "This means customers will no longer be wedded to any particular service location, but can access any center capable of accommodating the work scope, resource and scheduling requirements of the job at hand."
Among other benefits, the consolidated setup will facilitate the search for C check venues, allowing operators to tap into a wide range of options, relying on the expertise of not only DFS Le Bourget and Bordeaux-Mérignac, but also TMS Geneva and Farnborough and ExecuJet in Dubai, Lanseria and Kuala Lumpur.
It will also provide more information on the availability of modifications and cabin, avionics and other upgrade solutions across the product support network.
The new organization will also have responsibility for coordinating non-Falcon aircraft MRO sales throughout the TMS network.
See latest Travel Industry News, Video Interviews, Podcasts and other news regarding: COVID19, Dassault, MRO.